OPPO and Vodafone donate smartphones as flood relief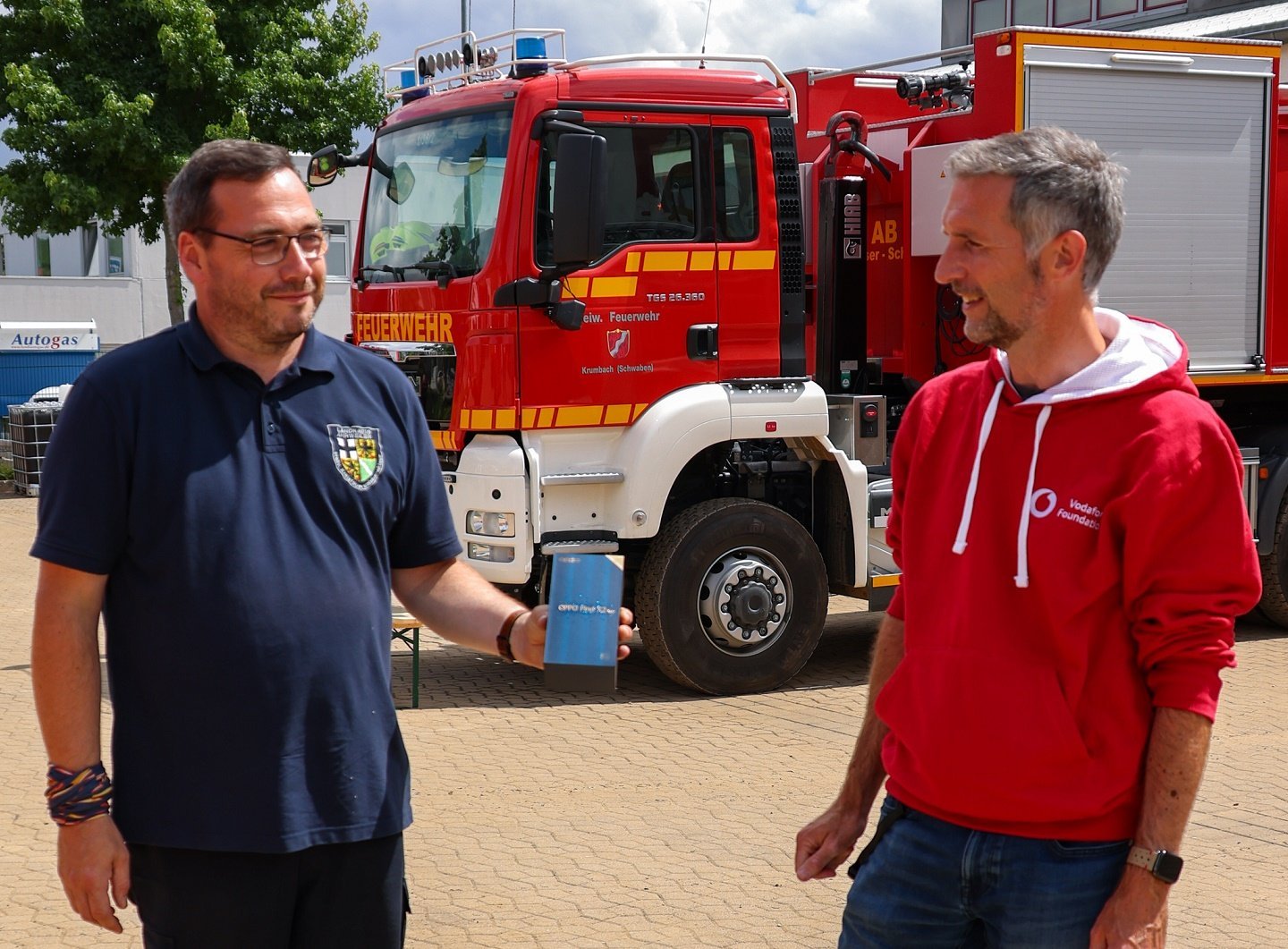 (Post picture: © 2021 OPPO Germany)
OPPO and Vodafone are donating 1.000 smartphones as flood relief to the victims in North Rhine-Westphalia and Rhineland-Palatinate.
In its cooperation with Vodafone, the company donates a thousand "Oppo Find X2 Neo"Smartphones (each RRP 699 euros) to the flood victims in North Rhine-Westphalia and Rhineland-Palatinate. At the same time there are another 1.000 SIM cards from Vodafone. This means that OPPO provides the devices and Vodafone takes care of the SIM cards and the connection via the cellular network.
In addition, devices were handed over to the emergency services in Bad Neuenahr-Ahrweiler and Stolberg-Vicht, among others. There will also be deliveries to the surrounding Vodafone shops. The smartphones including the SIM card are also issued there.
OPPO and Vodafone want to help those affected
In the crisis areas it is currently still very difficult to get back into communication with friends and family. OPPO and Vodafone want to change that with this campaign. Vodafone is also working hard to restore the cellular network. To do this, they are filling the gaps with mobile base stations.
"The extent of this flood disaster is tragic. We mourn with those affected and want to provide help. It is important to us that this happens in a direct and uncomplicated manner in this extreme situation. We are pleased to have a strong partner at our side in Vodafone who supports us in this campaign. As a company, we are making a modest contribution with smartphones and hope that we can use them to help people in need. "- Alan Jiang, General Manager OPPO Germany
OPPO wants to be known as helpful
Of course, OPPO would like to help with such events. In the past, they donated 20.000 respiratory masks of the highest protection class FFP3 to the Cologne clinics at the beginning of the corona pandemic.
What do you think of such actions? Personally, I think it's great that OPPO and Vodafone are here together to help the flood victims and equip them with new smartphones. Many people are likely to have lost their smartphones in the floods.
Recommendations for you