>> Test the latest technology and much more: apply to us! <
OPPO Enco X2 and OPPO Watch Free come to Germany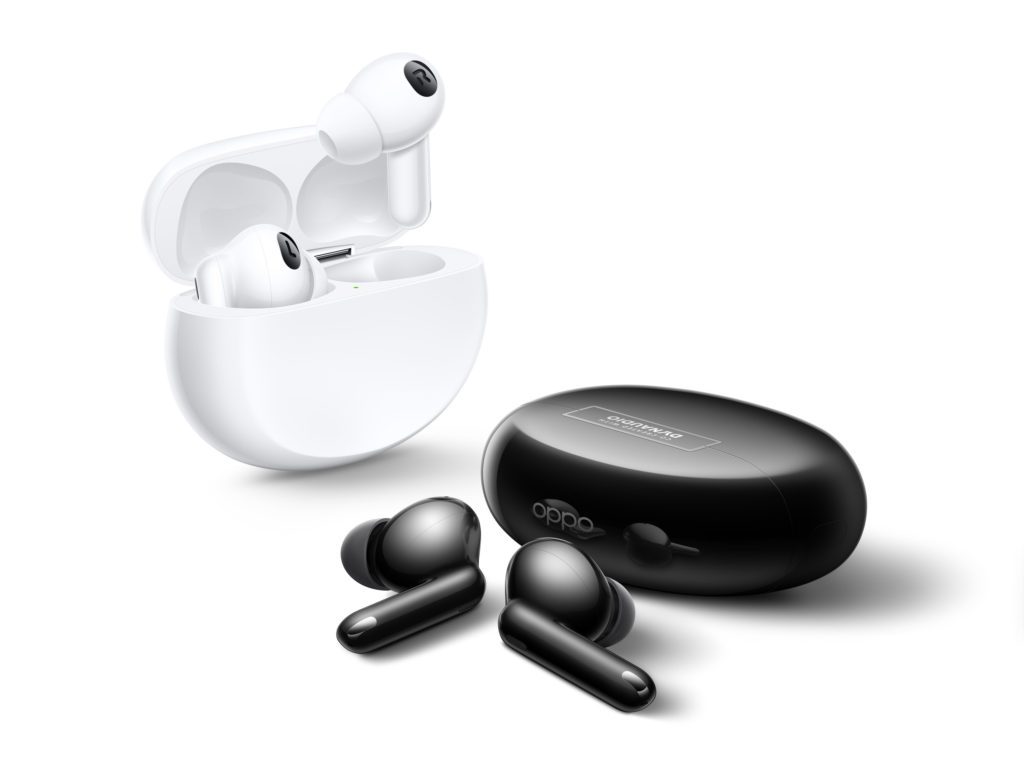 (Post picture: © 2022 OPPO Germany)
In the OPPO Find X5 Series Launch Event there were two more pieces of news. The OPPO Enco X2 and the OPPO Watch Free find their way to Germany.
Let's start with the OPPO Watch Free first. This has a 1,64 inch (approx. 4 cm) AMOLED HD display. And is in OPPO's Wearable category between the OPPO Band Sports and the OPPO Watch settled.
14 days of battery life and many new functions
OPPO has given the new Watch Free a few new functions. Among other things, there is "OSleep" - this sleep analysis is intended to help the user to enjoy a more restful sleep.
Among other things, sleep disorders are analyzed to determine whether you snore a lot. This then creates a risk of snoring on the watch itself. From this, users will learn how to fix this sleep disorder.
Of course, the OPPO Watch Free offers many sensors, including one for detecting blood oxygen (SpO2). OPPO itself speaks of over 100 sports modes, which you can select on the Watch Free. Everything is then recorded in the daily activities of the HeyTap Health app on the smartphone for each day.
Smart functions apart from sports
Aside from all the health monitoring and the many sports modes, there are also message alerts from the smartphone directly to the watch, incoming calls can be accepted or rejected. Music playback can be controlled. Even a "Find my Phone" app should be pre-installed. As the name already explains, this makes your smartphone (if within range) ring and vibrate if you have misplaced it.
Ready for the whole day in 5 minutes
The OPPO Watch Free would not be an OPPO Product if it weren't also charged extremely quickly. According to OPPO, a charge for 5 minutes should be enough for a whole day of battery life. In the later test report we will of course find out whether this information is correct.
Stylish Watchfaces and AI Outfit Watch 2.0
In addition to many different watch faces (dial faces), OPPO also supplies an AI Outfit Generator with the Watch Free. The watch can be fitted with a matching watch face using a photo of your current clothing.
Availability and prices of the OPPO Watch Free
The OPPO Watch Free will officially be available in stores from the end of March 2022. OPPO charges 99 euros (RRP) for the colors black or vanilla.
OPPO Enco X2: new flagship headphones of the upper class
With the Oppo Enco X in December 2020, OPPO made a giant leap in terms of true wireless stereo in-ears. We now want to continue this success. According to OPPO, the TWS standard is to be redefined with the OPPO Enco X2.
As you could already see at the beginning of the article, the OPPO Enco X2 is available in two colors: white and black. At first glance you can see almost no difference to the previous model.
OPPO continued many things from the first Enco X and probably added some strong features.
SuperDBEE acoustic system ensures high-quality sound
OPPO also worked with the Danes from Dynaudio on the Enco X2. The specialists from the OPPO Digital Blu-Ray team are also said to have had a hand in this. That gives hope for the good.
The Enco X2 offer wireless charging, Dolby Audio, 45dB noise cancellation, adaptive ANC and much more. We then go into detail about these features review report of the Enco X2. The Enco X2 are connected to your Android or iOS smartphone with Bluetooth 5.2. With OPPO and OnePlus as well as realme devices, you don't need to download an extra app to configure the headphones.
40 hours of battery life and auto switch function
The new Enco X2 should offer a full 40 hours of battery life. Thanks to the new quick charge, up to 5 hours of music playback should be possible in 2 minutes.
The Auto Switch function is also new. This connects two different devices to the headphones. This can be used, for example, to accept calls seamlessly.
The new Find X5 series is the perfect companion
Of course, OPPO also provides a special function for the new Find X2 series for the Enco X5. Anyone who owns a device from this new smartphone series can rely on consistent, high-resolution LHDC 4.0 transmission. This has even been certified by the Hi-Res Audio Standard.
"Golden Sound": Research and innovation combined
In the last two years, the so-called "Golden Sound Boost" has been further developed. This should be able to better understand your auditory slope structure through a 5-minute hearing test. This should then result in a perfectly coordinated, individual sound experience for the user.
Next generation Triple Core ANC
With the new ANC chip in the Enco X2, dual-mic ANC is supported. The two microphones should be able to record a high signal-to-noise ratio. The ANC depth can be faded by up to 45dB and a frequency range of 4000 Hz. The Enco X2 also remove unwanted voices that no conventional headphones have been able to suppress until now.
"Feather light" weight and design
Not much has changed in the design of the OPPO Enco X2. Except for the slightly more distinctive engraved "R" and "L" letters for the respective ear side.
The Enco X2 weigh 4,7 grams and, like its predecessors, meet the IP54 standard and have therefore been tested for dust and water resistance. The new antibacterial earplugs are designed to prevent bacterial growth and also repel earwax.
So-called "binaural recordings" are also possible with the Enco X2 microphones. So I'm curious to see how these turn out.
Availability and price
The Enco X2 will be available from May 2022 for 199 euros (RRP).
Recommendations for you