OPPO Find N2 Flip will appear globally at MWC 2023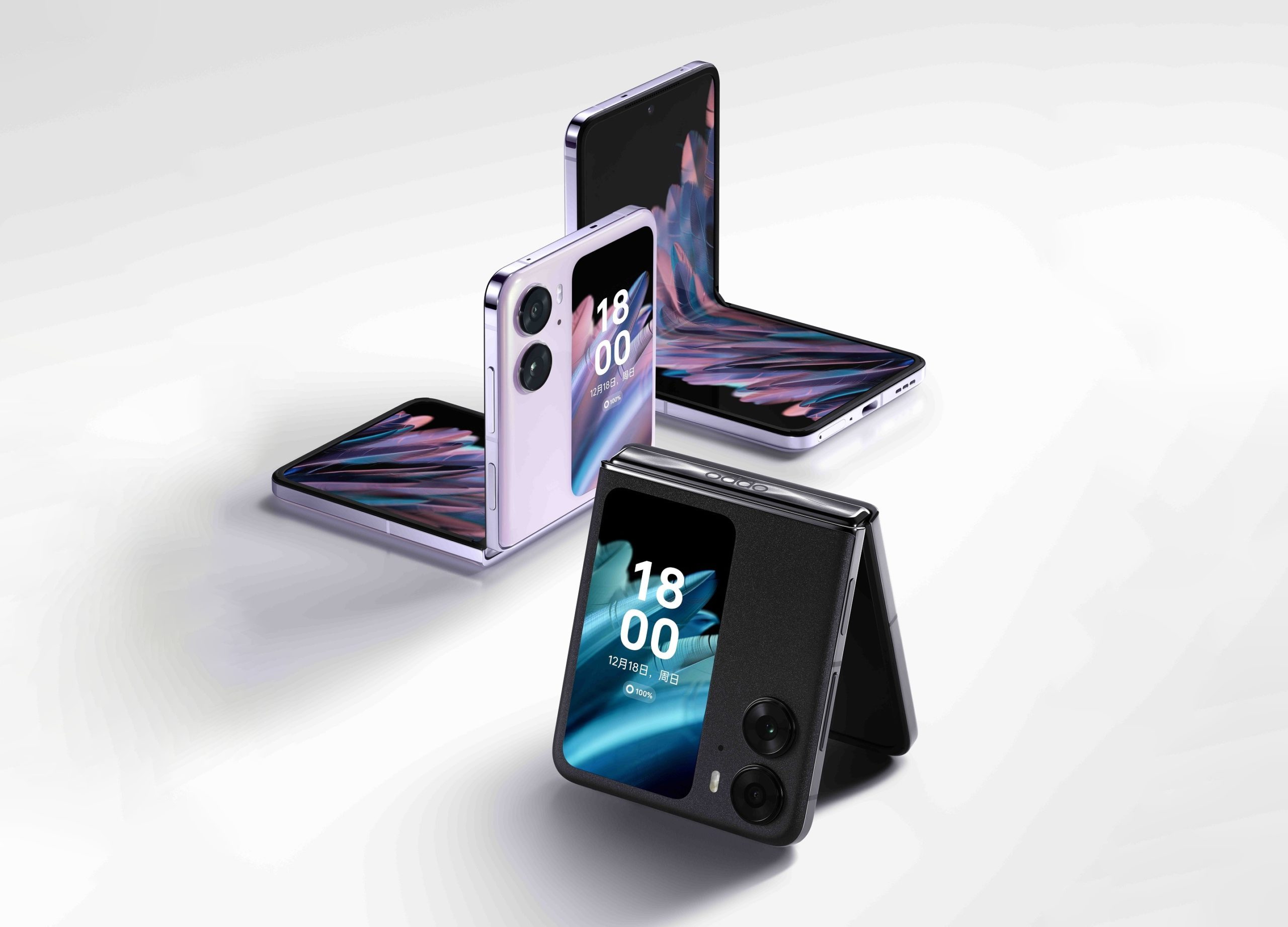 (Post picture: © 2023 OPPO)
OPPO will also be officially represented at this year's Mobile World Congress in Barcelona. This reveals a entry from the exhibitors on the MWC website. There the company is to announce the OPPO Find N2 Flip globally, among other things.
The Chinese smartphone and gadget manufacturer OPPO has been quiet for a long time. This is partly due to the ongoing sales dispute with Nokia. Unfortunately, there is still no news and OPPO is unfortunately still not allowed to Proofficially offer products in Germany. Of course, we hope that OPPO will come back again this year. But still, the new line-up will come. Probably not to Germany for now, but to other European countries.
OPPO Find N2 Flip will appear globally
The new flip foldable from OPPO will definitely be presented in a global version. According to some leaked info, the colors black and purple will probably make it to us. We will still wait for official information about the memory expansion levels. A special feature is the cover display, because it is larger than the competitors from Samsung and Motorola.
Another feature is the 50-megapixel main camera and the MediaTek Dimensity 9000+ SoC as Proprocessor. So definitely high-end in this area. The Find N2 Flip is charged via 44-watt SuperVOOC. Unfortunately wireless charging is missing. But we think you can handle that. The Find N2 Flip will be a very interesting flip smartphone, that's for sure. Therefore, it will be very interesting how OPPO will price the flip phone. But we're assuming a starting price of 900 to 1000 euros.
OPPO Find X6 series is presumably shown
OPPO will probably also give an outlook on the new Find X6 devices. So far they are keeping a low profile and nothing has been officially confirmed yet. So it's time to wait and drink tea. Thanks to the numerous leaks on the Internet, we suspect that the Find X6 Pro will again be an absolute high-end smartphone. This time probably again with a periscope zoom and a 1-inch Sony sensor, which other manufacturers will also use this year, paired with the new Marisilicon X (or its successor) and maybe also the new Bluetooth audio chip "Marisilicon Y".
We are therefore very excited to see what OPPO will offer for the Find X6 series in 2023. As always, prices are likely to be very high. But this will not be different for the other manufacturers.
We will of course keep you up to date on everything to do with OPPO. Even if there is still a sales freeze, you can easily get the devices from France or the Netherlands via Amazon, among other things, and still have the German language and no disadvantages compared to devices officially sold in Germany.
Recommendations for you