Oppo Find X3 Neo, Pro and Lite: The entire series is shown in the press photo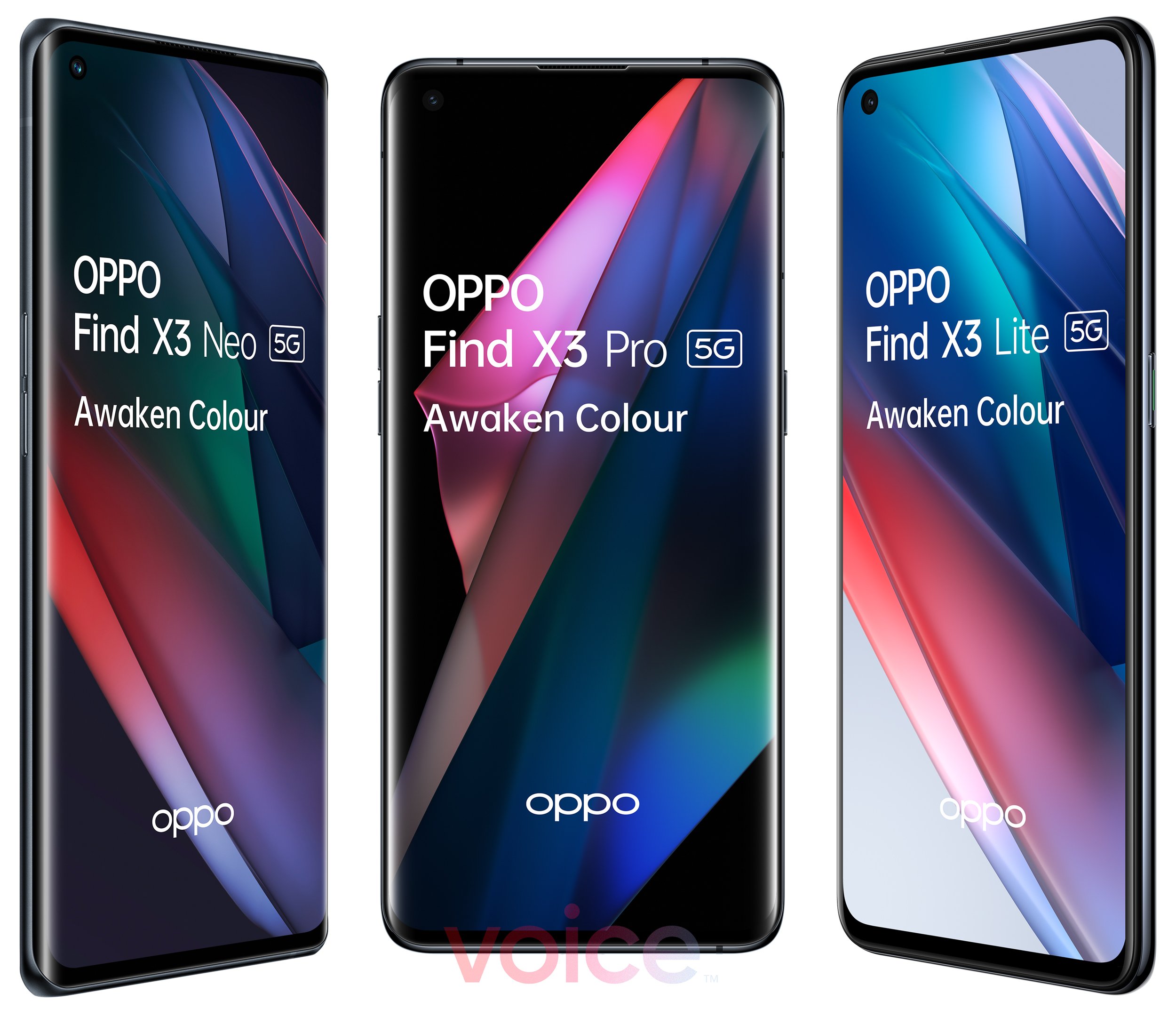 (Post picture: © 2021 Evleaks)
Just this morning Evan Blass has some new details about the camera of the Oppo Find X3 Pro announced, now the complete series is shown.
Oppo's Find X3 series, together with the OnePlus 9 series, is expected to significantly shape the smartphone market in terms of flagships for 2021 in March. In addition, the well-known leaker "Evleaks" had already reported a lot in the past about Oppos plans for this year. Only this morning did he more details to the cameras of the Oppo Find X3 Pro released, which offers an interesting camera layout.
Oppo Find X3 Neo, Pro and Lite seen from the front
Now he has another picture on Twitter veröffentlicht, which shows the new Find X3 series from the front. Among them the just mentioned Find X3 Pro and the previously less leaked Find X3 Neo. You can also see the Find X3 Lite, which will be the European version of the Oppo Reno 5. All devices will support the latest 5G mobile communications standard, which can also be seen from the lettering. Also, "Awaken Color" seems to me to be the marketing slogan for the new models.
Recommendations for you