OPPO Find X3 Pro receives CC security certification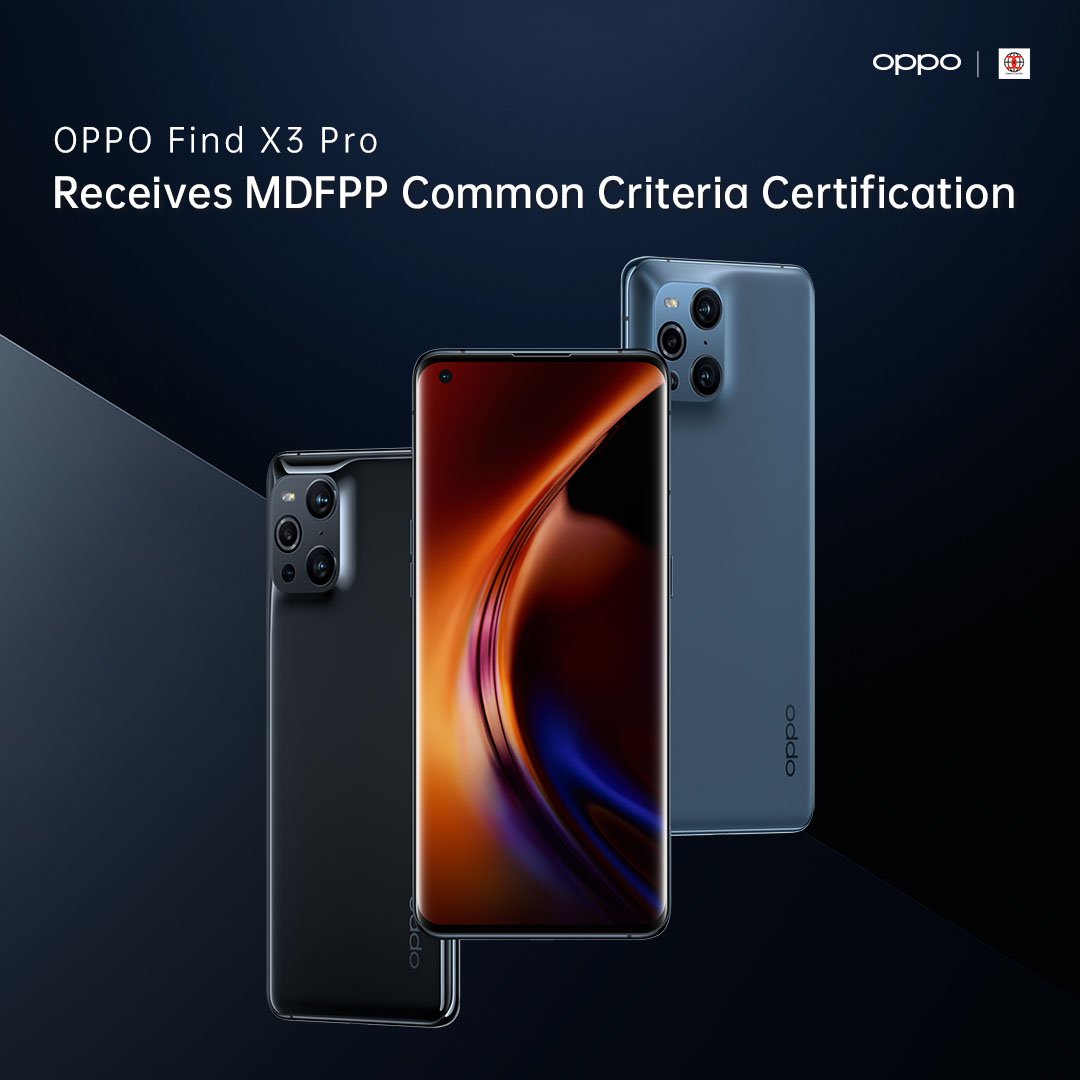 (Post picture: © 2021 OPPO Germany)
OPPO receives the MDFPP CC security certification for their 2021 flagship, the Find X3 Pro. 
Basically, the certificate includes seven phases of a Proproduct development cycle. These include concepts such as:
Security audit
cryptographic support
Protection of user data
Identity and Authentication
High security management
178 request certificates and 155 user cases were examined, so the CSEC came up with the following assessment. It thus provided this certificate for the OPPO Find X3 Pro out:
Security & data protection in everyday life
OPPO adapts to international standards for data storage and data transmission. They want to ensure that their user data in everyday life and during OTA updates always remain private and can never be read.
In addition, the company has activated some functions to offer developers the opportunity to participate freely and without major restrictions in the development of the secure mobile Internet. This is what the OPPO open source platform is for.
"Over the past few years, OPPO has consistently worked to improve its security offerings. The aim is to ensure the security and protection of user privacy in relation to Proimprove product safety and compliance. The CC MDFPP certification of the OPPO Find X3 Pro 5G confirms our efforts. It encourages us to remain focused on providing our 400 million users with excellent security protection and safe and reliable ones Proproducts." Andy Wu, President Software Engineering Department at OPPO.
OPPO itself is increasingly relying on the security of their smartphones, which I personally find very commendable.
Recommendations for you