Oppo Find X3 Series 5G available from today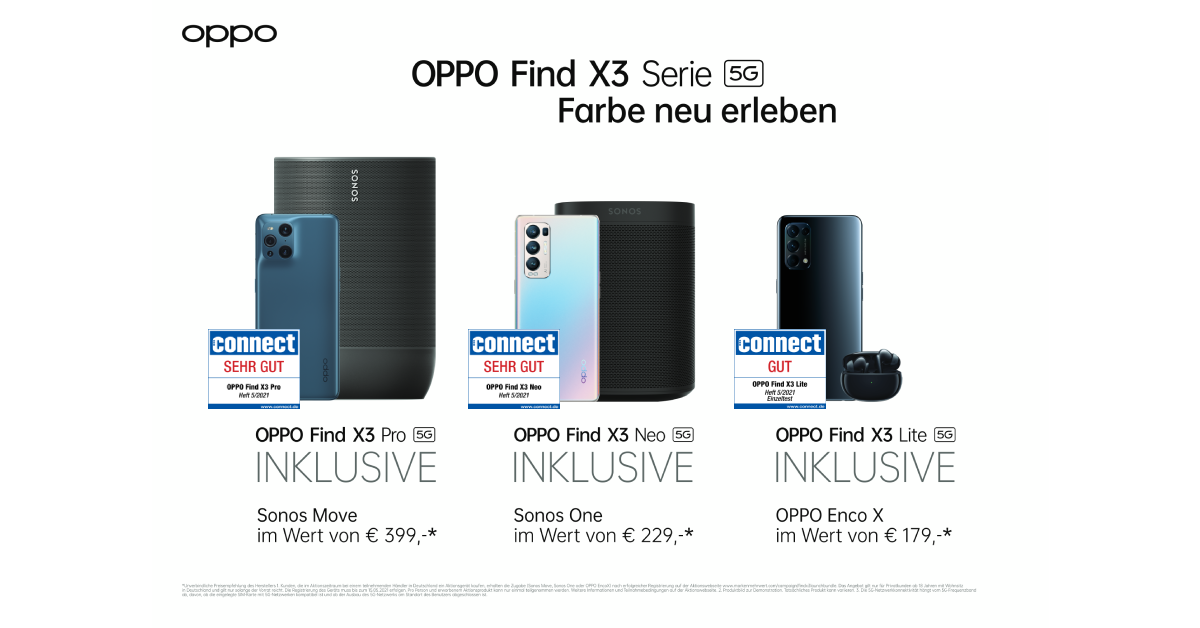 (Post picture: © 2021 Oppo)
The Chinese manufacturer introduced the new one a few weeks ago OPPO Find X3 series 5G officially before and now it is available immediately. We summarize all the important details in the following lines.

As of today, the devices of the Oppo Find X3 series can be bought everywhere. On top of that you get the X3 Pro, if you order by April 15th, you will get a Sonos Move worth €399. With the slightly cheaper X3 Neo, customers get a Sonos One worth €229 and the cheapest model, the X3 Lite, comes with an Enco X worth €179 for free. If you would like more information about the campaign, you are welcome here drop by.
In addition, all three devices performed very well at connect. This is how the Oppo Find X3 became Pro 5G to the new number one with 441 of 500 achievable points and the test grade "very good". The Neo model also received the test grade "very good". Unfortunately, the X3 Lite only received the test grade "good", which is by no means bad.
Here you can buy the devices on Amazon:
Recommendations for you