>> Test the latest technology and much more: apply to us! <
Our visit to Libratone at IFA 2018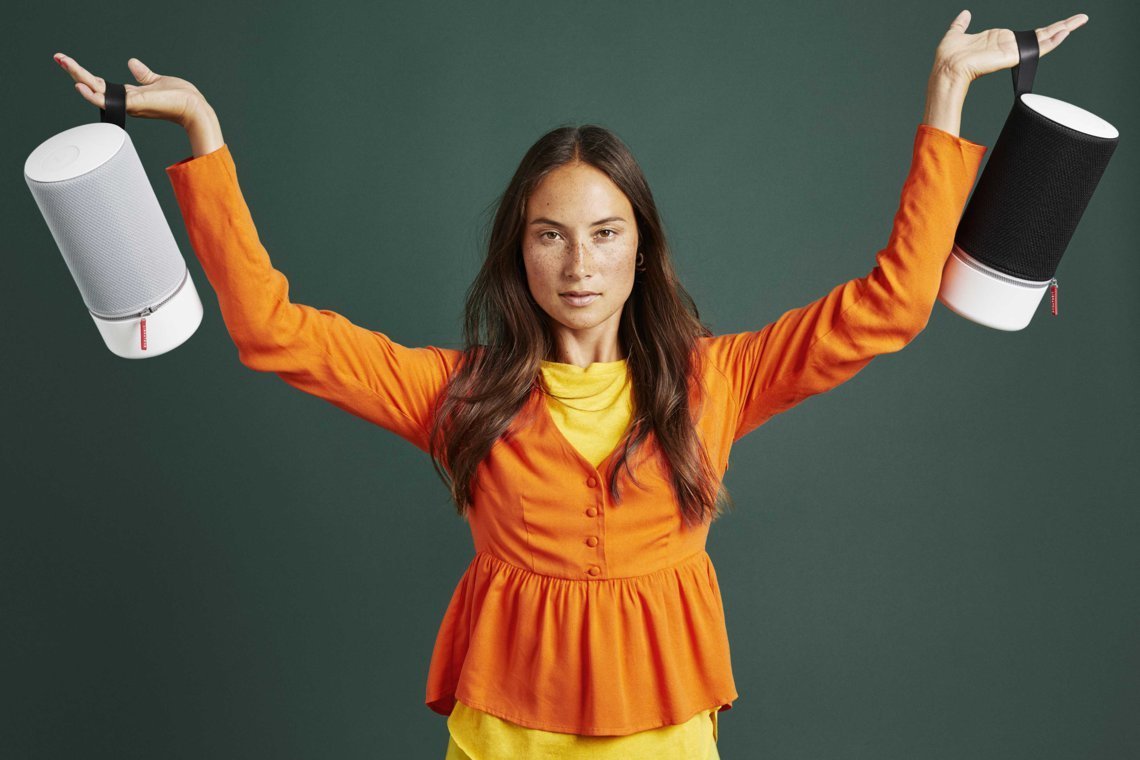 (Featured image: © 2018 Libratone)
Editor-in-chief David Wurm and I had the opportunity to ask Libratone a few questions at IFA 2018 in Berlin. We also got an impression of the new service called Libraradio.
The questions
The first thing we were interested in was why the Track + Wireless there is no protective case. There was the Global ProLibratone's duct manager admits that the idea of ​​including a protective case was completely lost among the other things that went into the development of the in-ears. At the next ProThe product of the company will therefore almost certainly be supplied with a cover again.
Next we wanted to know why a microUSB connector was built into the Track + Wireless instead of a USB-C port. When developing the in-ear headphones, Libratone believed that USB-C charging would not do anything for in-ear models. When The Verge wrote two days ago that USB-C should now finally be the standard for headphones, we were assured that Libratone will also be using the new plug from now on.
Then David and I had two more questions about the Libratone Q Adapt On Ear. I was wondering if the company is aware that the hinge on the on-ear headphones can wear out VERY easily. Libratone supposedly didn't know about it, that's what this one was made for Proforwarded to a responsible employee before my eyes. This processing defect should no longer be present in the next generation.
Finally, we were left wondering if it was considered that the Q Adapt On Ear might not fit people with larger heads due to the lack of size increments. The answer we got was that the test subjects fit the Q Adapt On Ear. Because the headphones did not fit several customers, the successor will have more size adjustment options, according to Global Product Manager by Libratone.
Libraradio
Libraradio is a new service from the company itself, initially only for the Libratone Zipp 2 and the Libratone Zipp Mini 2 Will be available. But they want to try to make the service available for the first generation of Zipp speakers.
The service itself is similar to the Spotify radio function - you choose your favorite genre and artist and the app then creates a mix of songs that you may like. Optionally, you can also start the mix using a specially developed voice control.
Libraradio and the associated voice control will initially only be available via the app. However, they are already working on bringing the service directly to the speakers.
Recommendations for you