PDF Expert by Readdle: Revised version for the Mac is here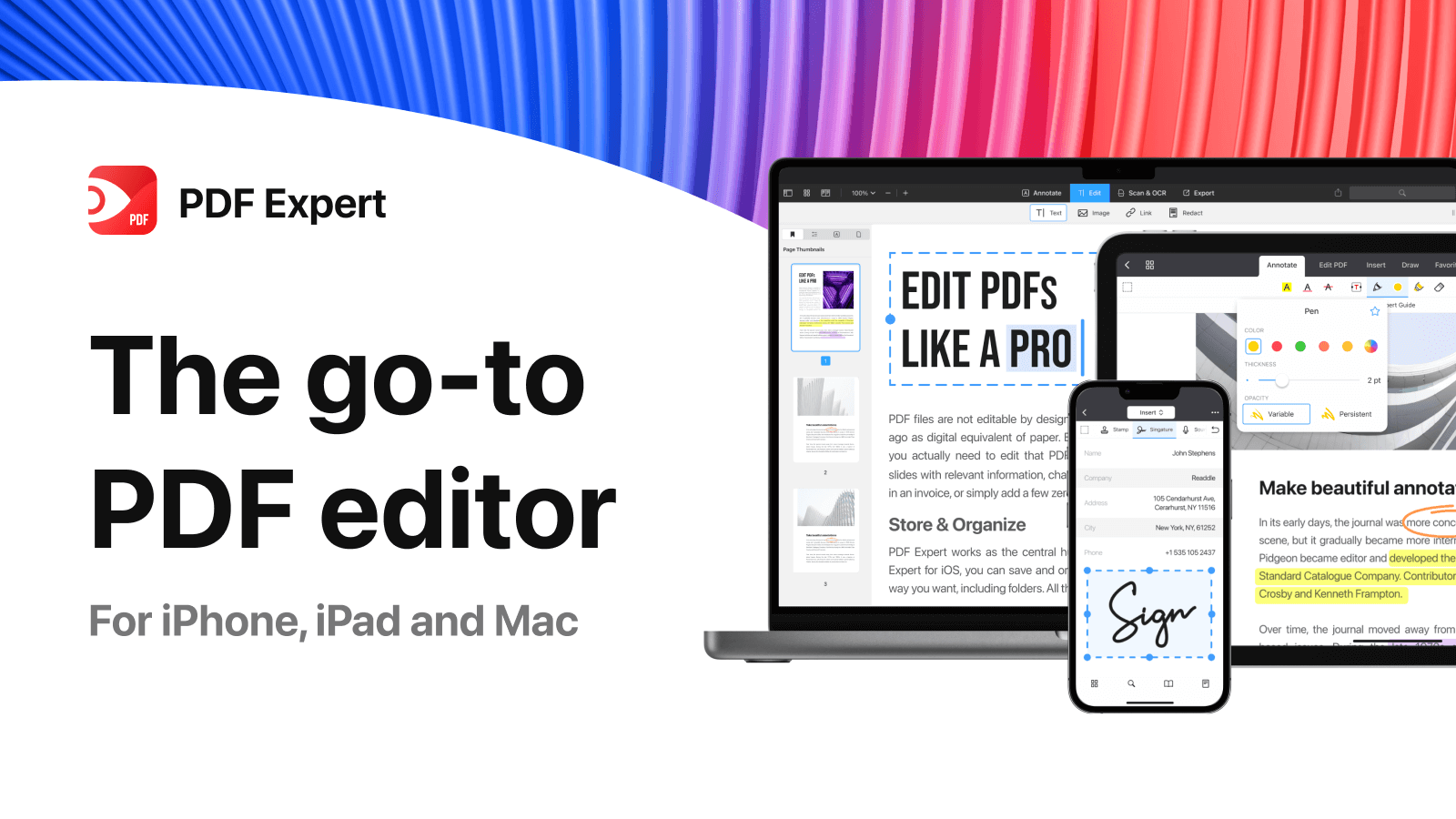 (Post image: © 2022 Readdle)
Nachdem Calendars by Readdle recently came to the Mac, the software company from Ukraine has now released a completely new version of PDF Expert for the Apple computer. All details.
The new PDF Expert for Mac is now a lot more similar to the apps for iOS and iPadOS. That starts with the design. The whole interface looks more modern and tidier, which should make PDF tools easier to find. The new dark mode is based on the macOS system settings and is intended to improve the reading experience.
Many features from the app for mobile devices are also moving into the Mac version. For example, you can now combine PDFs, convert them into Word, Excel or PowerPoint files, or analyze them using OCR, i.e. Optical Character Recognition. OCR sometimes allows searching for words and character strings in scanned documents, which would otherwise not be so easy.
And while we're on the subject of scans: The software is now able to make various adjustments in the background so that they look better in the end. The ability to split double-sided documents into individual pages is particularly practical, which makes reading and scrolling on mobile devices much easier.
PDF Expert: Pricing and Availability
PDF Expert previously had to be purchased separately for iOS and iPadOS and macOS. This is no longer the case, now you can use the app on all three platforms with a subscription for 90,99 euros pro use year. Alternatively, there is a license that costs EUR 159,99 and only contains the Mac version. If you have already paid for one of the versions, you get the subscription for the first year at a reduced price. Pupils and students also get a discount.
Recommendations for you