POCO F4 GT presented: Not your typical POCO smartphone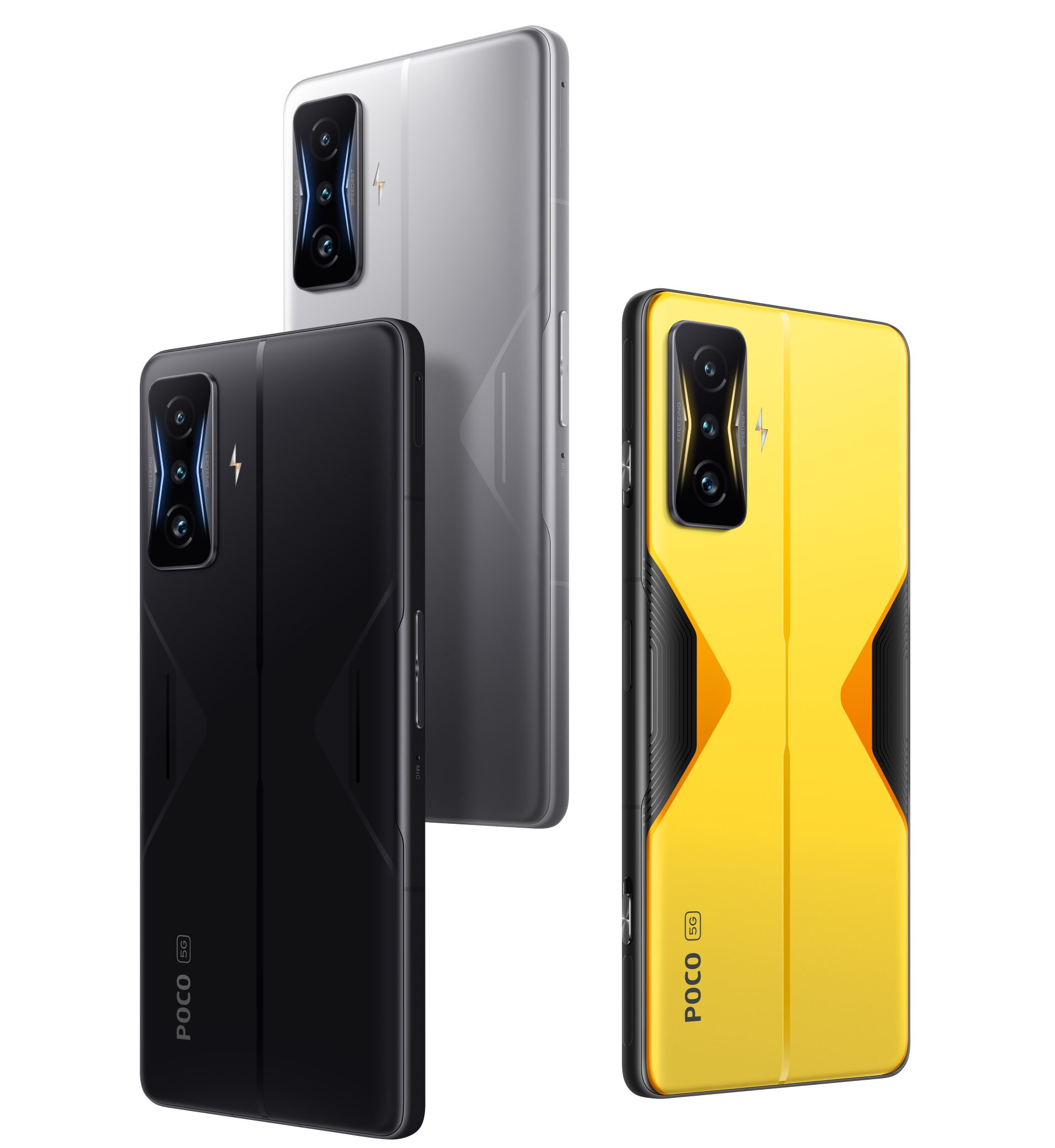 (Post picture: © 2022 POCO)
In another launch event, POCO presented the first smartphone of the new F4 series, the POCO F4 GT. The device really offers a lot, and for a surprisingly high price.
Let's start with the performance. This is the point that the POCO F series has never neglected until now. The Snapdragon 8 Gen 1, the company's current flagship SOC, is installed. At its side are eight to 12 gigabytes of LPDDR5 RAM, the fastest in a current smartphone, and 128 gigabytes or 256 gigabytes of memory. This is also known from many current top smartphones.
But not only that, POCO also installed a "Dual VC cooling" so that the temperature always remains in a healthy range. Also in gaming, because POCO attaches great importance to this with the F4 GT. For the first time in a POCO we see free-floating pop-up triggers. This greatly improves the gaming experience, because in many games you can improve your skills in this way.
display and speakers
With the display, POCO is almost full throttle. FHD+ resolution on a large 6,67 inches. Not only that, 10-bit and OLED technology are also on board, in addition to a sampling rate of 480 Hertz and a 12 Hertz refresh rate - for optimal gaming enjoyment. 10bit in particular is actually a high-end feature and is used for greater color fidelity. Current cameras are also more and more equipped with 10bit in order to be able to display more colors, and not too little. Compared to their 10-bit counterparts, 8-bit cameras and displays can display one billion colors instead of 16,7 million. We rarely find such properties in such cheap devices. However, the display is flat, which means that rainbow discoloration tends to be more visible.
The camera…
…received an upgrade, albeit a small one. The main camera has now become the Sony IMX 686 with 64 megapixels, as we already know it from the ROG Phone 2020 presented in 5. A solid sensor that is quite capable of optimization with effort, but you have to see in everyday life to what extent this is the case with the POCO F4 GT.
The F4 GT also offers an eight-megapixel ultra-wide angle and a two-megapixel macro sensor. Both do a rather mediocre job judging from previous POCO devices. Nevertheless, the camera should be solid in everyday use. A test will show more, which will be carried out as soon as possible TechnikNews will appear.
Additional
POCO gave the F4 GT a significantly faster loading speed. 120 watts even surpass the Xiaomi 12, which charges quickly with "only" 67 watts. Due to the large 4700mAh battery, the charging time from 0 Procents to 100 Prostill half an hour. Still, that's a big improvement over the F3. The POCO cannot be charged wirelessly, but WiFi 6e, 5G and other modern connectivity are available. Incidentally, the 120 watt charging speed is guaranteed by the included charger, which is very commendable these days.
The device is delivered with Android 12, garnished with MIUI 13. Unfortunately, the POCO Launcher runs on it, which has attracted negative attention in the past due to advertising, poor optimization and jerky operation. Unless that's improved here, real MIUI would have been more desirable.
Buy POCO F4 GT
The POCO F4 GT can be bought for 599,90 euros with eight gigabytes of RAM and 128 gigabytes of memory in 3 colors. Alternatively, the device is also available for 699,90 euros with 12 gigabytes of RAM and 256 gigabytes of storage. However, until April 29 there is an early bird offer with a price reduction of 100 euros. The price is very high for a POCO. In view of the good hardware, the device could still be a good choice for all gamers who don't want to spend a lot of money on their smartphone. A test will show you more.
Recommendations for you