Little X3 Pro: First renders and alleged prices leaked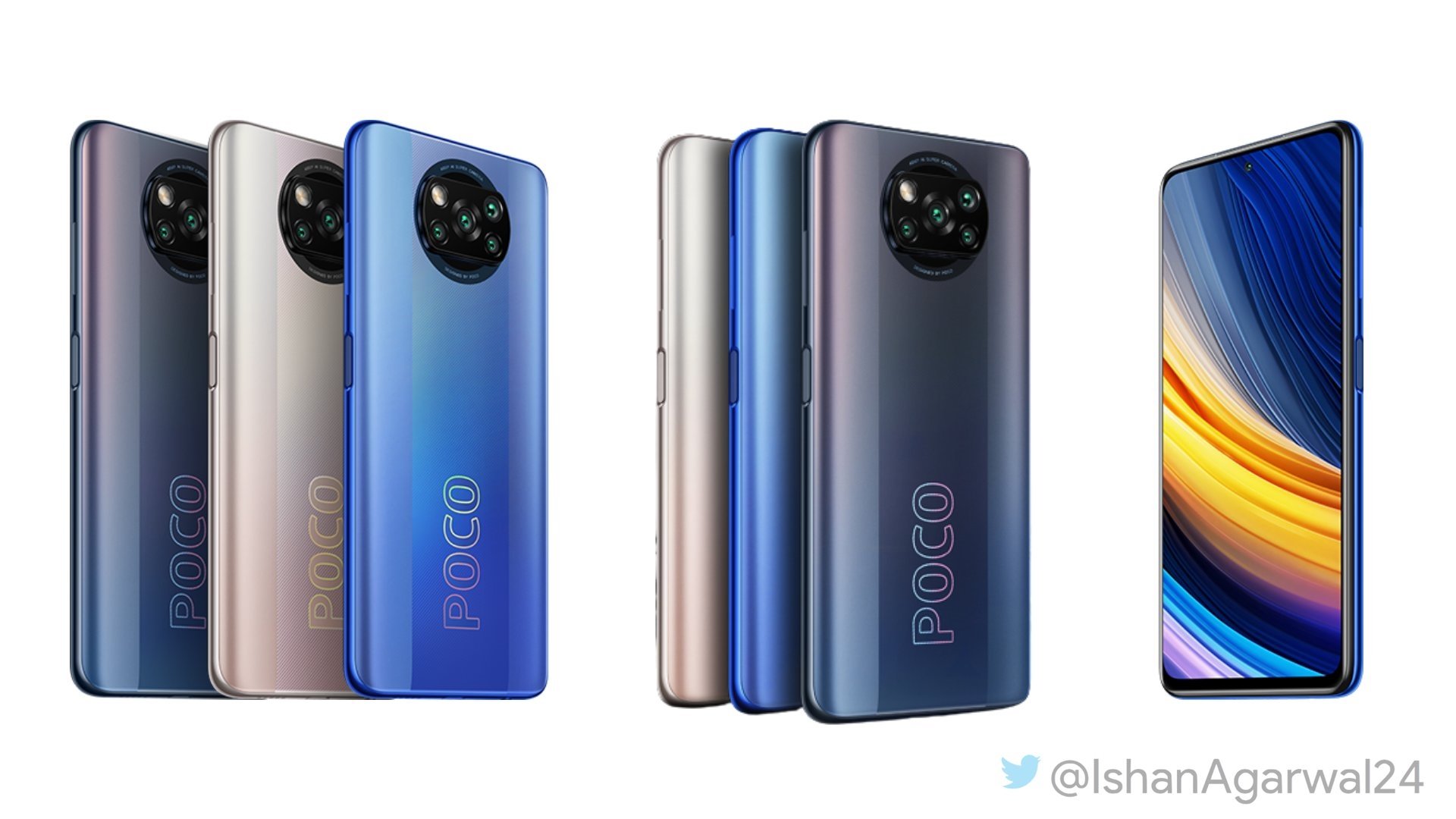 (Post picture: © 2021 Ishan Agarwal)
Like Poco announced yesterday, new models will be presented on March 22 at 13:00 p.m. We can, among other things, with a Poco X3 Pro calculate. The first official renders and alleged prices have now appeared.
The design of the upcoming Poco X3 Pro looks pretty familiar to us, as it's very reminiscent of the regular X3, which has been available since September of last year. Here, too, the huge 6,67 inch display is interrupted by a small, centrally located punch hole and the edges around the panel appear pleasantly thin. The only difference on the front is the display technology, because while last year's X3 uses an IPS panel, Poco is supposed to give the X3 Pro buy an OLED panel with 120Hz.
If we now look at the back, there are hardly any differences to the regular X3. Here, too, there is a quad camera in the middle of the smartphone, which looks quite conspicuous and unusual at first glance. When it comes to colors, buyers can choose between black, bronze and blue. The back of the blue model could even be matte, although there is no confirmed information on this yet.
Poco could with the upcoming X3 Pro have a new price-performance hit at the start, at least that's what a new leak suggests. The website DealNTech discovered the prices for Europe at a dealer. As a result, the small version with 6 GB of RAM and 128 GB of internal storage will cost 269 euros. For 8 GB of RAM and double internal storage, buyers will probably have to pay 50 euros more.
Sources: Ishan Agarwal, DealNTech
Recommendations for you