>> Test the latest technology and much more: apply to us! <
with new Proprocessor: Fossil Sport presented with Snapdragon 3100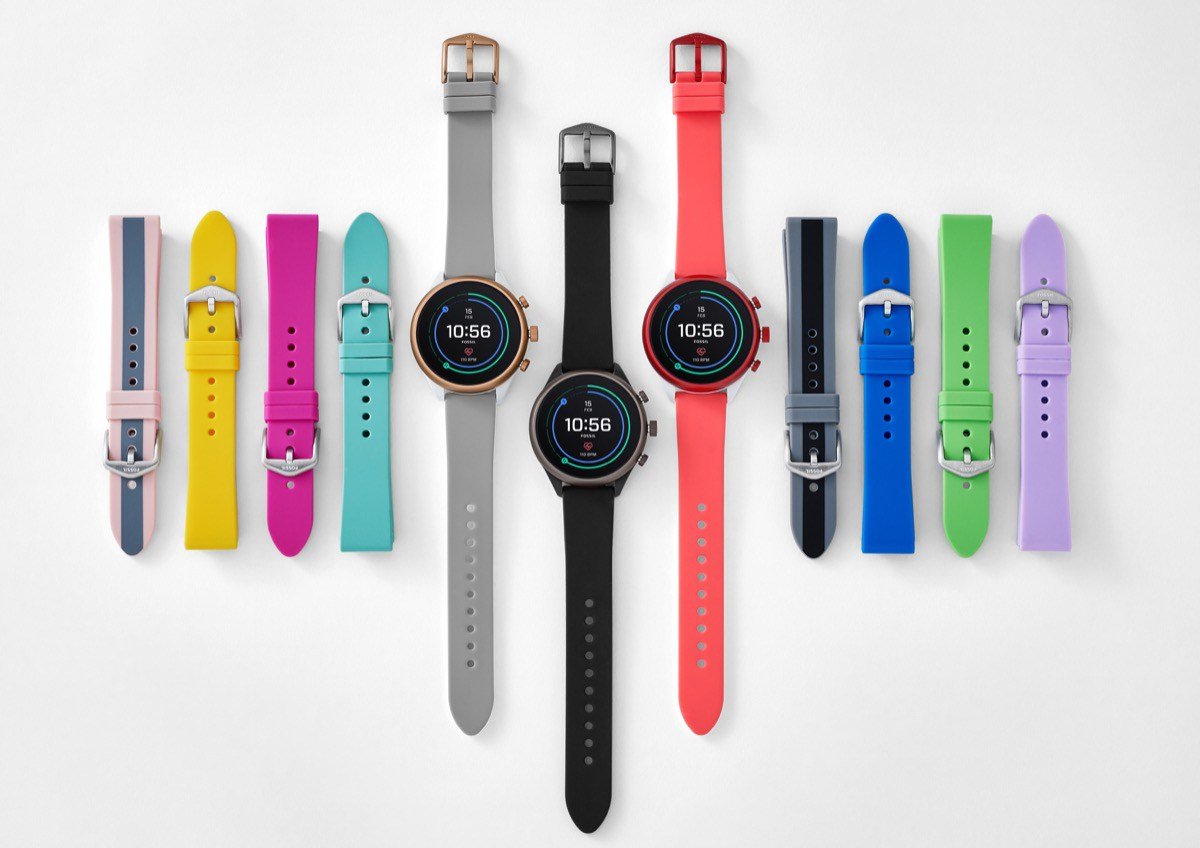 (Post picture: © 2018 Fossil)
Fossil has a new smartwatch today with the latest Snapdragon 3100 Proprocessor presented. The smartwatch with Wear OS has some sporty features on board.
The new one has been available for a few weeks Proprocessor for Qualcomm smartwatches. The Fossil Sport is now one of the first smartwatches with the new Snapdragon 3100 chip. This should bring some improvements in terms of battery life and performance.
Fossil Sport comes with sporty features and GPS
The Fossil Sport comes in a 41 mm and 43 mm variant. The bezel and bezel are made of aluminum - the rest of the case is made of nylon. The bracelets come in 18 and 22 mm leather and stainless steel versions.
As already mentioned, the inside is the Snapdragon 3100, along with some sensors. In addition to a pulse sensor, there is of course also an acceleration sensor, a gyroscope, GPS, NFC and complete water resistance.
The battery is 350 mAh and, according to the manufacturer, should last almost 24 hours - with activated GPS a lot less. There is also an energy saving mode, which is supposed to increase the battery life to 2 days. This is charged to almost 100 within an hour using the charging dock Procent.
There is now also an app from Fossil, which is preinstalled and can detect accidents and falls, as on the Apple Watch, and then automatically make an emergency call. As software, the latest version of Wear OS with the new look Installed.
Prices and availability
Fossil Sport will be on sale in the coming weeks and in Fossil online shop already available from today. We are priced here at 279 euros.
Recommendations for you