Qualcomm Snapdragon 8 Gen 1 will be installed in the next Find-X flagship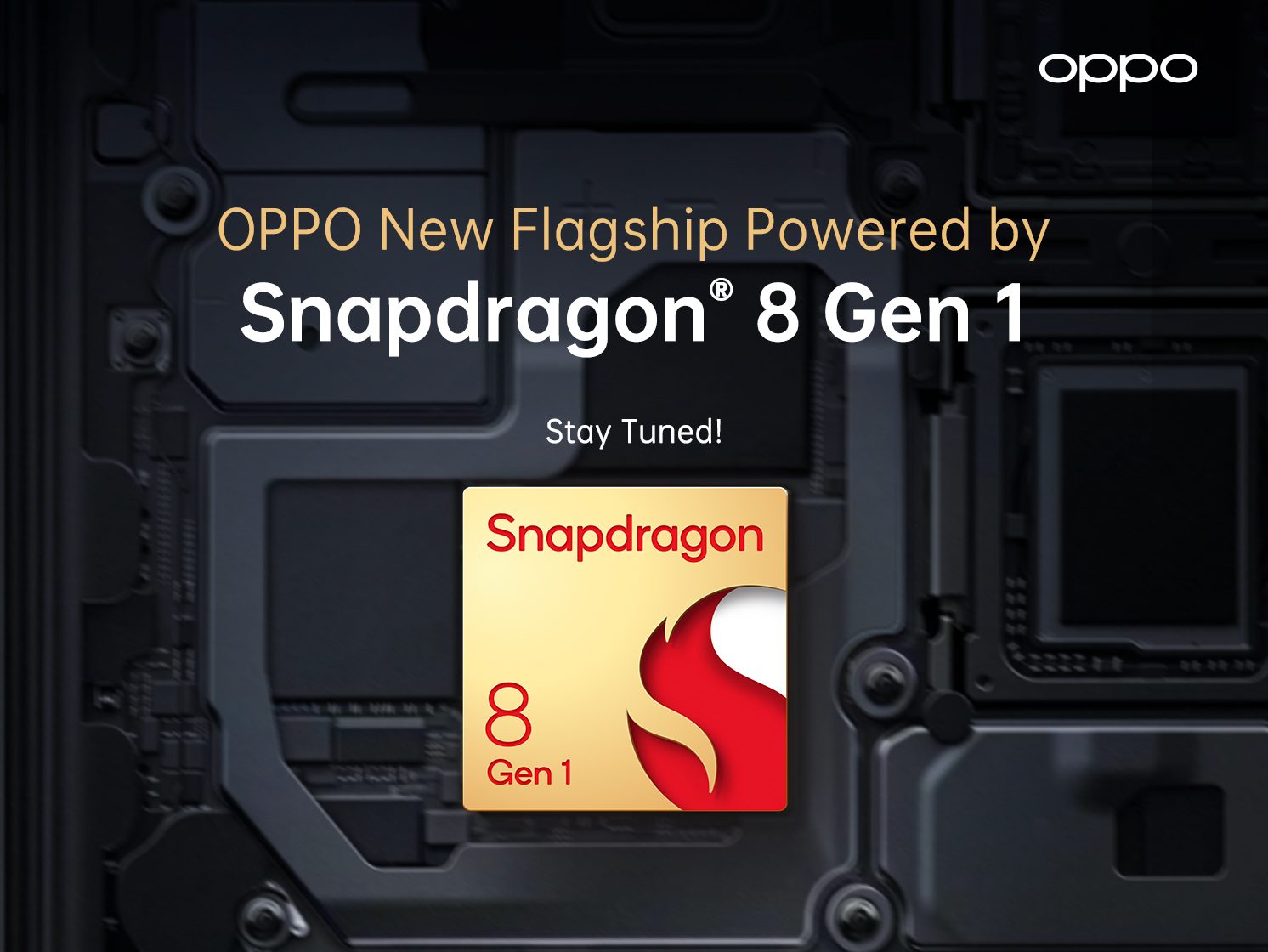 (Post picture: © 2021 OPPO Germany)
Qualcomm recently announced the new Qualcomm Snapdragon 8 Gen 1 smartphone processor. And OPPO has already confirmed that it will power the upcoming Find-X flagship next year.
Qualcomm always holds events in Hawaii towards the end of the year. This happened again this year and the new one promptly became Qualcomm Snapdragon 8 Gen1 presented.
OPPO confirms the use of the new Snapdragon SoC in 2022
Of course, OPPO was right at the start with a few other companies. They announced that the next Find-X flagship would receive the Snapdragon 8 Gen 1 next year. Further details were not given about the Find X4 Pro or the Find X5 Pro (you may skip a number next year). What is clear is that it will appear as expected in the first half of the coming year.
What can the Snapdragon 8 Gen 1 do?
The new naming runs through all new and future Snapdragon chips. A very controversial new feature, the "Always-On-Camera", caused a lot of privacy concerns after the announcement. Personally, I think one should wait and not paint the devil on the wall too soon. Maybe it can be very practical.
Gaming has always been Snapdragon's forte. The latest "kite" also has new gaming features, such as volumetric rendering or VRS PRO. That means you can have a game rendered in 1080p, but these new technologies still make it look like you're playing in a QHD + resolution.
Close relationship with Qualcomm: how much longer?
"We launched several 5G smartphones this year powered by a Snapdragon flagship cellular platform, including the Find X3 series. We are very happy to be part of the launch of the new Snapdragon® 8 generation. And we are convinced that it will bring significant improvements and high-performance performance for the new generation of flagship smartphones. "

Scott Zhang, Vice President Overseas Sales at OPPO
That all sounds very promising. But OPPO has been working on its own SoC for mobile devices for several years. "Project Mariana" should be called this internally. There's not a lot to be found in a dedicated SoC.
Advantages would be, for example, lower production costs and longer software support. We should see the OPPO SoC in a smartphone as early as 2023. Will the manufacturer be releasing the last Snapdragon smartphones next year? I personally don't think so. OPPO is likely only using their first proprietary SoC in a high-end product. The cheaper models will continue to rely on Snapdragons or rather Dimensitys from MediaTek. In the past, these were primarily responsible for sufficient performance in the Reno devices.
In any case, it remains very exciting about OPPO and your own SoC. But now one thing is certain: Snapdragon will continue next year.
What do you think of OPPO's future plans and of course the new Snapdragon 8 Gen 1? Let me know in the comments.
Recommendations for you