>> Test the latest technology and much more: apply to us! <
Raspberry Pi 4 Model B presented with 4K resolution: These are the specs and prices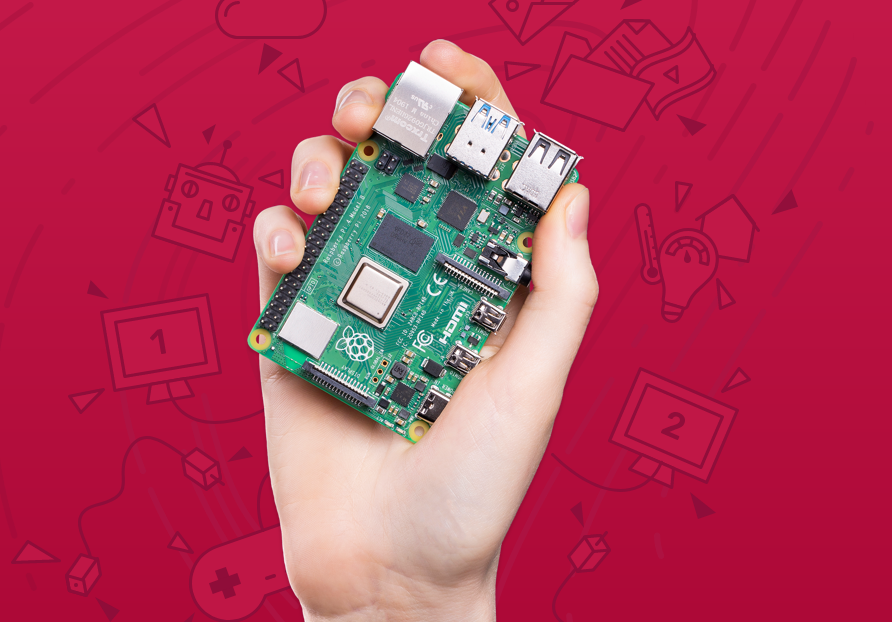 (Post picture: © 2019 raspberry.org)
Today the Raspberry Pi Foundation showed a new mini PC. The small computer comes as a Raspberry 4 with a major upgrade. The biggest innovation is now dual 4K micro HDMI and up to four gigabytes of RAM. These are all the specs and prices.
For the first time, the Raspberry Pi is also intended as a real desktop PC. With the latest generation you can now have two screens prorun smoothly on 4K resolution. There is still no fan - so the circuit board computer remains very quiet and energy-efficient. The colleagues from Heise speak of four watts of power consumption when idling. With stand-by of 0,4 watts.
Raspberry Pi 4 Model B: 4K and up to four gigabytes of RAM
A Broadcom chip, the BCM 2711, with four ARM Cortex-A72 cores is used as the heart of the mini-computer. They each clock at 1,5 GHz. A graphics unit is also on board, it is called "VideoCore". In addition, there is now more memory to choose from. You can now choose between 1GB, 2GB or 4GB LPDDR4-2400 SDRAM. Furthermore, two screens can now be operated with 4K resolution with the two micro HDMI ports. Videos can now be enjoyed using H.265 in 4K with up to 60 FPS and H264 (1080p60, 1080p30). Unfortunately, the classic "large" HDMI connection is no longer available.
In addition, the Raspberry Pi 4 now has a total of four USB ports (2x USB 2.0, 2x USB 3.0). Power is now also supplied via a USB-C connection instead of a micro-USB. Gigabit Ethernet, WLAN with 2,4 GHz and 5,0 GHz and Bluetooth 5.0 are also standard. The usual microSD slot and the headphone jack are of course also available.
The Raspberry Pi 4 Model B is sold for 35 (1 GB RAM), 45 (2 GB RAM) and 55 dollars (4 GB RAM). This is available for a price of around 37, 48 and 59 euros. Here you can buy the new Raspberry in your country.
Recommendations for you