Razer Anzu announced: The gaming manufacturer's first smart glasses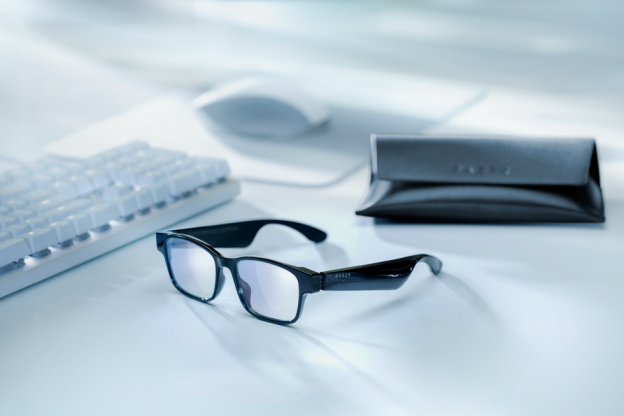 (Post picture: © 2021 Razer)
Razer has announced their first smart glasses, the Razer Anzu, with Bluetooth, blue light and sun protection. She can do that.
The new Anzu is equipped with Bluetooth 5.1, loudspeakers, blue light filters and UVA / UVB polarized sunglasses lenses. We already know a similar concept from the ones we tested Bose frames.
It uses Razer's industry-leading Bluetooth technology with very low latency (60 milliseconds), which ensures clear, comfortable sound with no delays. The weight of less than 48 grams and the ergonomic fit ensure a lot of comfort. In connection with the long battery life, the glasses can also be used for longer, for example in the home office.
Depending on usage, this battery life is over 5 hours. When folded, the glasses automatically go into stand-by mode and last for 2 weeks without having to recharge them.
The Razer Anzu is controlled via touch on the side of the frame. The control panel can be used to control the music, activate the voice assistant or take a call. Thanks to the built-in microphone, you can also make calls directly from your glasses.
There is even an app for Android and iOS devices. With which you can regulate the equalizer, check the battery level, carry out firmware updates or adjust the latency settings.
Thanks to the partnership with Lensabl, buyers of the glasses get 15 Procent discount on medically necessary replacement lenses.
Razer Anzu: Pricing and Availability
The RRP of the glasses is 209,99 euros, replacement lenses cost 34,99 euros (RRP). In addition to the glasses and the pre-installed lenses, the scope of delivery includes a cleaning cloth, a carrying case and a USB charging cable.
Recommendations for you