Razer Blade 15 and Razer Blade Pro 17 with NVIDIA GeForce RTX 30 series shown at CES 2021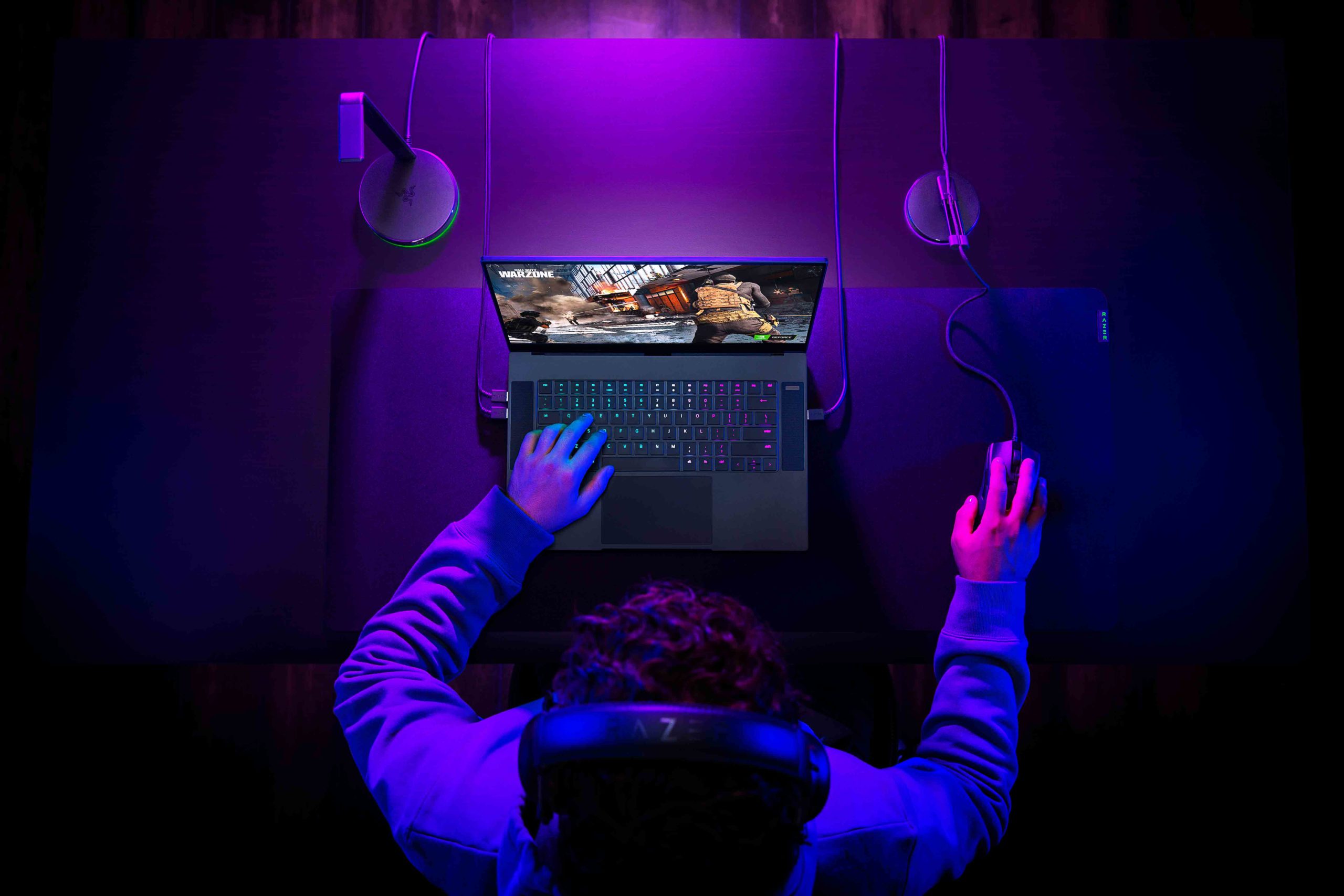 (Post picture: © 2021 Razer)
Today NVIDIA unveiled the new GeForce RTX 30 series at CES 2021. Razer uses this occasion to equip the new Razer Blade 15 and Razer Blade Pro 17 with the new graphics cards.
Whenever there are new graphics cards from NVIDIA, Razer also adds new laptops. The latest generation of graphics units is almost always available for the current ones, now again this year. NVIDIA only introduced new graphics cards a few minutes ago (we reported) - there are now the new editions of the Blade models.
Razer Blade 15 series with more resolution and higher refresh rate
So that you can really use the advantages of the new graphics cards, the display of the new laptops is increased. In total, the Razer Blade 15 comes in eight different versions. The weakest variant is equipped with an Intel Core i7-10750H, a 15,6 inch display (144Hz Full HD) and a GeForce RTX 3060. Aside, there are 16 GB of RAM, 512 GB SSD and a free M.2 slot.
The most powerful model then comes with a Core i7-10875H, 15,6 inch (60Hz OLED 4K Touch) display, RTX 3070 graphics from NVIDIA and then a full 32 GB RAM, 1 TB SSD and a free M.2 slot. The price ranges from 1.799,99 euros to 3.399,99 Euros in the strongest model. The number of refresh rates now ranges from 60Hz to an impressive 360Hz. Except for the most expensive variant, all laptops in the Razer Blade 15 series are already on the Razer website available for pre-order.
The Razer Blade Pro 17 series is also getting an upgrade
Razer's 17-inch range of laptops is also getting an upgrade. The displays are also significantly increased here. It starts at 2.999,99 euros for the model with an Intel Core i7-10875H processor and a 17,3-inch diagonal display. The latter has a full 165Hz and resolves in QHD. A GeForce RTX 3060 is used as the graphics unit, together with 16GB RAM, 512GB SSD and also here with an unoccupied M.2 slot.
The most money can be spent on the model with 4K resolution. Here are currently 3.699,99 Euros due. For this, the customer receives a previously identical processor, a 17,3 inch display with 120Hz and 4K touch, a GeForce RTX 3080, 32 GB RAM, 1 TB SSD and also a free M.2 slot. The highlight of the models is definitely that there is now a display of up to 360Hz to choose from, but only with a resolution of Full HD. The new Razer Blade Pro 17 series is now available at Razer website for pre-order.
Otherwise, the other technical data and the features of the models have not changed compared to the predecessor.
Recommendations for you