Razer Hammerhead: True wireless earbuds are official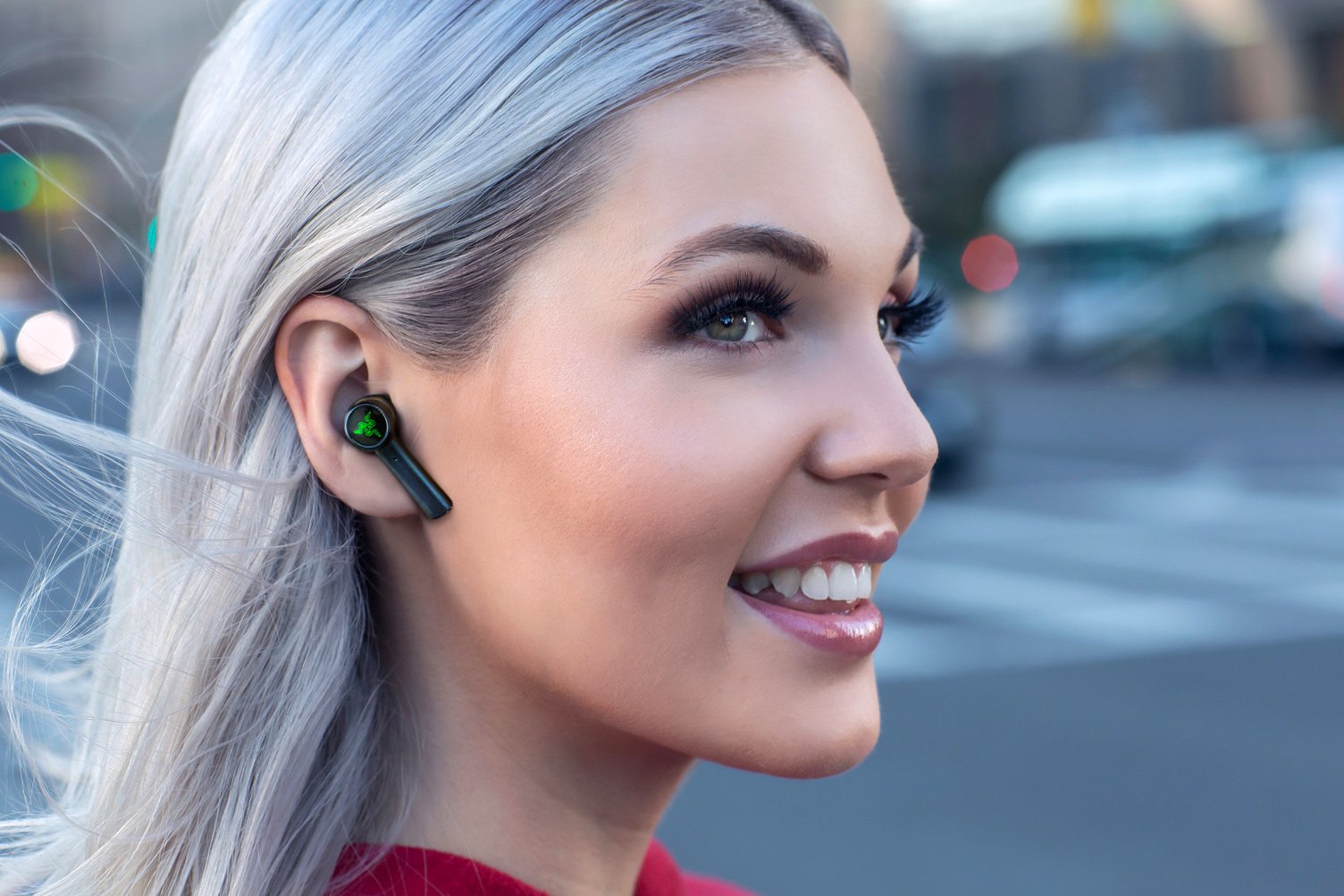 (Post picture: © 2019 Razer)
With the Razer Hammerhead there is now another one Product in the true wireless range. They're completely wireless and pretty much true to the Razer design. The earbuds are said to offer very low audio latency - we've got all the details for you.
Razer hasn't just offered gaming laptops and gaming accessories for a long time. The range includes routers, monitors and smartphones. Headphones had been in the for a long time Product range – only wireless earbuds have been missing so far. This is now brought with the Razer Hammerhead.
Razer Hammerhead: Only interesting for gamers?
Gaming in particular is about having lower latencies than the opponent - of course "Skill" is also part of this. But if you are always a few milliseconds behind your opponent, you can run into disadvantages here. With the Hammerhead, Razer has also set itself the goal of low audio latency: 60 ms is written on the data sheet. Otherwise, the Razer earbuds stick to typical wireless earbuds in terms of design, only they are in black prominently placed Razer logo in the middle.
The Razer Hammerhead come with Bluetooth 5.0 and can be controlled by tapping: start & stop music, next / previous song, accept / reject calls, call up the voice assistant. The battery has an average size of 275 mAh and should last about three hours. With the case, in which the buds can be charged, you should be able to enjoy music for up to 15 hours. The competition also plays its part in this level. Charging the case should take 1,5 hours.
In addition, the case is charged with USB-C and the buds are protected against damage from splashing water and moisture with their IPX4 certification. The price is 119,99 euros and can now on the Razer website can be pre-ordered. The first models will then be delivered from November 27th.
Recommendations for you