>> Test the latest technology and much more: apply to us! <
Samsung Flex Hybrid: New display technology presented at CES 2023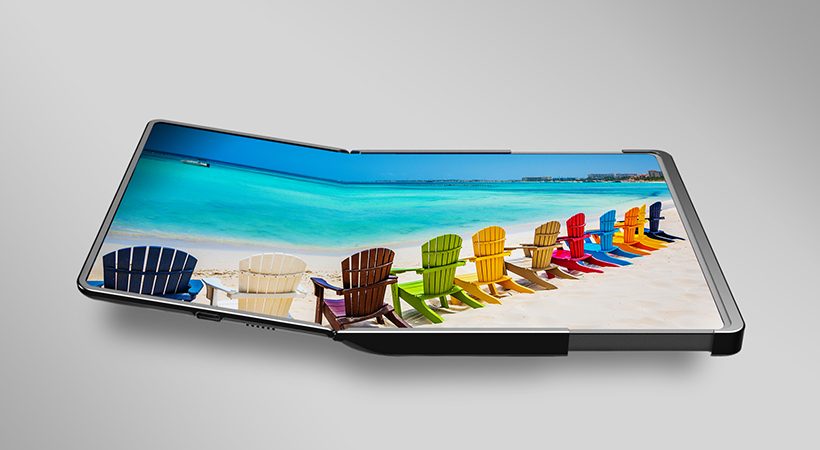 (Post picture: © 2023 Samsung)
Samsung is also known for its innovation in displays. At CES 2023, the next development was shown: Samsung Flex Hybrid.
Foldable devices, especially smartphones but slowly laptops, are coming from more and more manufacturers and Samsung is playing in this space clearly in front. It's still pretty quiet about other form factors, such as rollables or slidables, although it is known that several manufacturers are working on such things.
Samsung brought the Flex Hybrid to CES 2023 in Las Vegas. But what is that exactly?
Samsung Flex Hybrid: Advantages of a foldable and a slidable combined
The Flex Hybrid is a new type of display that can be folded on the one hand and opened ("slided") on the other. Users can view content on the device visible in the featured image on 10,5 inches with 4:3 or on 12,4 inches with 16:10 when extended.
Samsung also showed the concept at CES with a 13-inch slideable, what a Prototype for future laptops. This can be expanded to up to 17 inches on one side in "Flex Slidable Solo" mode and on both sides in "Flex Slidable Duo" mode. This means you always have a compact device on the go and can still work with multiple windows or enjoy a movie on a large screen.
CES 2023: More from the technology fair in Las Vegas
Recommendations for you