>> Test the latest technology and much more: apply to us! <
Samsung Galaxy A33 5G and A53 5G officially launched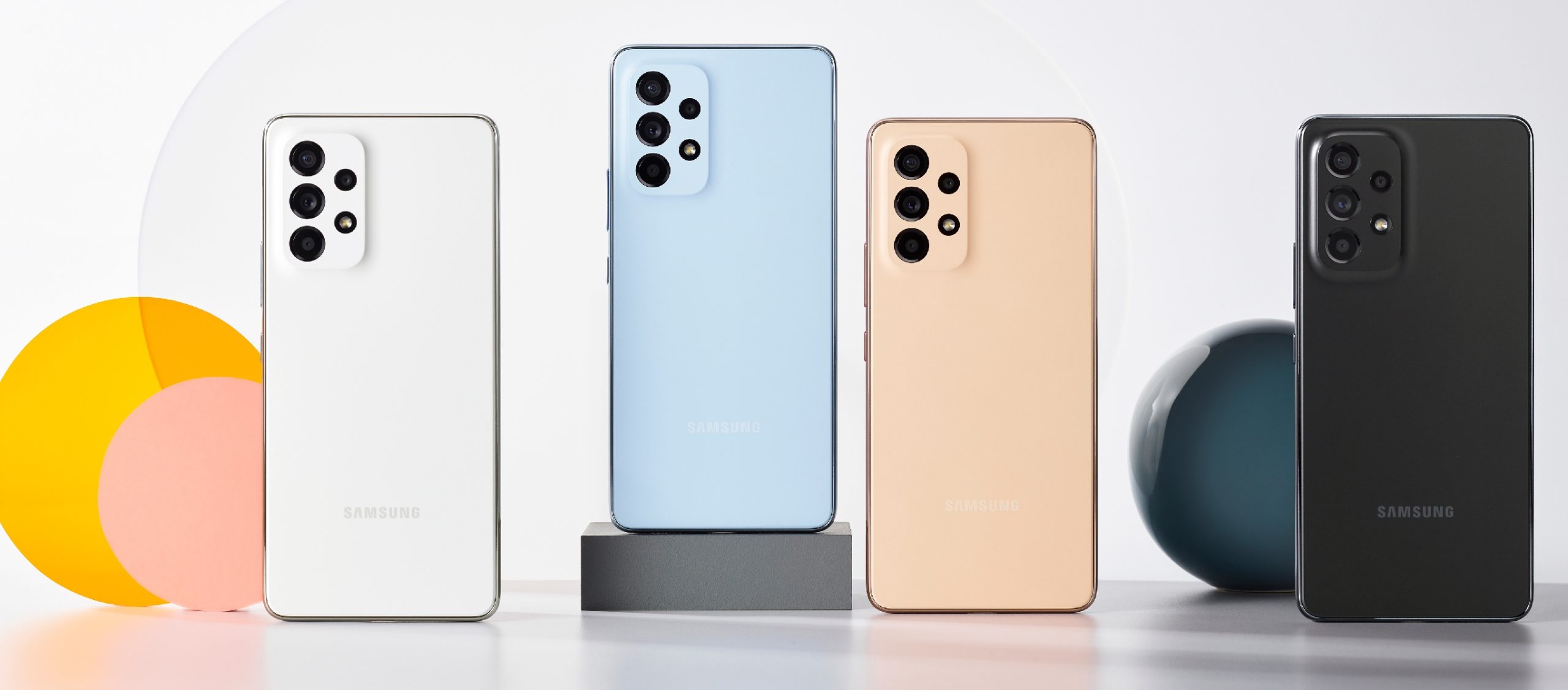 Samsung's A series has become increasingly popular in recent years. With the Galaxy A33 5G and A53 5G, the manufacturer has now officially presented two new offshoots of the Galaxy A series.
The Samsung Galaxy A2022 33G is the entry into the 5 A series. After us and many others that A32 5G couldn't convince review, it was exciting to see where Samsung wants to go with its middle class. At least on the data sheet, the A33 5G is a step in the right direction.
Galaxy A33 5G with a better display
The in-house Exynos 1280, an octa-core SoC with a maximum of 2,4 GHz, is used as the SoC. This is then supported by 6 GB of RAM and 128 GB of internal storage. If this is not enough for you, you can also expand the memory to up to 1 TB using a microSD card.
Samsung relies on Android 12 with the in-house One UI interface in version 4.1 for the software.
The 6,5-inch display of the predecessor was probably one of the biggest criticisms of the predecessor. Therefore, it is of course all the more gratifying that the successor has an apparently better display. 6,4 inch, OLED, 90 Hz and 1080p which are only interrupted by a notch. Again for comparison, the A32 5G was 6,5 inches, LCD, 60 Hz and 720p. So basically an upgrade in every respect.
You also save on the camera and install 4 sensors at the same time. A 48-megapixel wide-angle camera that is optically stabilized, an 8-megapixel ultra wide-angle camera, a 5-megapixel macro camera and a 2-megapixel portrait camera. Videos are possible in 4K with a maximum of 30 FPS. Ultimately, however, only a test will show whether the cameras of the Galaxy A33 5G are convincing.
The Galaxy A33 5G is made entirely of plastic and will be available in black, white, blue and peach colors. An IP67 certification, which the A33 5G offers, is unusual for this price range. The device also features stereo speakers. A feature that is always welcome.
The battery remains. It measures 5000 mAh and can be charged with up to 25W via cable. With that, it loads as fast as Galaxy S21FE or the top model from last year, the Galaxy s21 ultra. Wireless charging is not supported, but that's not to be expected in this price range.
We will provide information on price and availability as soon as we have it.
Galaxy A53 5G
While there was another one from the Galaxy A52 last year 4G and an 5G version, this year only a 5G version is used. This means that 5G is now also used completely in the middle class.
As with the Galaxy A33 5G, the big brother uses the in-house Exynos 1280, which is also supported by 6 GB RAM and 128 GB internal memory and can be expanded to up to 1 TB using a microSD card. I'm curious to see how the SoC performs, since I personally wasn't completely convinced by the performance of the predecessor.
With the display, you basically pick up where you left off last year. I really liked the 6,5-inch OLED display of the Samsung Galaxy A52 5G. This display is used again on the data sheet. 6,5 inch, OLED, 120Hz and 1080p. However, it is unclear whether it is the same display as the predecessor.
Little seems to be happening with the camera either. Samsung has again installed a quad camera system consisting of a 64 megapixel wide-angle camera, 12 megapixel ultra wide-angle camera, 5 megapixel macro camera and 5 megapixel portrait camera. The 64 megapixel main camera is optically stabilized, the 3 other cameras have to make do with electronic stabilization.
The Samsung Galaxy A53 5G is made entirely of plastic and will be available in black, white, blue and peach colors. Like its predecessors, the A53 5G also comes with an IP67 and stereo speakers.
The battery of the A53 5G measures 5.000 mAh. This makes it 500 mAh larger than its predecessor. A welcome improvement. Also identical to the Galaxy A33 5G is the 25W charging speed. Wireless charging is also not possible here.
The Samsung Galaxy A53 5G should start at 449 euros. However, we do not yet have any information about availability.
Recommendations for you