Samsung Galaxy A72 5G: First official render shows the front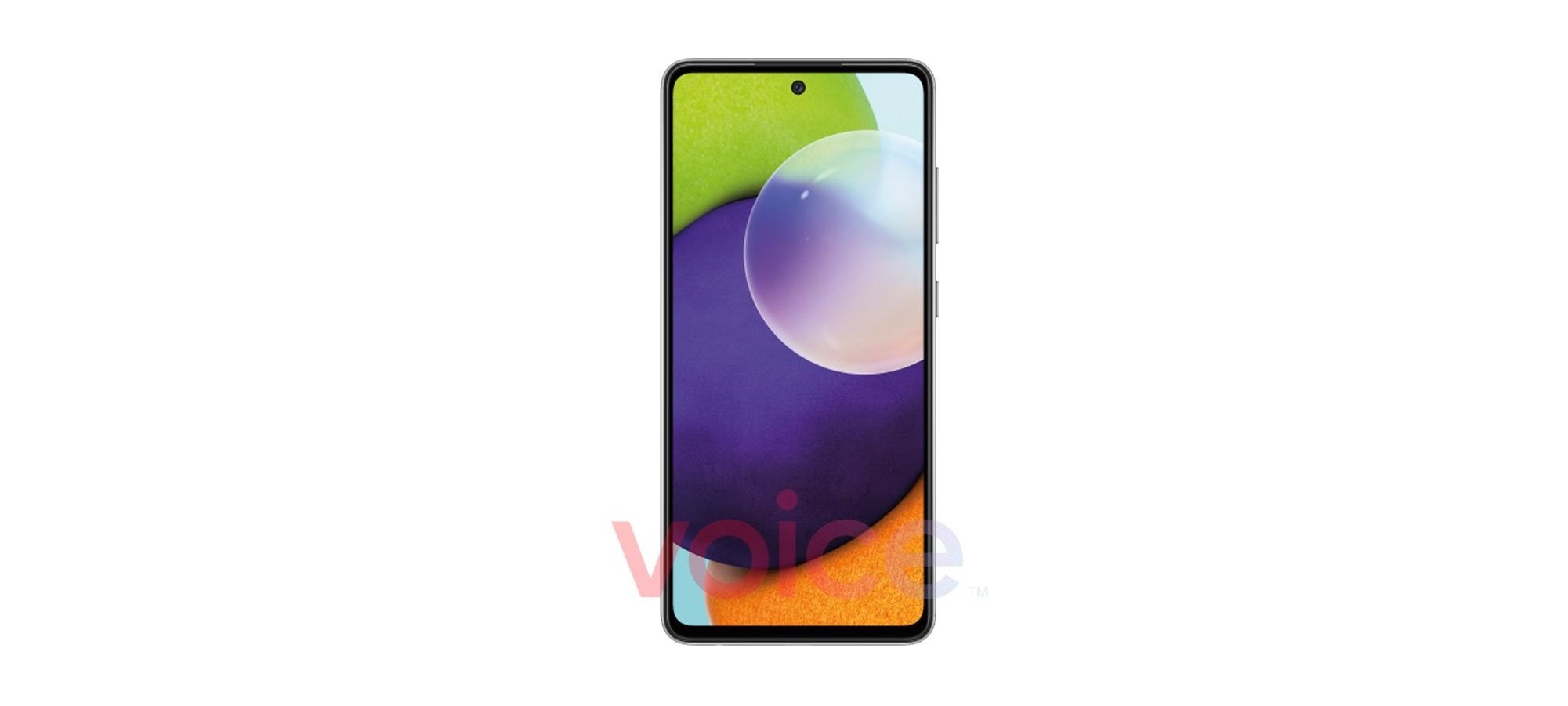 (Post picture: © 2021 Evan Blass / Voice)
Only a few hours ago Evan Blass delivered the first official render to the Galaxy A52 5G. Now also dived in official press picture from the Samsung Galaxy A72 5G, which reveals the front of the upcoming smartphone.
In the picture below we can see the front of the A72 5G, which is extremely similar to the front of the A52. Here, too, a large display dominates, which is only interrupted by a small, centrally located punch hole in which the front camera is located. The recess looks even slightly larger than that of its smaller brother. There are almost no differences in the display edges, which appear pleasantly thin in the picture, but not really thinner than on last year's predecessors. Unfortunately, there is not much more to say at the moment, because there are no official pictures of the back of the smartphone.
A few weeks ago we reported about the first details and unofficial renders for the Galaxy A72 5G. If you are interested in this, we recommend our following article:
Unfortunately, there are currently no details about the market launch, but since the first press photo has already appeared, we certainly don't have to wait too long.
Recommendations for you