Samsung Galaxy Book S presented at IFA 2019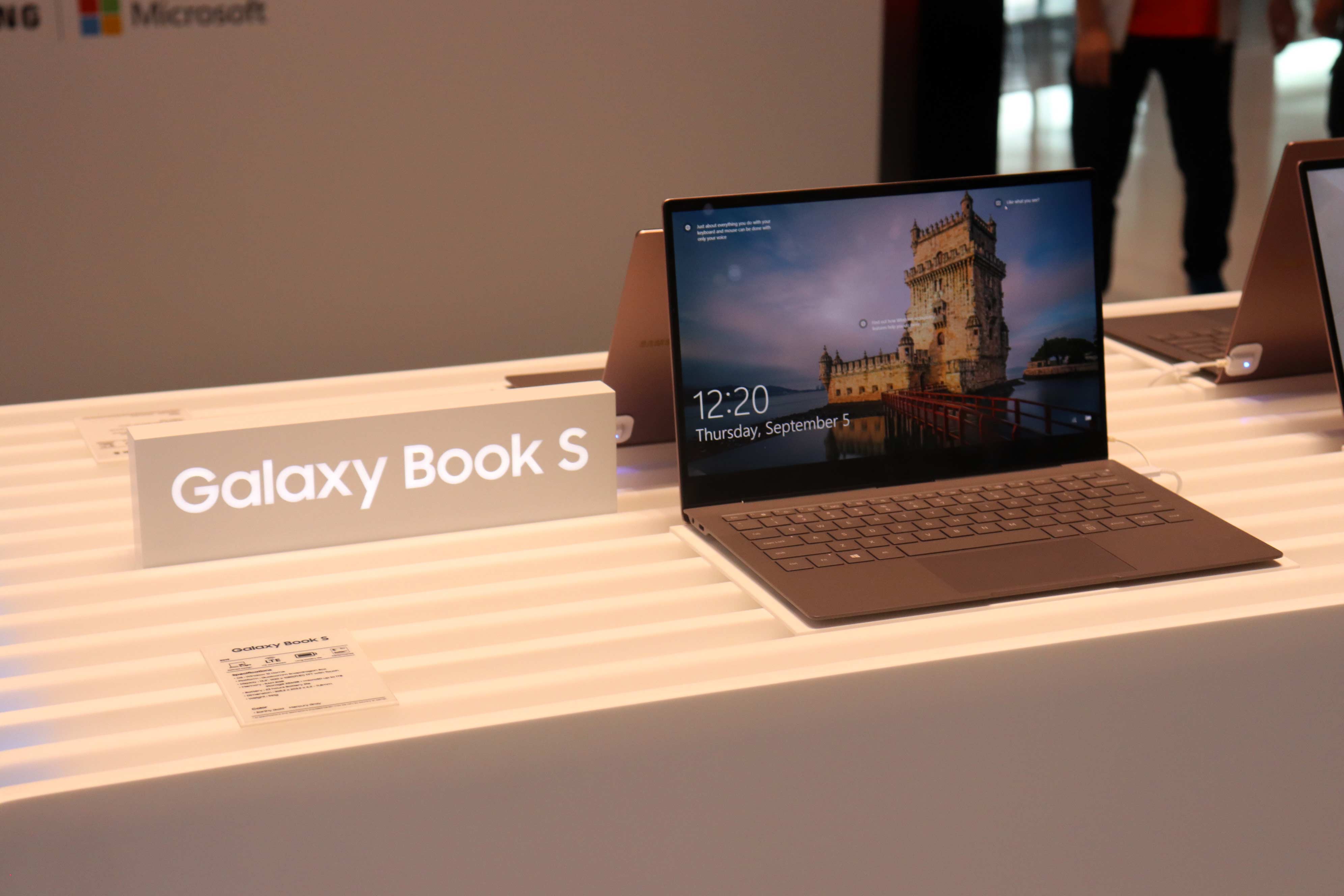 (Post picture: © 2019 TechnikNews)
Samsung presented the Samsung Galaxy Book S at IFA 2019. In addition to new televisions you now have another laptop in the range. All technical data at a glance.
Samsung has been presenting laptops in addition to smartphones and televisions for a long time. Now, with the Book S, a new ultrabook has been shown. The laptop runs normal Windows and is powered by a Qualcomm Snapdragon 8cz Proprocessor.
Samsung Galaxy Book S: All technical data
The ultrabook's touch display is 13,3 inches and has a FHD resolution. Unfortunately, there is no matte version without a touchscreen - so it unfortunately reflects in the sun. The 8 GB RAM is well suited for normal work, while 256 GB of internal storage are available for data and apps. This can be expanded up to 1 TB with a microSD card.
With its dimensions of 305,2 x 203,2 x 6,2 mm and its weight of 961 g, the Galaxy Book is also quite compact and portable. The battery should last almost 23 hours with normal use - it is refueled via USB-C. Windows 10 Home runs on the ultrabook as the operating system.
It should be available this September in the colors Earthy Gold and Mercury Gray - we don't have prices for the time being. We are still delivering these here.
Recommendations for you