Samsung Galaxy Buds2 introduced: noise canceling, longer battery life and more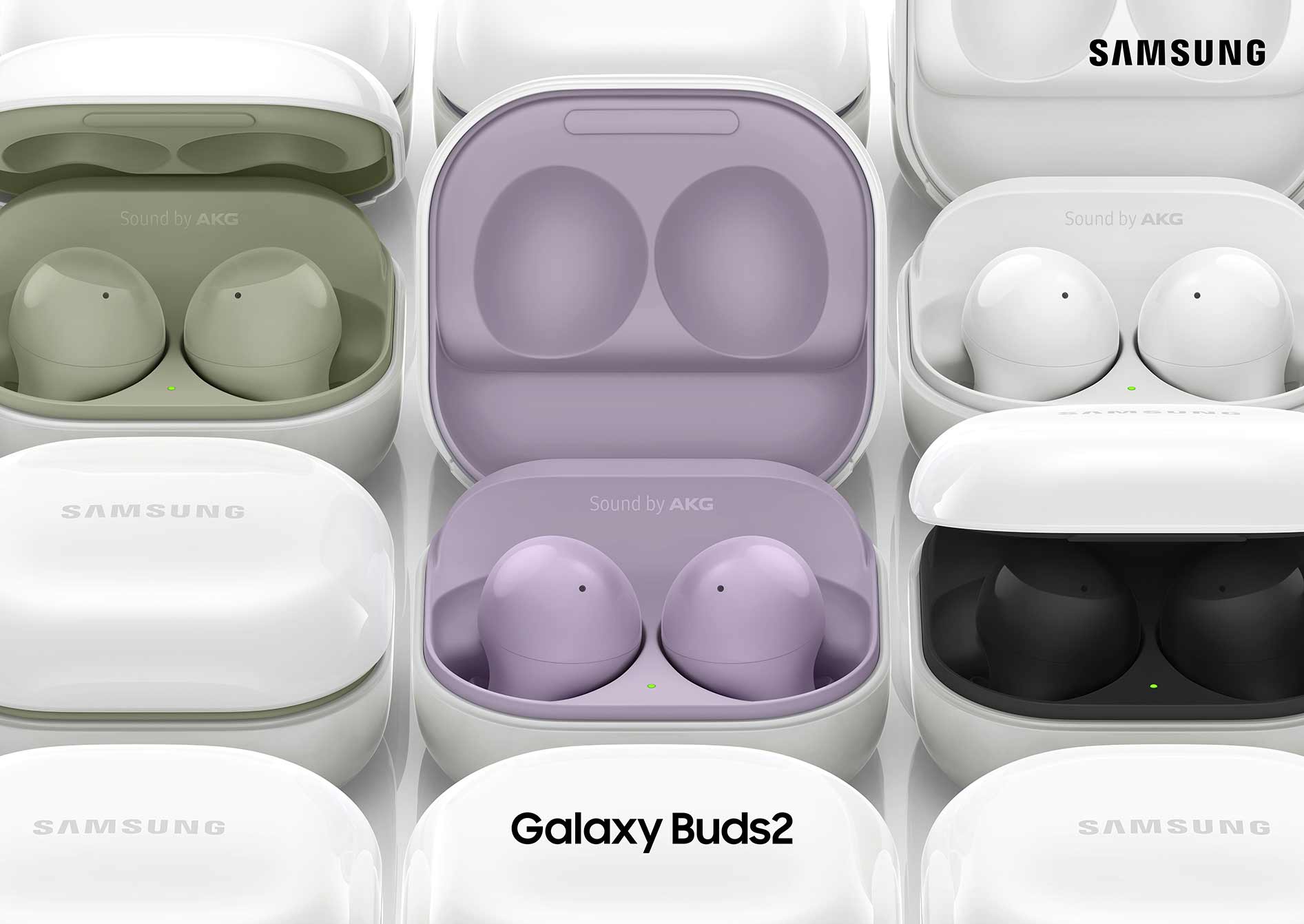 (Post picture: © 2021 Samsung)
Samsung has one today Product fireworks were ignited and, in addition to smartphones and watches, the Galaxy Buds2 were also unleashed. The new in-ears from Samsung now bring ANC and longer battery life as a highlight for the first time.
The first Samsung Galaxy Buds were introduced in 2019 - since then Samsung has introduced many more Buds. The Buds Live and Buds Pro than about more Product rows emerged. However, until now there has not been a direct successor to the original Galaxy Buds. Now the "2" is finally coming after the buds, which are supposed to put the predecessors in the shade.
Samsung Galaxy Buds2 with a new, ergonomic design
If you see the new box of the Galaxy Buds2, you immediately notice the more compact design of the headphones. The new buds can now be found in the 50,0 x 50,2 x 27,8 mm large housing space. Even a single piece - I'll call it "Bud" - weighs 5 grams, with dimensions of 17,0 x 20,9 x 21,1 mm. That wasn't particularly exciting yet. The new function of the ANC, which is supposed to last for five hours when switched on, and up to 20 hours when recharged in the case is more interesting. If noise canceling is deactivated, up to 7,5 hours in Bluetooth + an additional 21,5 hours via the housing (a total of 29 hours) are achieved.
The headphones can be charged wirelessly - a charging time of just five minutes should be enough for music enjoyment of up to an hour. The Buds2 are compatible with any smartphone from Android 7 or iOS 10. The Buds2 also have three microphones installed for phone calls, and the sound is output via two loudspeakers per headphones. Answering calls or controlling music is still possible using tapping gestures.
The Buds2 are priced at 149 euros. The pre-orders are now possible in the colors white, graphite, olive or lavender.
Recommendations for you