Samsung Galaxy Home: Smart speaker presented with Bixby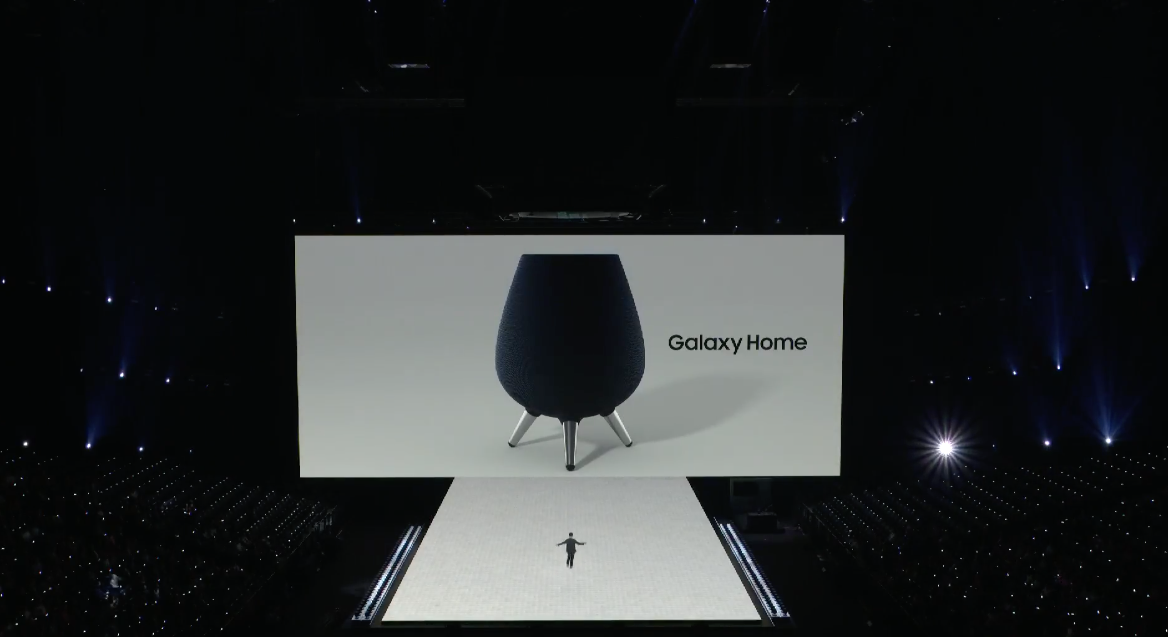 (Post picture: © 2018 Techcrunch)
Three new ones ProSamsung showed products at an event in New York today. Next to the Galaxy Note 9the Galaxy Watch there is now the first smart speaker from Samsung with the Galaxy Home. With Bixby, of course.
In future, Samsung Bixby will not only be available on smartphones, but also in your own living room. With the new Galaxy Home, Samsung is setting the first milestone and bringing its own loudspeaker into your own four walls. There has been speculation about it for a long time, Samsung has now introduced it, but still did not mention it any further. In the end, we only know a few rough details about the speaker to come.
Galaxy Home: Samsung's first speaker with Bixby can do that
There are eight microphones, six loudspeakers and a subwoofer in the loudspeaker for the corresponding bass. With "Hi Bixby" the speaker accepts commands from its users. Since the smart assistant from Samsung, namely Bixby, cannot speak German either on the smartphone or here, it will still take a while. The Bixby button has been installed in their smartphones for a year now, but so far it has been completely superfluous. Until the loudspeaker cannot speak German, it is guaranteed that it will not be available from us in Germany and Austria.
Meanwhile, the competitors are waiting Echo with Alexathe Google Home with the Google Assistant and the HomePod with Siri from Apple. In order to really assert oneself, at least one has already secured the cooperation with Spotify. Accordingly, the Galaxy Home is also Spotify compatible. If you have two Galaxy Home speakers, they make a stereo pair. It can also be used as a hub for compatible smart home devices.
Since the design of the Galaxy Home is similar to a compact grill, there are already funny pictures to be seen on Twitter.
I appreciate you Samsung pic.twitter.com/H5s9lUNMbx

- Brownlee Brands (@MKBHD) 9 August 2018
Recommendations for you