Samsung Galaxy Note 9: Here you can see the unpacked event in the live stream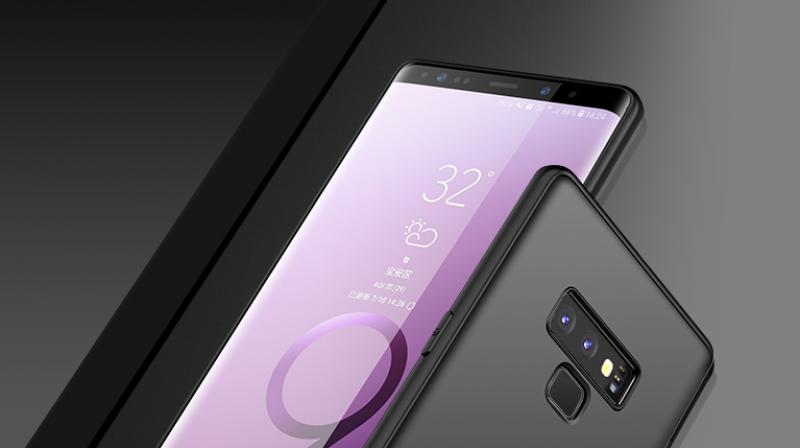 (Post picture: © 2018 deccanchronicle)
Samsung's Galaxy Note 9 will be unveiled on August 17 at 9 p.m. at the Barclays Center in New York. There is also a press event in Berlin. You can follow the event live here.
Samsung will unveil the Galaxy Note 9 tonight. In an exclusive event in New York, the new flagship will be shown via live streams on various platforms around the world. After the performance you will of course find all the details about the Note 9 here shortly TechnikNews. In addition to the smartphone, it may even have a smart speaker, comparable to Google Home or Echo with Alexa from Amazon. We may also see a new smartwatch that Galaxy Watch, not only at the IFA but here already.
Live streams in multiple locations
On Unpacked website from Samsung is already indicated that you are streaming a live on Youtube channel the company will find. In addition, there should be live broadcasts of the event on the Samsung Facebook page and on the Twitter event page give. Of course, you can also find important contributions to the presentation under the hashtag # Unpacked2018. In the past few weeks, Samsung had already published a few advertising clips for the Note 9 - and kidding Apple in the process.
You can find the YouTube livestream embedded here:
Current rumors about the Galaxy Note 9
The Note 9 gets almost like that Notes 8 look out. The display is very likely 6,4 inches, is based on AMOLED and has a WQHD + resolution. The possibly built-in Exynos 9810 could be supported by 6GB RAM and 128GB storage.
The battery is assumed to be 4000mAh. The lenses of the vertically installed dual camera both have a fairly reliable resolution of 12MP - at f / 1.5 to f / 2.4 (variable apertures) and f / 2.4. The S-Pen will almost certainly establish the connection via Bluetooth this time and the entire focus of the smartphone could generally be on gaming. The entry-level configuration should cost 999 €. We have more rumors summarized in this article.
After the performance appears TechnikNews an article with all novelties and details.
Recommendations for you