>> Test the latest technology and much more: apply to us! <
Samsung Galaxy Note 9: Update to Android 10 now available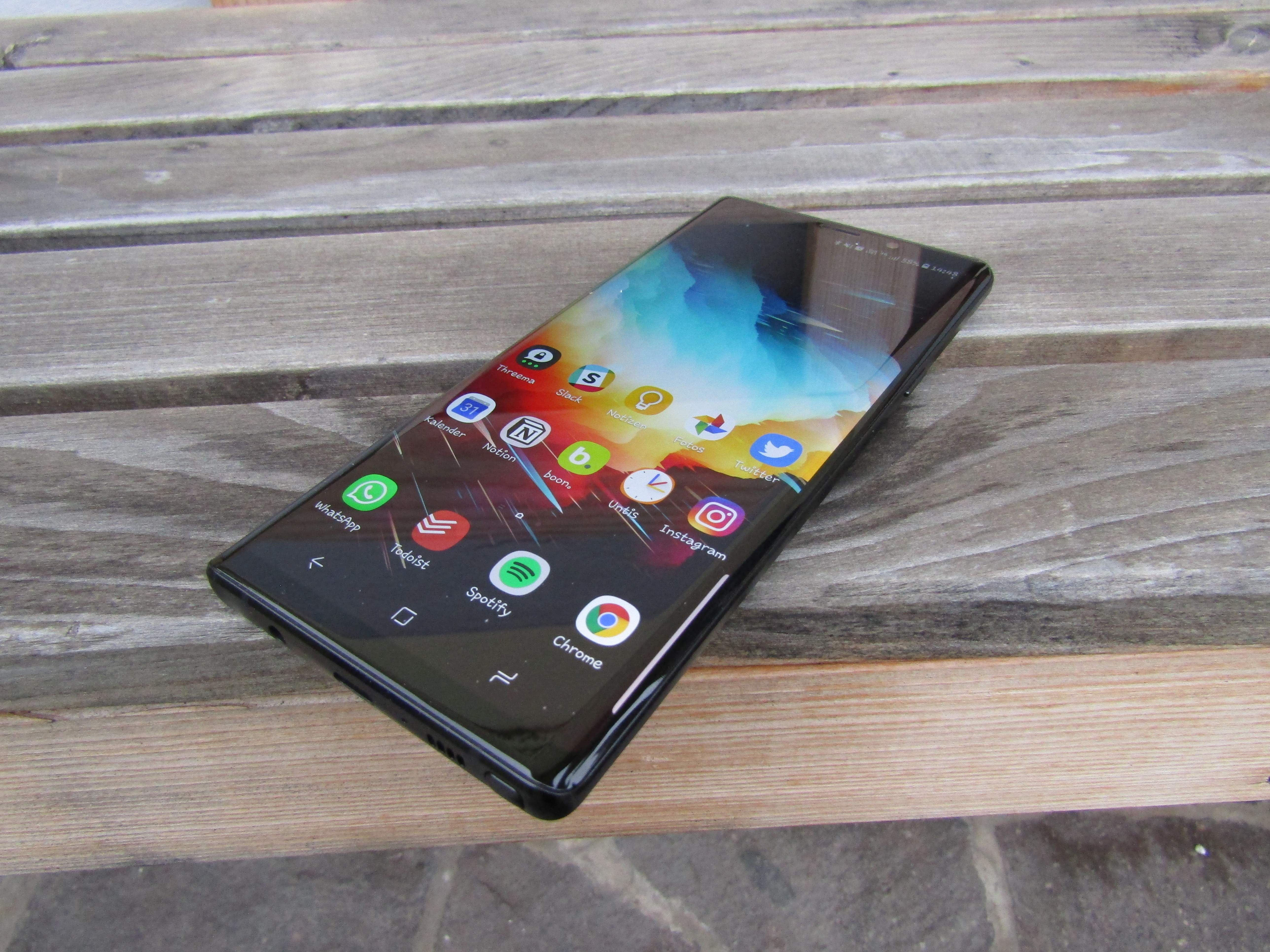 (Post picture: © 2018 TechnikNews)
The update is currently rolling to Android 10 for the Samsung Galaxy Note 9 the end. Users in Germany and Austria should find it shortly on their own device - but it could take a few weeks as usual.
With the latest version of Android, Samsung seems to have gotten faster at distributing updates. In the long update list, it is now the turn of the Galaxy Note 9, which is now receiving the update. If you follow that Samsung update plan, the aim is to have all supported devices updated to the latest version by September 2020. The update takes around 1,9 GB - it is downloaded as usual in the system settings.
These are the innovations
The update brings the One UI to version 2 and the security patch level of the Samsung Galaxy Note 9 to December 2019. In addition, Android 10 is of course installed. These are the changes (according to the Samsung changelog):
General:

Numerous security improvements.
Optimizations for foldable smartphones.
Optimizations for 5G smartphones and the WLAN security standard WPA3.

Dark mode:

Android 10 will include a dark mode that can be used system-wide. With this setting (also known as dark mode), the background of apps is displayed in black and the text is then displayed in white. This can be easy on the eyes and reduce the consumption of the battery.

Share passwords:

The password for a WiFi network can now be shared with others very easily and quickly. A QR code containing the password is generated in the corresponding settings. If this code is scanned by another device, it can then log into the WiFi network.

Customize design:

Symbols, symbol colors, fonts can be customized even more individually. In addition, there will be new wallpapers for your smartphone.

File manager 2.0:

The standard file manager app for Android 10 is being optimized, making it easier, for example, to search the smartphone for specific content, images or videos.

Access rights apps:

Android 10 will offer more options to manage and control the access rights of installed apps.

Voice recognition:

Little by little, Android 10 will receive optimized offline speech recognition via updates.

Child / youth protection:

The control functions for the use of apps in relation to child and youth protection have been improved.

emoji:

Android 10 is said to contain 230 new emojis, 53 of which are gender-neutral.

Gesture control:

Tablets and smartphones with Android 10 are to receive a new gesture control, among other things for calling up the home screen via a corresponding gesture bar.

Desktop mode, native:

All smartphones with Android 10 can be operated with the new desktop mode on corresponding monitors.

With the release of Android 10, we are also releasing the latest version of our Galaxy smartphone user interface, the Samsung One UI 2, with many practical features and optimizations.
Recommendations for you