>> Test the latest technology and much more: apply to us! <
Samsung Galaxy Z Flip4 is here: All information and first hands-on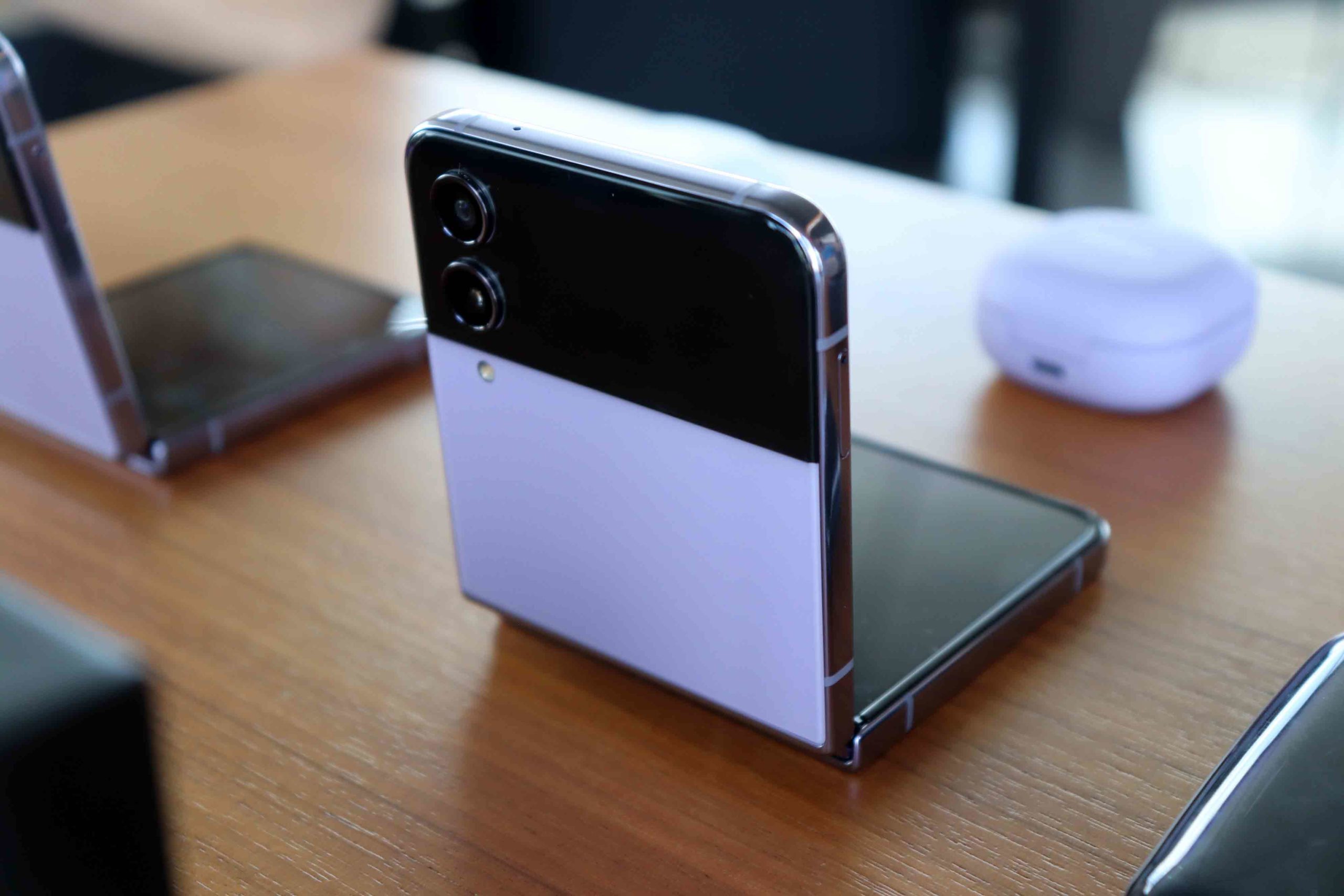 (Post picture: © 2022 TechnikNews)
Samsung's Flip series is entering the next round with the Samsung Galaxy Z Flip4. Here we explain what you can expect from the smartphone.
Parallel to the Galaxy Fold, Samsung introduced the Flip series a few years ago. While you still open and close the fold like a book, you fold the flip row like an old clamshell phone. In addition, the outer display of the flip is smaller, it is only used to display compact information. What is new here, however, is that you can respond to messages with voice.
The main display of the Flip4 measures 6,7 inches diagonally, is based on Dynamic AMOLED and has a resolution of 2640×1080 pixels. The refresh rate is 120 Hertz.
Samsung installed the Snapdragon 8+, an octa-coreProprocessor, which was manufactured using the four-nanometer process. You can choose between 128 gigabytes, 256 gigabytes and 512 gigabytes of internal memory. The RAM is eight gigabytes in all configurations. The 3700 mAh battery can be charged in 30 minutes to 50 Probe charged cent. Alternatively, there is Fast Wireless Charging 2.0.
The camera system on the back consists of two sensors. One is an ultra wide-angle camera with 12 megapixels, f/2.2 and a field of view of 123 degrees. The other is a conventional wide-angle camera with dual-pixel autofocus, optical image stabilization and an 83-degree field of view.
Samsung Galaxy Z Flip4: First hands-on
Today we already had the opportunity to briefly hold the smartphone in our hands. Visually, nothing has changed compared to the predecessor, the device still feels very good in the hand. You don't notice the slight increase in weight from 183 grams to 187 grams. Another will be a test here TechnikNews demonstrate.
Samsung Galaxy Z Flip4 Pricing and Availability
You can buy the Samsung Galaxy Z Flip26.08.2022 from August 4th, 1099, pre-orders start today. The starting price is XNUMX euros.
Recommendations for you