>> Test the latest technology and much more: apply to us! <
Samsung showed these TVs at CES 2022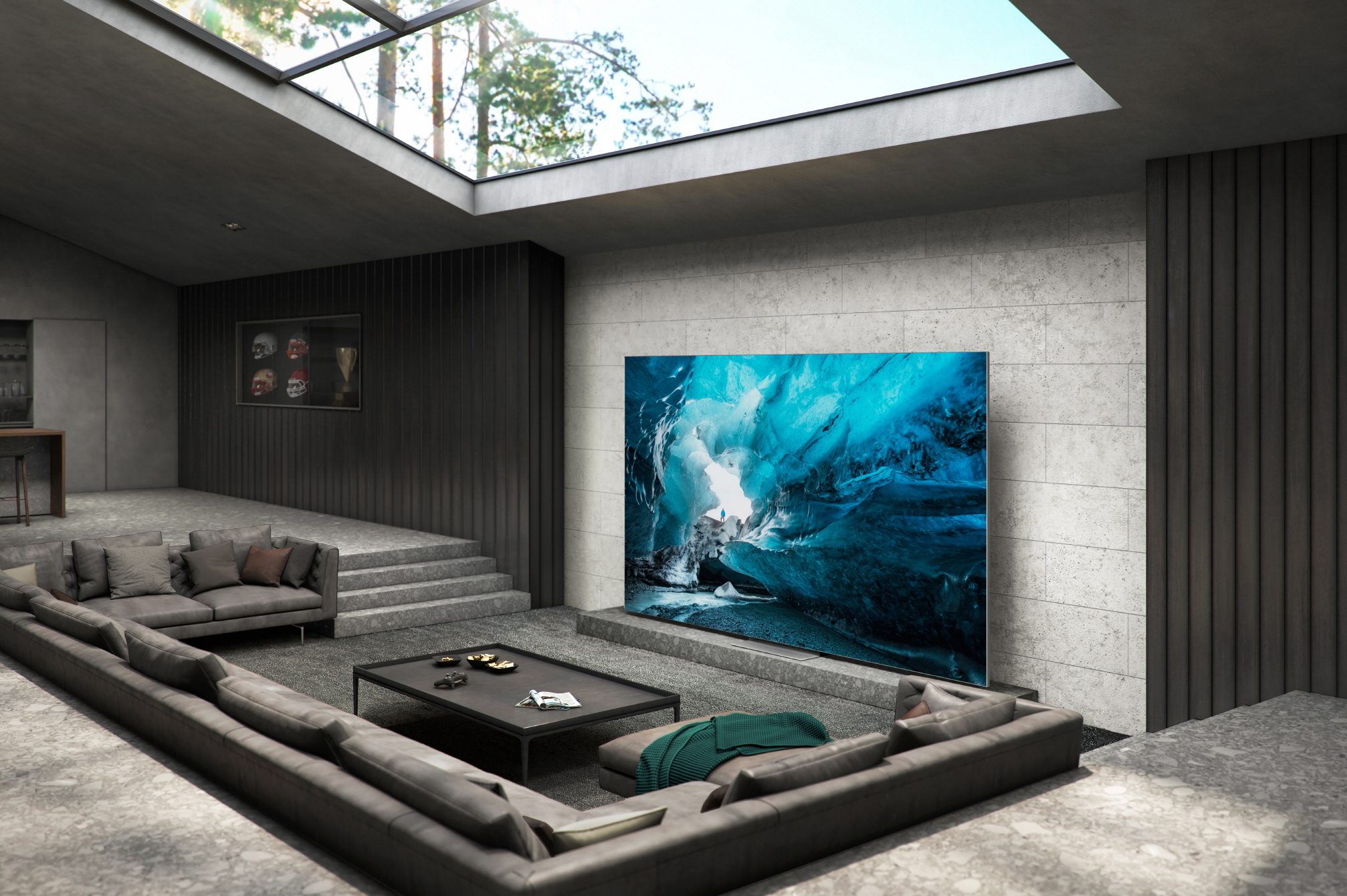 (Post picture: © 2022 Samsung)
CES 2022 is currently taking place and Samsung is represented there with some televisions. We'll tell you exactly what these are here.
Samsung presented new and further developed TV sets in three categories. All of them come with improvements in picture and sound quality. But some smart features, such as multitasking with the Neo QLEDs, have also been added. The manufacturer also introduced the so-called Smart Hub. Let's take a closer look at the whole thing.
Smart Hub
The Smart Hub is a new place to share and consume content with others. There is also a separate area for calibrating the image reproduction.
Part of the Smart Hub is the Gaming Hub. This provides quick access to games from game streaming services. At the start, GeForce Now from NVIDIA, Stadia from Google and Utomik are directly integrated. More are to follow over time.
"Watch Together" allows you to watch films or series together via video chat. Apple introduced a similar feature, SharePlay, last year.
Last but not least, the Smart Hub also includes its own platform for NFTs. There you can find, buy and negotiate digital works of art.
MICROLED
The MICRO LED from Samsung particularly scores with its display. 25 million small LEDs ensure a bright and colorful picture. The color spaces DCI and Adobe RGB become 100 Prozent covered, HDR is also supported. Samsung offers the MICRO LED in three different sizes: 89 inches, 101 inches and 110 inches. The TV comes with Dolby Atmos for thrilling sound in films and series.
NeoQLED
The Neo QLED received the new Neo Quantum Processor, which is used to improve the image quality. For example, it is responsible for adjusting the brightness of the built-in mini LEDs or for a more lifelike display of shapes on the screen. If desired, the brightness can also be controlled with the EyeComfort mode. A brightness sensor has been integrated to enable this feature.
The new speakers are also exciting. Object Tracking Sound directs sounds to move with objects on the screen. This year there is also the fact that speakers that fire upwards were also installed. Dolby Atmos is also on board.
Lifestyle TVs
As is well known, Samsung also has some lifestyle TVs on offer, including The Frame. This and two other models have been revised for CES 2022.
The Frame should now look even more like a painting thanks to a new display glass. This is matt, which should prevent reflections. In addition, this type of display is less likely to attract fingerprints. The sizes available range from 32 inches to 85 inches.
The Serif's display was already matte, and so is the case. Furthermore, this TV is now also available with 65 inches, so the size options now go from 43 inches to 65 inches.
The Sero allows content to be viewed in a vertical and horizontal orientation. Thanks to "Multi View" it is now also possible to view the image from several inputs or apps, such as a browser, at the same time.
Recommendations for you