Sennheiser MOMENTUM True Wireless 3 introduced: Improved in the right places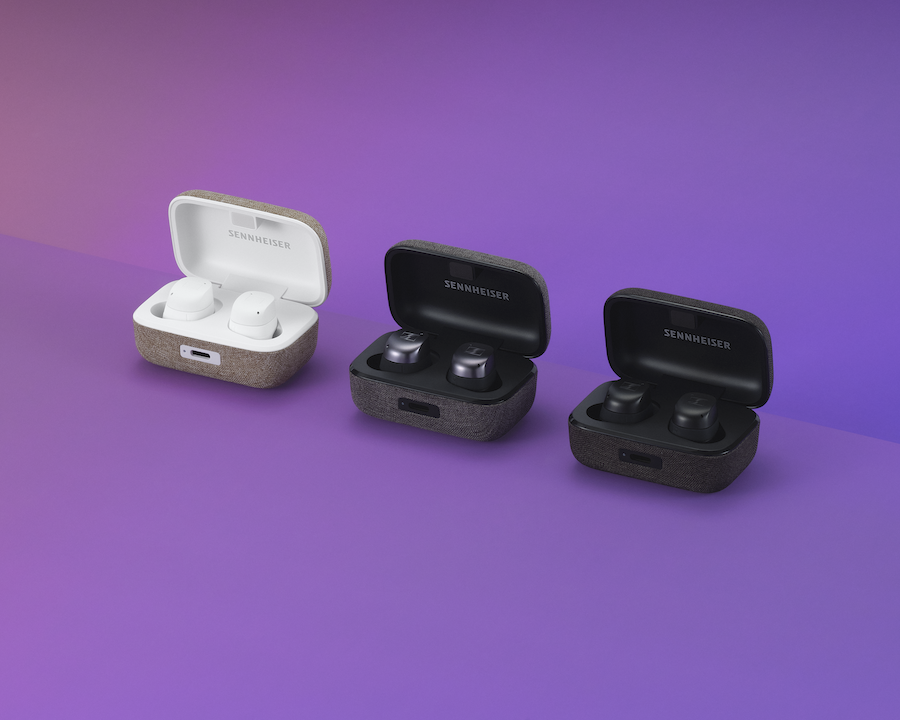 (Post picture: © 2022 Sennheiser)
Even though I liked the models in Sennheiser's MOMENTUM True Wireless series, there were always a few points of criticism. This should have been eradicated with the Sennheiser MOMENTUM True Wireless 3.
The first improvements are already included in the scope of delivery, more precisely with the USB-C charging cable. While this was estimated to be no longer than 10 centimeters in the last generation, it is now around three to four times as long. In addition to the silicone tips, silicone rings are now also included, which come around the housing in order to be able to influence the fit in the ear canal.
A little more compact again
The housing of the in-ears has become a little more compact compared to its predecessor. It no longer protrudes so conspicuously from the ear, and it no longer presses as quickly after the first tests. In addition, the in-ears are certified with IPX4 against the ingress of water and dust. When it comes to colors, you have the choice between black, white and graphite.
According to Sennheiser, the built-in driver with seven millimeters promises an overwhelming stereo sound with powerful bass, natural mids and detailed highs. With the revised Smart Control app, you also have the option of using a guided Process a personalized soundproto make files. In addition, there is adaptive noise cancellation, which can adjust its intensity based on the ambient noise. If you then want to hear the surroundings loud and clear, there is the well-known transparency mode.
According to the manufacturer, the battery life is 28 hours in total, so you should be able to listen to music for seven hours at a time. What is new is that the case supports wireless charging.
Sennheiser MOMENTUM True Wireless 3 Pricing and Availability
Pre-orders for the Sennheiser MOMENTUM True Wireless 3 are now open. They will be available from May 10th for an RRP of EUR 249,90.
Recommendations for you