>> Test the latest technology and much more: apply to us! <
Sonos Era 100 presented: successor to the Sonos One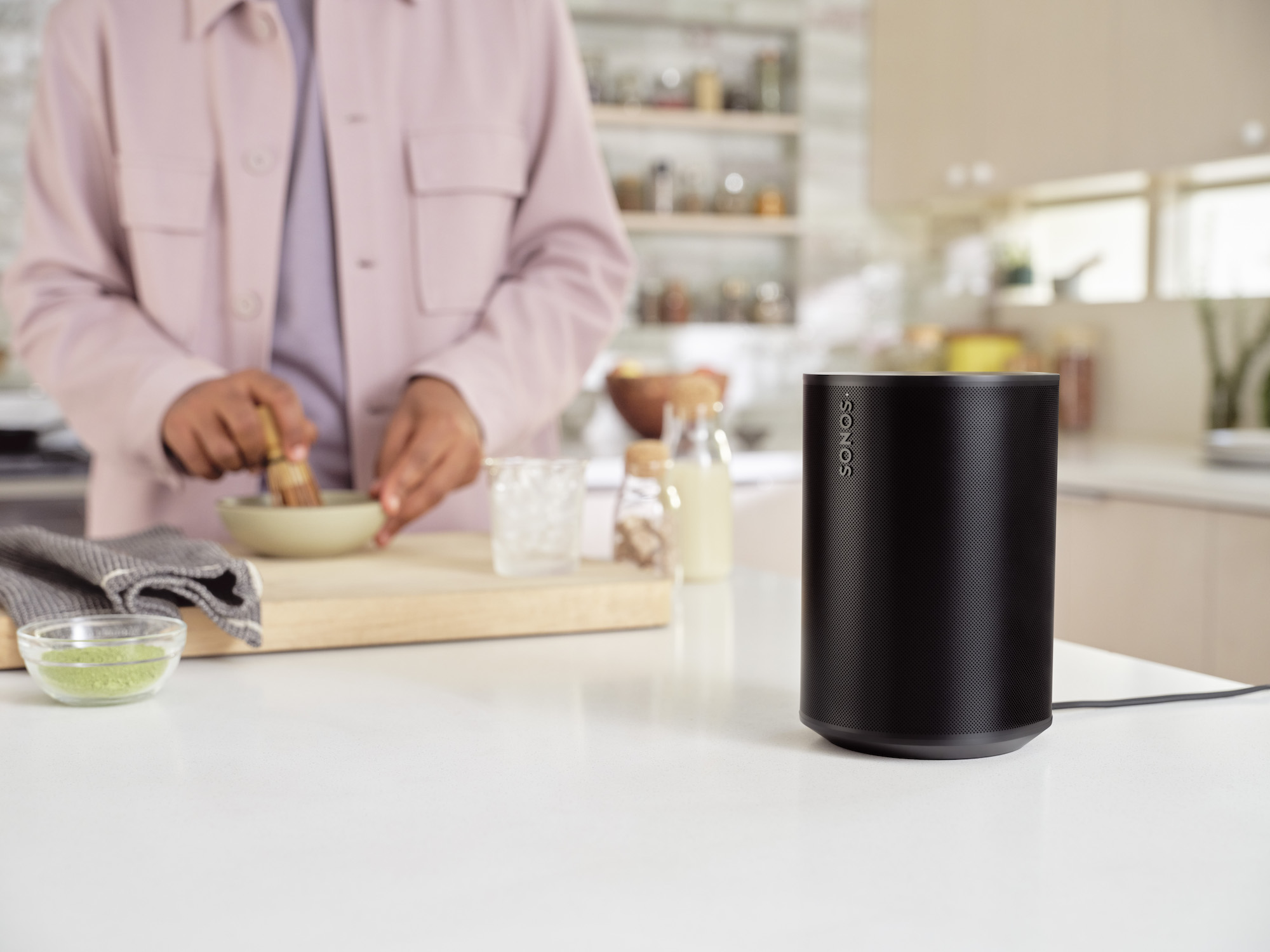 (Post image: © 2023 Sonos)
Next to the It was 300 Sonos also introduced the Sonos Era 100. Here you get all information about this.
While the Era 300 is the absolute high-end model, the Sonos Era 100 is the successor to the Sonos One, the entry-levelProduct. Thanks to the dual tweeter architecture and the 25 Procent larger midrange driver, it is said to deliver a more powerful sound than its predecessor. There are also three amplifiers and several microphones, which can be completely cut off from the power supply, just like with the Era 300. Also, an equalizer and Trueplay, which is now available to Android users proable to fit on board.
When it comes to connection options, you have the choice between WLAN, Bluetooth and a wired connection. Here, too, the line-in adapter sold separately by Sonos is required.
The look changed a bit compared to the Sonos One. The case is now round and on the top you get the same new volume control as on the Era 300.
Sonos Era 100 Pricing and Availability
The market launch of the Era 100 is on March 28th. It costs 279 euros.
Recommendations for you