>> Test the latest technology and much more: apply to us! <
Sonos Move, Sonos One SL and Sonos Port presented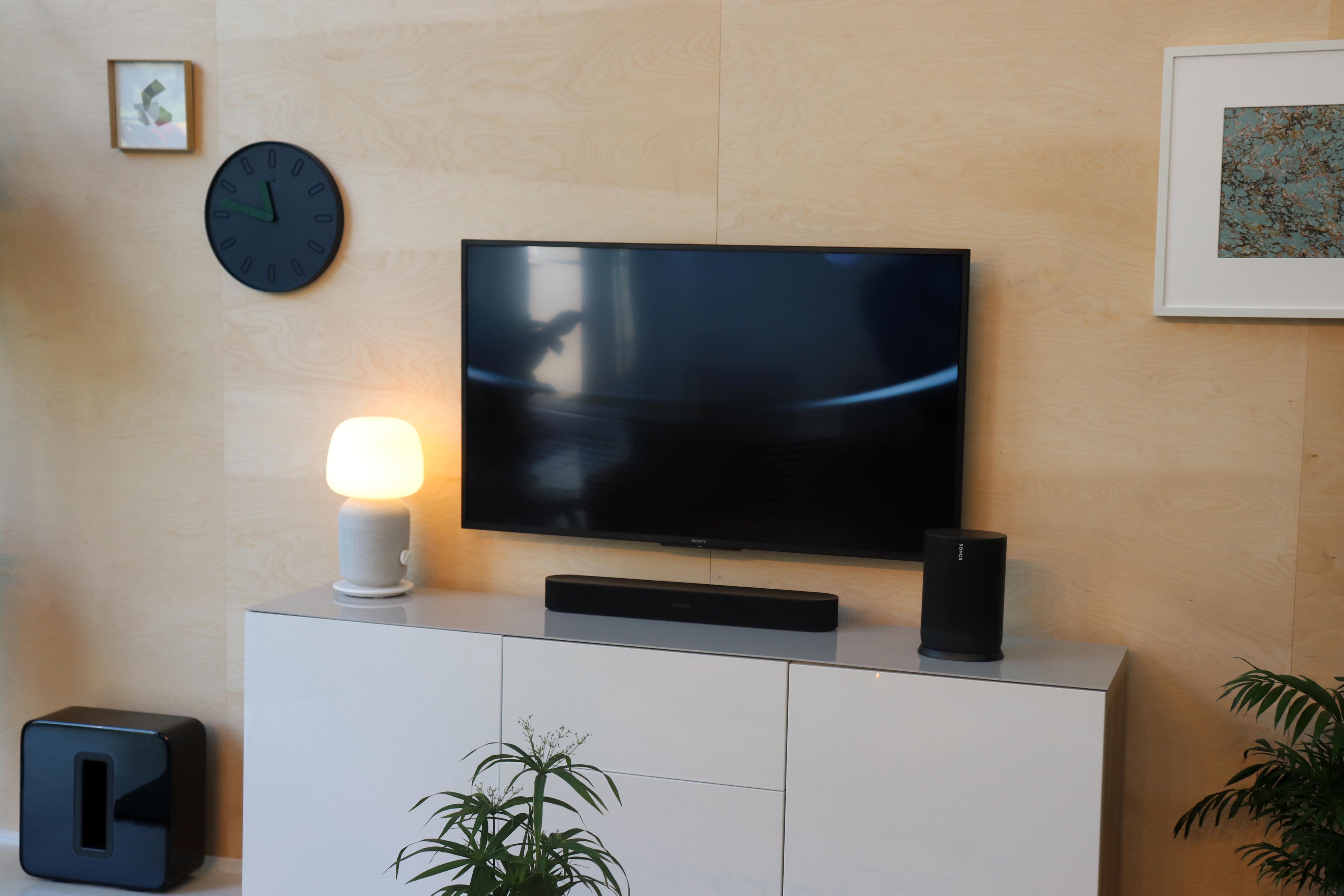 (Post picture: © 2019 TechnikNews)
Sonos used IFA 2019 in Berlin to present three new devices. There is the portable Sonos Move, the Sonos One SL without microphones and the Sonos Port. The three new devices at a glance.
We followed the Sonos launch for you at IFA 2019 in Berlin - but not directly at IFA: Sonos invited you to an event outside the exhibition grounds and presented two new speakers and another device. In this article we present the three innovations in more detail.
Sonos Move
Technical data at a glance:
Dimensions (H x W x D): 240 x 160 x 126 mm
Weight: 3 kg including battery
IP certification: IP56 (dust, strong water jets)
WLAN: 802.11 b / g / n, 2 GHz and 5 GHz
Bluetooth: Version 4.2, supports AVRCP
Connectivity: Alexa, Google Assistant, AirPlay 2
Usage area: -10 ° C to 55 ° C
Colors: black
Price: 399 euros (RRP)
The rumor mill prodelte - again and again it was about a portable Bluetooth speaker from Sonos. Now the rumor has come true: the Sonos Move actually has this speaker. In general, Sonos has emphasized that they also want to "get out of the house" and probably have more plans in this area. You can probably expect more outdoor speakers from Sonos in the future. But now to the Sonos Move itself.
This can be used in your own four walls as well as in the garden, beach, lake and other areas. As standard there is a "dock" in which the Sonos Move charges - if the battery is then fully charged, you can enjoy up to 10 hours of music - in standby mode even up to 5 days. You can easily lift the speaker out and put it back in the dock for charging. This is included in the scope of delivery as standard. On the go, you can also charge the Sonos Move via the USB-C port on the back of the speaker. Incidentally, the battery can be replaced by the user himself and should provide good service for around three years with normal use.
Can be used anywhere with IP certification
An IP56 certification also protects the speaker from dust and water – it should also be able to withstand falling to the ground from a height of 70 cm. Appropriate ground provided, of course (no hard stone, asphalt), but not on a meadow Proproblem The special feature of the "standard" Bluetooth speaker is said to be Auto TruePlay, which can automatically adjust the sound to the environment using the integrated microphones. Thus, the speaker should sound optimal in any environment.
Otherwise, the Sonos Move comes with the from Sonos One known features. Alexa, Google Assistant, over 100 streaming services in the app, control in the Sonos app, via voice, AirPlay 2 or directly in the apps of music services such as Spotify or Deezer.
The Sonos Move is out today on the Sonos website can be pre-ordered and will be available globally from September 24th at a price of 399 euros (RRP).
Sonos One SL
Technical data at a glance:
Dimensions (H x W x D): 161,45 x 119,7 x 119,7 mm
Weight: 1,85 kg
WLAN: 802.11b / g / n router in 2,4 GHz
Bluetooth: Version 4.2, supports AVRCP
Connectivity: Alexa, Google Assistant, AirPlay 2
Colors: black
Price: 199 euros (RRP)
There is not so much news to report about the Sonos One SL - it is exactly the Sonos One only without microphones. This will be cheaper than the Sonos One and, without its microphones, also offers more privacy for the user. So there are the features of the Sonos One, such as stereo pairs, WiFi, TruePlay, AirPlay 2 and all possible streaming services, of course, also here.
In the long term, the Sonos One SL should replace the current Sonos PLAY series - with the model without microphones, they wanted to offer a good successor to it. If you don't need a language assistant like Alexa or Google Assistant, you can also save money here.
The Sonos One SL will be available on September 12th at a price of 199 euros (RRP) - also in this country.
Sonos port
Technical data at a glance:
Dimensions (H x W x D): 41 mm x 138 mm x 138 mm
Weight: 0,472 kg
WLAN: 802.11b / g / n router in 2,4 GHz
Bluetooth: Version 4.2, supports AVRCP
Connectivity: Alexa, Google Assistant, AirPlay 2
Ethernet port: 10/100 Mbit / s Ethernet ports
Colors: matt black
Price: 449 euros (RRP)
The Sonos Port will replace the Sonos Connect. This makes it possible to make analog devices more digital. So you can play content from Spotify, AirPlay 2 or Bluetooth on an old receiver. It is of course also possible to play various Internet radios via the Sonos app. A CD player or turntable can also simply be connected to the line-in input and thus also use this device as a source in the Sonos system and play it back on other devices.
If you have connected devices, they are even switched on automatically by a 12 V trigger when you switch to playback mode in the Sonos app. You can also control your analog device with the Alexa and Google Assistant - but you need a Sonos One and Sonos Beam - the Sonos port itself has no microphones.
From September 12th, the Sonos Port will be available in "limited quantities" at a price of 499 euros (RRP).
Recommendations for you