Sony shows creative tools, camera drone Airpeak, BRAVIA XR televisions and more at CES 2021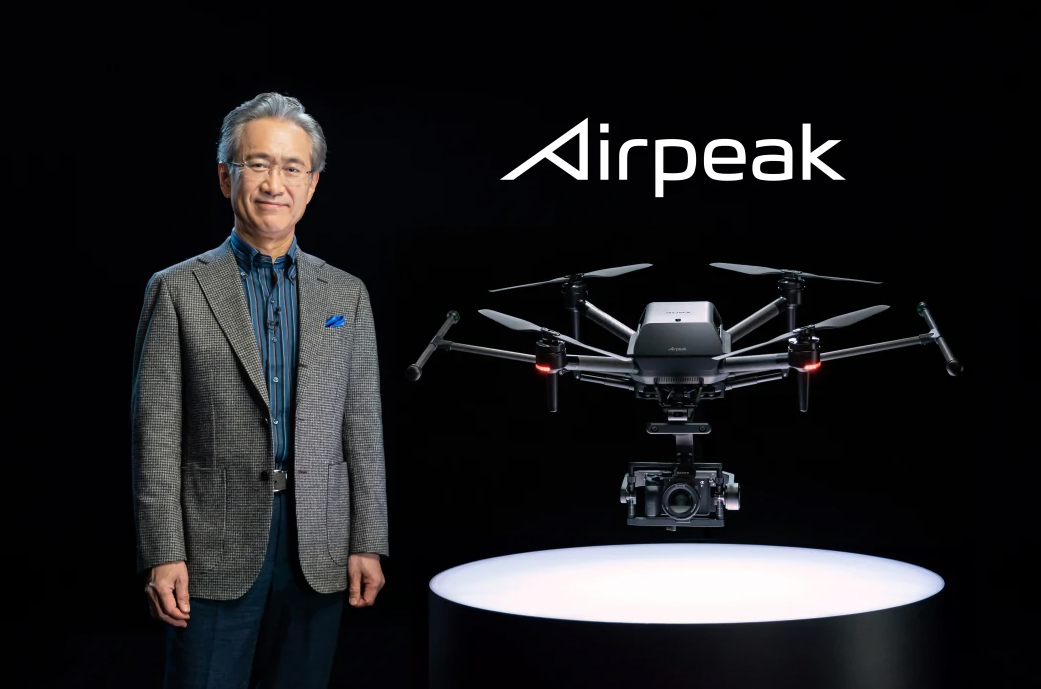 (Post picture: © 2021 Sony)
Last night, Sony showed a few new products at CES 2021 in quick succession. For example, there is a new drone for creative people and new televisions for enthusiasts. In addition, details were presented on VISION-S, the prototype vehicle from Sony with which it wants to contribute to the evolution of mobility.
Sony has also moved into the digital context CES 2021 knew how to present. The keynote from Sony took place quite late last night - more precisely at 23:00 p.m. our time. All Dates and events for CES 2021 By the way, you can find it in our overview. However, since the keynote went through pretty quickly, it was impossible to follow closely. We are therefore summarizing the whole event again.
New music tools for creatives and producers
The event yesterday, Sony aimed more at the creative target group than directly at the private user. New tools have been introduced, such as 360 degree audio music production tools. A tool for creating 360 Reality Audio compatible music that realizes a spatial sound field. It enables musicians and artists to play their music in a 360 ° field while using the existing production platforms.
With the new tool for virtual production with volumetric real-world recording, sets and locations for film / TV production are recorded as volumetric 3D point cloud data. They are then processed, rendered and displayed as a background image on a Crystal LED display for virtual production in real time using the "Atom View" software from Sony Innovation Studios.
Now one shows by means of artist #MadisonBeer, like virtual, realistic audio from #Sony works. You see a virtual concert hall. #CES2021 #THESE pic.twitter.com/Mml3gnvZES

— TechnikNewsNET # CES2021 (@TechnikNewsnet) -
They also worked with Epic Records artist Madison Beer with Sony Music Entertainment (SMEI) and Verizon to create a new concert experience. They have been transformed into a virtual, realistic avatar and all the sounds in the hall have been artificially reproduced. She performed an excerpt from her latest song in a virtual replica in the Sony Hall.
Airpeak - a drone with a SLR camera mount
This is the new one #Sony #Airpeak-Drones with image stabilization or gimbal. #CES2021 #THESE pic.twitter.com/yocqhHdXsx

— TechnikNewsNET # CES2021 (@TechnikNewsnet) -
At the fair, the Airpeak was presented, a new generation of drones on which a reflex camera is mounted. Of course, a Sony Alpha camera is used here. This is stabilized in the holder like in a gimbal and enables creative people to film smoothly and smoothly. Airpeak is supposed to inspire video producers to come up with creative ideas. With this initiative, Sony wants to contribute to the development of drones and gain an even more foothold in this market in the future.
For even better video production on the smartphone, too, the Xperia 5 II, the 5G-capable smartphone from the flagship series, has the Photography Pro and Cinematography Pro functions "powered by CineAlta". With these tools, the user can also set parameters and color settings on the smartphone, just like on full-frame cameras.
3D display and crystal LED display for creative people
With the spatial reality display, a display was shown that depicts objects in three dimensions and makes them appear as if they were real. In this way, creatives can present product designs, color or shape variations, and demonstrate to the viewer exactly what they are imagining. They should also be suitable for displays or three-dimensional signs in shops. It enables the viewer to experience the depth, structure and overall appearance of an object as if they really had it in front of them.
The new Crystal LED displays are equipped with the powerful image processor "X1 for Crystal LED". This processor is also used in Sony BRAVIA televisions. Pictures should look even more breathtaking and even more extremely realistic. Because of this, the new LED displays are perfect for halls or lobbies.
BRAVIA XR television
New #SonyBraviaXR- TVs in real fast-forward are currently being shown: #CES2021 #THESE #Sony pic.twitter.com/rRXLAbTqKX

— TechnikNewsNET # CES2021 (@TechnikNewsnet) -
We come to the most exciting product for private customers - the new BRAVIA XR televisions. The new BRAVIA XR is equipped with the new "XR" processor from Sony, which should score with artificial intelligence. The processor recognizes the points in the image that a viewer is focusing on and comprehensively analyzes numerous aspects of the image quality in order to generate more realistic images that are more closely related to human perception. In addition, the sound is upscaled to 5.1.2 channel sound to envelop the viewer in surround sound.
Details on the VISION-S prototype vehicle
The work on the VISION-S, the prototype vehicle with which Sony wants to contribute to the evolution of mobility, has reached the next phase. The developments in the areas of security, entertainment and adaptability will continue to be driven forward. In December 2020, tests for technical assessment began on the public streets of Graz, Austria. A video shows the first details about the entertainment system, 5G functions and a first test drive.
But there is still no further details. Especially on the point of whether Sony really wants to implement its own electric car or just provide the technology.
Recommendations for you