Sony WI-1000XM2 hands-on at IFA 2019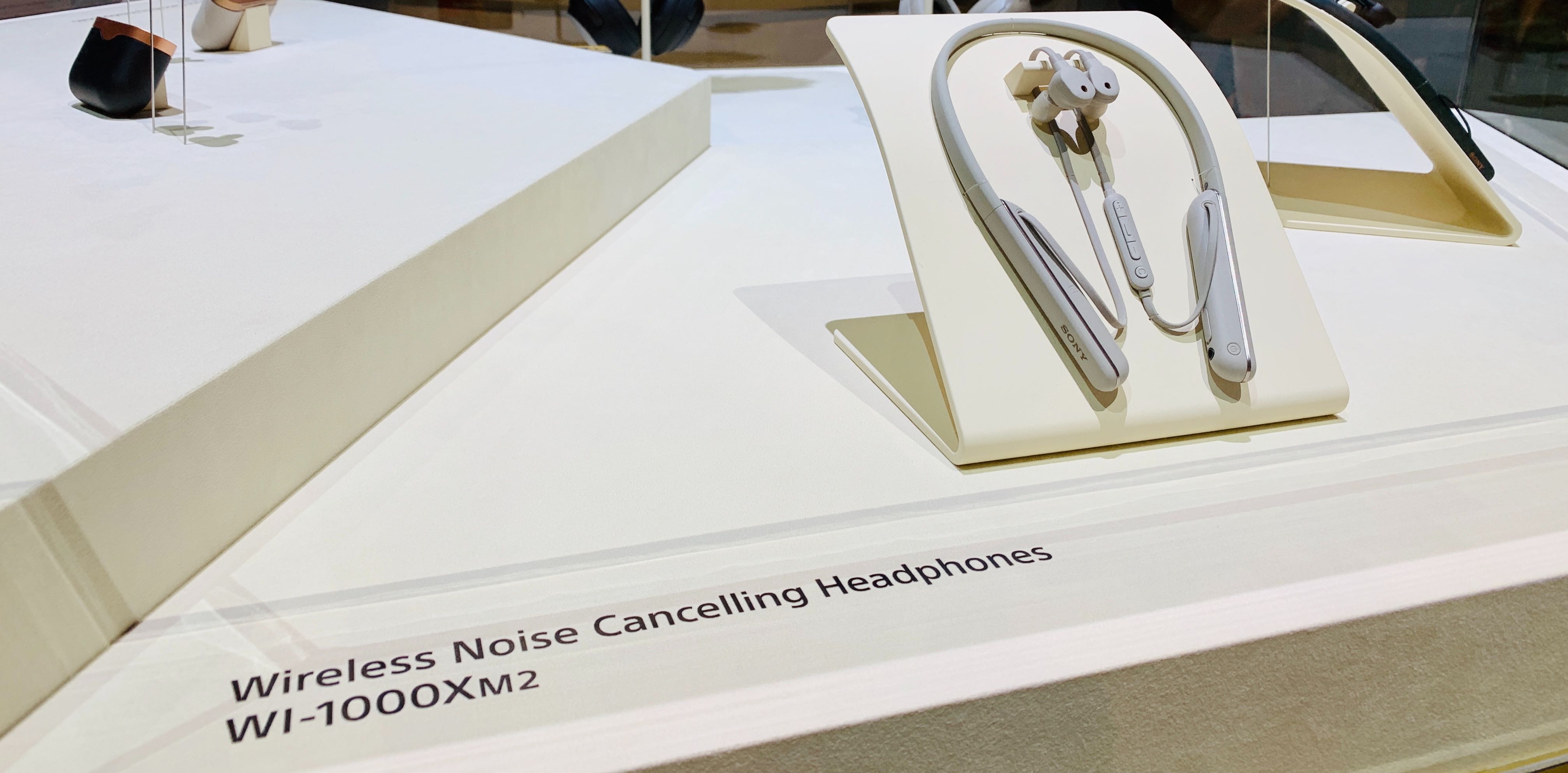 (Post picture: © 2019 TechnikNews)
Today Sony is introducing the Sony WI-1000XM2 with active noise cancellation at the IFA. These are new in-ears with ANC.
Visually simple but high quality
They look simple but are haptically high-quality. The top of the headphones are covered with soft plastic and look like a single piece. The neck band can be adjusted flexibly.
Technically up to date
The WI-1000XM2 have also been brought up to date technically. NFC and Bluetooth connect your device to the headset. The 3,5 mm jack connection is also desirable. These are charged with USB-C.
The ANC is powered by the new QN1 chip, which converts audio signals into 32-bit. With this chip, Sony guarantees high-quality audio sound. Signals are processed by a digital-to-analog converter and contain a dynamic 9 mm driver and a balanced armature driver. This promises better music reproduction through the Digital Sound Enhancement Engine HX.
Can be carried as light as a feather
The WI-1000XM2 are barely noticeable around the neck, which makes them easy to carry.
The headphones do not dangle around, but are held in place by a magnet on each side. The earplugs ensure a perfect sound experience thanks to their firm hold in the ear.
Smart and easy to use
Sony promises a battery life of up to ten hours. If the WI-1000XM2 goes empty faster, you can play another 10 minutes of music in just 80 minutes.
Amazon's Alexa and the Google Assistant support you in your interactions. These voice assistants provide you with information, play music, remind you of appointments and make telephone connections. You can also use the Sony Headphones Connect app to adjust the sound according to your personal preferences. You can find the app in the App Store as well as in the Google Play Store.
Prices and availability
The Sony WI-1000XM2 will hit stores from January 2020 and cost around € 330. They will be available on the market in black and silver.
Recommendations for you