Soundboks introduces the Soundboks Go and Soundboks Direct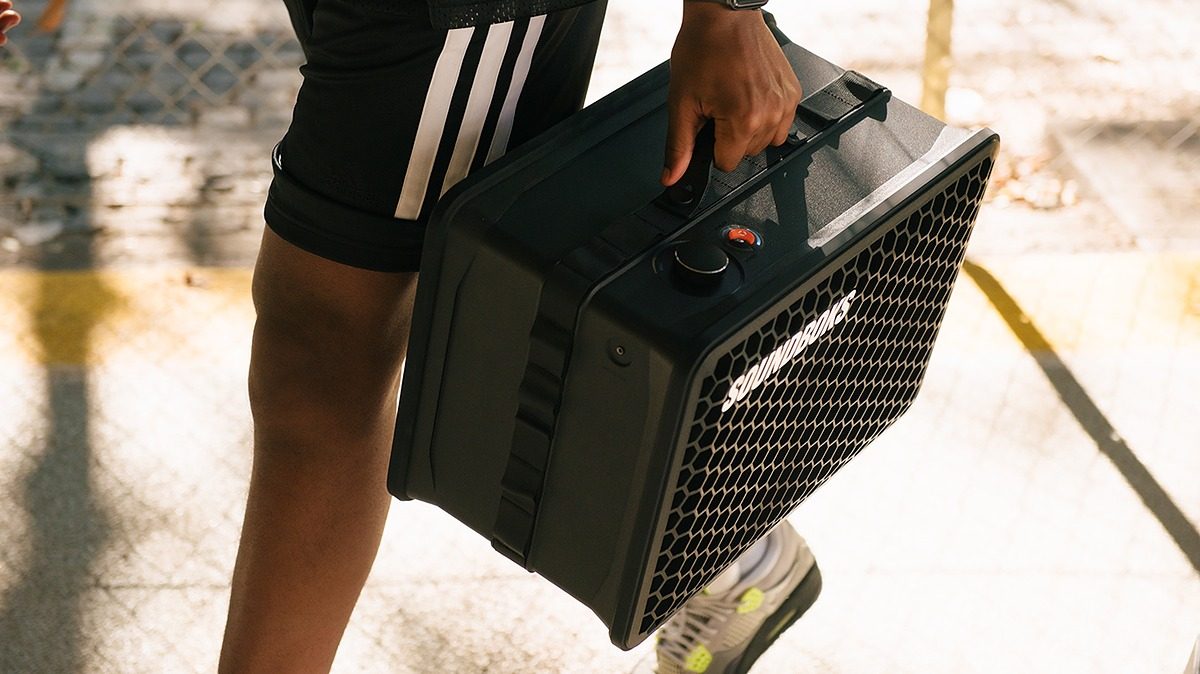 (Post picture: © 2022 Soundboks)
After the Soundboks Gen 3 in 2019, the Danes are introducing a new loudspeaker: the Soundboks Go. We have all the information ready. 
The Soundboks Go is the company's first portable loudspeaker, unlike the previous "performance boxes". Nevertheless, it is not the lightest at 9,2 kg, but it should be easy to carry with the handle/shoulder strap on the upper side. Despite this, the manufacturer promises "concert quality" thanks to 2 × 72 watt speakers, which are divided into a 1" silk dome tweeter and a 1 × 10" woofer. Devices can be connected via Bluetooth 5.0 or 3,5 mm jack.
It is also possible to connect several loudspeakers to generate stereo sound or sound in several rooms (up to 5 sound boxes via "TeamUp" function). Inside is a 99,84Wh battery, which can be fully recharged in 3,5 hours. This can also be exchanged (also with those of the Soundboks Gen 3) and then ensures 10 hours of running time at full volume, by reducing the volume the Soundboks Go should be able to last up to 40 hours. The housing is made of ABS and polycarbonate, which is why the box is also certified according to the IP65 standard against dust and water. On the box itself there is a volume control, a pairing mode for Bluetooth or TeamUp and an on/off button.
The Soundboks and the Soundboks Gen 3 also get an app update, because this has now been noticeably expanded. OTA updates can now be loaded onto the speakers, Bluetooth signals can be blocked, or 5 speakers can be controlled at the same time. From April 2022 there will also be the "Direct" mode, which will only be available in the iOS app so far. Here you can stream on Friday or Saturday evening, then 24 hours on-demand, DJ sets and internet radio stations from all over the world. These vary between hip hop, house, techno, disco and more. This feature is free and only available for Soundboks Go or Gen 3 users.
The Soundboks Go can now be pre-ordered for 699 euros, the optional carrying strap costs 59 euros. The official launch is on April 26.4th.
Recommendations for you