>> Test the latest technology and much more: apply to us! <
Spotify: New partnership with Samsung announced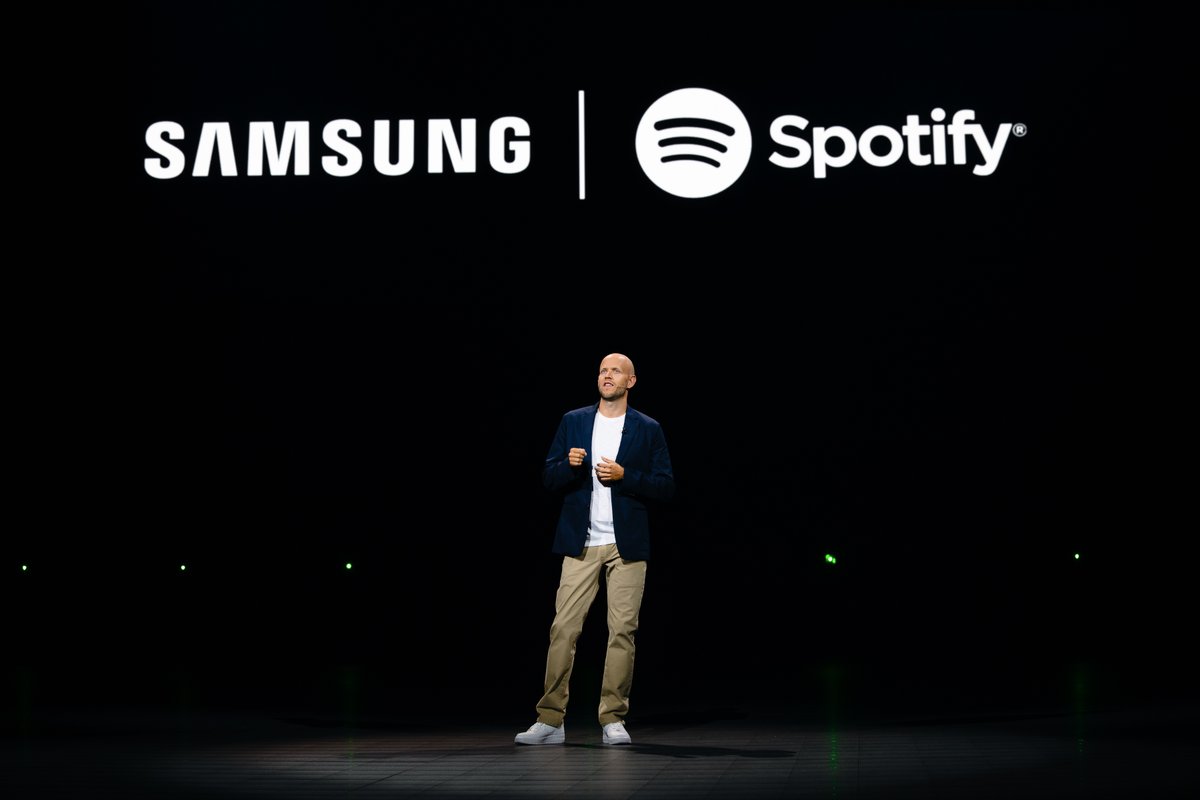 (Post picture: © 2018 Samsung)
The Unpacked event from Samsung, Spotify CEO Daniel Ek made a guest appearance. There he announced a new partnership with Samsung. What that means for the future.
Connection to Spotify directly during setup
The streaming service will soon be available by default on pretty much every Samsung device. As a result, the service will also become part of the institution in the futureproprocess of a new device. In the future, there will then be the option of connecting the Spotify account to that of Samsung. This should save you some time during setup.
Spotify even on the fridge
The partnership with Spotify not only includes a deeper integration of the service with Samsung smartphones. The streaming service should now also be able to communicate better with tablets, smartwatches and family hub devices.
For example, it should be possible to change the output device for playback directly via the lock screen, which you would normally have to do via the app. In addition, Daniel Ek said that you can continue playback on another Samsung device without any problems. An example: on the go, you can hear on your smartphone Galaxy Note 9 Music with Spotify, at home the service opens directly on the smart TV and continues playback there.
This Proproducts will be supported in the future
For users of a Smart TV from Samsung, it will be possible in the future to play music via the SmartThings app from Samsung. In addition, Spotify will soon be playing with Bixby. This allows you to use the presented Galaxy home speakers Play music directly from Spotify with his voice.
Recommendations for you