>> Test the latest technology and much more: apply to us! <
Surface Duo: market launch of the foldable smartphone in summer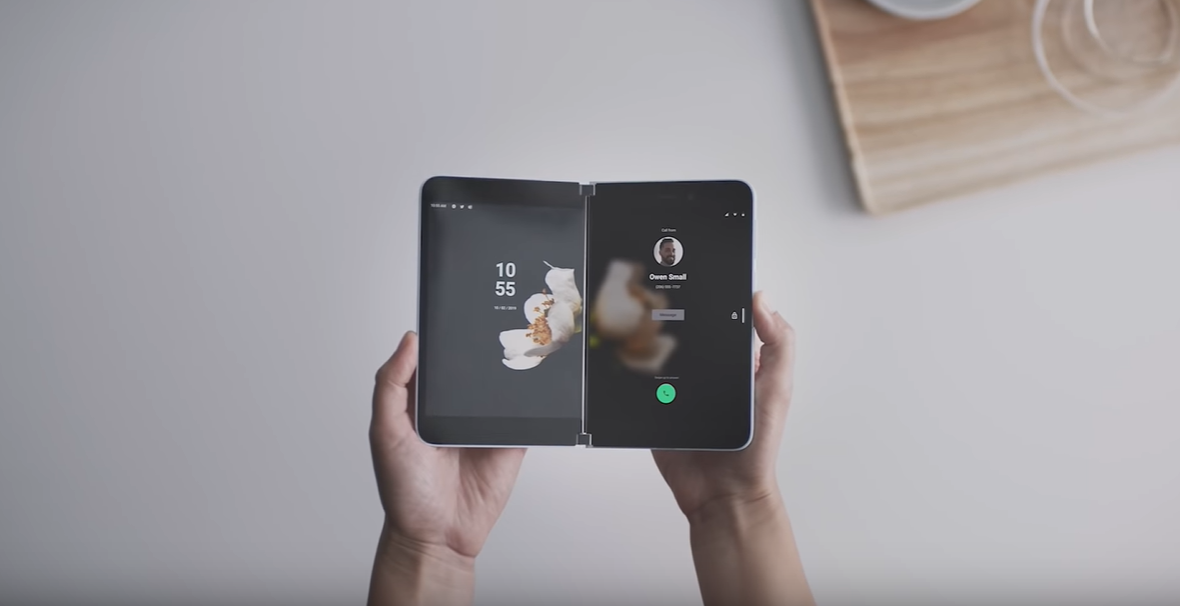 (Post picture: © 2019 Microsoft)
In the autumn Microsoft showed a foldable smartphone with Android - the Surface Duo. The manufacturer could bring this onto the market in the summer.
The special thing about the Surface Duo is that the smartphone has two touchscreens. So that the entire device is not too big to be carried in your pocket, there is a hinge between the two displays, through which both halves can be closed. In comparison: That Galaxy fold from Samsung is also foldable, but here the entire screen can be bent. Microsoft relies on an adapted version of Android for the operating system.
Microsoft internal sources have now revealed that the manufacturer hopes to bring the new smartphone to market in the summer. The group originally announced that the duo would not be available until autumn 2020. The reason: The software and hardware are already pretty much finished, only final adjustments to the behavior of the software are still open.
A possible price is not yet known. I assume that the company will call for at least 1.000 euros for this.
Street: WindowsCentral
Recommendations for you