Surface headphones are coming to Austria and Germany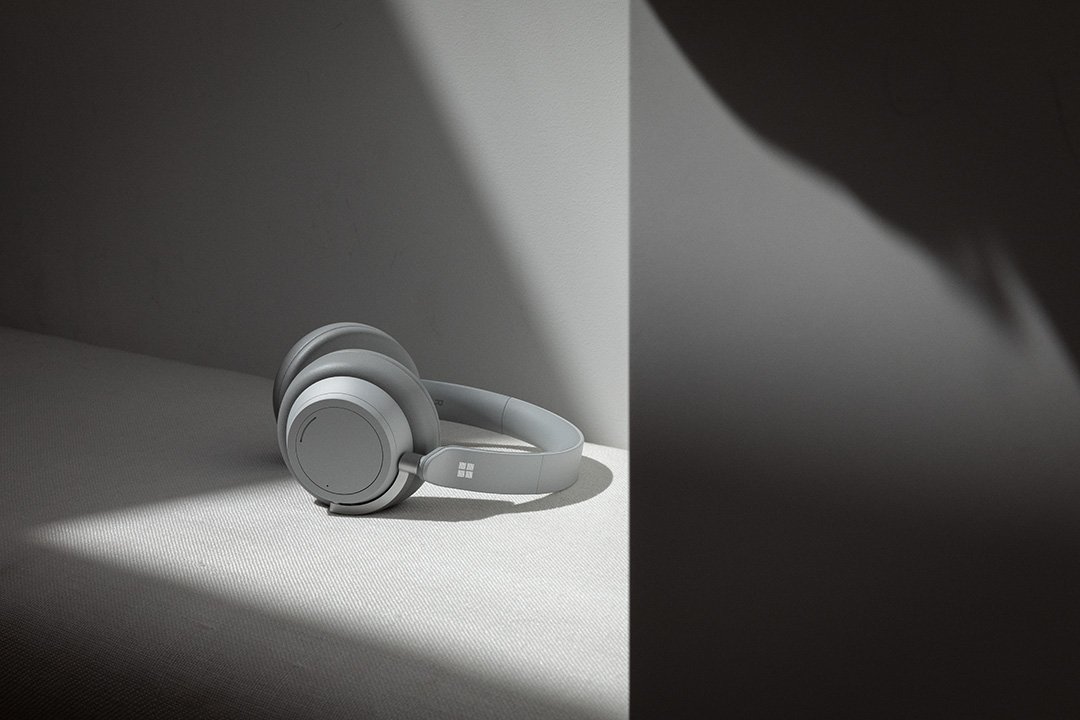 (Post picture: © 2019 Microsoft)
Last October, Microsoft introduced the Surface Headphones in addition to new laptops and the Surface Studio 2. These will come to Austria and Germany in March.
The time has come on March 7th. From this day on, the Surface Headphones from Microsoft will be available in the Microsoft Store and at selected retailers. The recommended retail price: 380 euros. This means that the over-ear headphones are priced at the same price as the Bose QuietComfort 35 II and the Sony WH-1000XM3.
The Surface Headphones can do that
Just like other headphones in the price range, the Surface Headphones have ANC - Active Noice Canceling. There are a total of 13 levels that you can switch between using the wheel on the side. The volume is controlled using the second wheel. The playback can be controlled via the areas on the page. This is because they are touch-sensitive. There is also a feature that pauses the music or video that is currently playing when you take off the Surface Headphones. The connection with the end devices is established via Bluetooth or a jack cable. When it comes to battery life, Microsoft states 15 hours. Expensive headphones should be well protected. That's why there is a hard case on top with the manufacturer's logo.
Recommendations for you