TechnikNews Weekly # 021: Surface Go, Apple News, Amazon Prime Day and more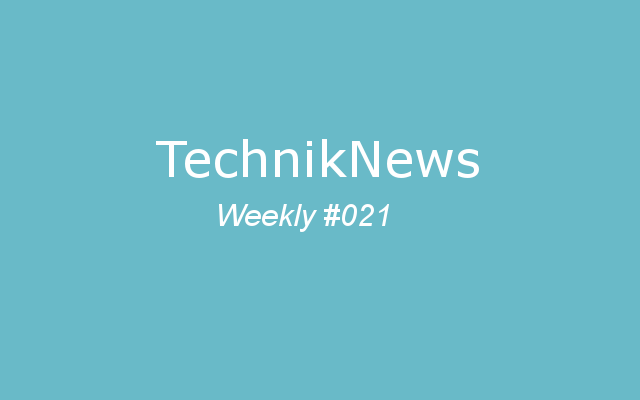 (Post picture: © 2018 TechnikNews)
After an exciting World Cup final, this week is over again. Time for our TechnikNews Weekly - today among other things: The Surface Go was presented, Snapchat crashed again and so much more.
E3 2018: These titles received an award
Last month E3 was in Los Angeles. As every year, Game Critics presented awards for several categories after the fair. So won The Last of Us - Part 2 and cyberpunk 2077 several categories of their own. A full list can be found in the article.
New iPads and Macs in sight
This week a total of 10 new Macs and iPads were spotted at the Eurasian Economic Commisson. The devices all run with macOS 10.13 or iOS 11. The iPads will not be presented until autumn, while we have already seen two new Macbooks of the five Macs this week. Details on this below.
Surface Go presented
Microsoft surprisingly presented a new Surface on Tuesday: The Surface Go, currently the cheapest device in the range. Visually, it looks very similar to its big brothers. The 3: 2 display has a resolution of 1800 × 1200 and is 10 inches in size. The Surface Pen and the Surface Go Type Cover are also available as optional accessories.
The Proprocessor, Microsoft installed the Intel Pentium Gold 4415Y, which does not require a fan. There is also the Intel HD 615 graphics unit. Depending on your choice, the RAM is 4GB or 8GB, and the memory is 64GB or 256GB accordingly.
The built-in battery should keep the device alive for nine hours. The OS runs Windows 10 S, an upgrade to Windows 10 Home is available free of charge.
The Surface Go will be available from August at a starting price of € 499.
Snapchat crashed again
This week, Snapchat was once again with us Protrouble to fight. The app could only be opened briefly and then crashed immediately. Only users of an Android device were affected, while everything worked normally on iOS. The morning of the next day, everyone was able to use the app again.
Amazon Prime Day 2018
From July 16 at 12:00, Prime Day will be again on Amazon for 36 hours. This means that there will be plenty of benefits, promotions and discounts again during this time. For example, you can play a free game every day on Twitch Prime. In addition, you get a lot of different game content for free, such as skins for Fortnite.
You can get Music Unlimited for four months for just one euro per month if you are already a Prime customer. After this period of time, the service costs €7,99 again pro Month.
With Prime Video, all films and series that are not included in the subscription cost 50% less. It doesn't matter whether you buy it or just borrow it. In addition, many channels are cheaper during Prime Day.
Of course there are also a lot of items on Amazon at a lower price. Editor Moritz listed them in his post.
Gear S4 news
Samsung's Gear S2018 will likely be presented at IFA 4. In line with this, the Leaker Ice Universe spread some rumors on Twitter. He claims the watch will run on Google's Wear OS. He also believes that this and future Samsung watches will be called "Galaxy Watch".
The leaker also leaked some specs. The clock's battery could be 470mAh. There is also talk of a * PLP Package *, a kind of new design to save space inside the clock.
Finally, Ice Universe mentioned that there will be a new way of interacting with future Samsung watches.
Youtube Premium has been available from us for a few weeks now. I did not miss the opportunity and tested the upgrade for Youtube. I have given all the important details about Youtube Premium in the article.
All devices that Apple could introduce this year have leaked
Ming Chi Kuo, a well-known Apple leaker, caused a stir again. In a new report he gave information on all devices that Apple could introduce this year.
Airplay 2 for speakers from Sonos
Even before Airplay 2 was released, it was clear that Sonos would support this standard. And that's how it happened, the update for the company's newer speakers has been available since this week. These include the Sonos Beam, Sonos One, Sonos Playbase and Sonos Play: 5 of the second generation. With Airplay 2 it is now possible to group speakers. In addition, you can expect fewer dropouts when playing media.
Material design for the Chrome browser on the PC
Material design for the Chrome browser has been tested since April, and the theme is now officially integrated into the build on the Canary Channel. The search bar has been rounded off and the open tabs are separated by a small line. I have listed more news in the post. It is currently not clear when we will see the design in the regular build of Chrome.
Introduced Netflix Smart Downloads
Netflix Smart Downloads went live this week and will only be available for Android for now. This feature allows the automatic deletion of seen episodes of a series and the automatic download of new episodes of the same series if it is already available. A WiFi connection is required for this new function of the app, but this can be changed in the app settings.
Introducing the MacBook Pros for 2018
Above, I briefly indicated that this week Apple will launch new MacBook Pros presented. A 13 inch model and a 15 inch model. The design is the same as last year. The resolution of the displays is also the same as last year, but now they support TrueTone technology, which automatically adjusts the color temperature of the screen to the environment.
In all models were Intel Pro13th generation processors installed. With the 5-inch MacBook, you can choose between a Core i7 and Core i655, both with four cores. In both cases you get the Intel Iris Plus 15 graphics unit. With the 7-inch MacBook you have the choice between a Core i9 and a Core iXNUMX, but here with six cores and the Radeon Pro with 4GB VRAM. The 13″ model can have up to 2TB of SSD storage and 16GB of RAM. With the 15″ model, the SSD storage can be up to 4TB, the size of the RAM goes up to 32GB.
Then the keyboard was revised and the T2 security chip was installed. The devices are now available from Apple and start at € 1999 and € 2799, respectively.
All editions of the TechnikNews Weekly overview
Recommendations for you