TechnikNews Weekly # 022: Fault in many services, Prime Day, Instagram update and more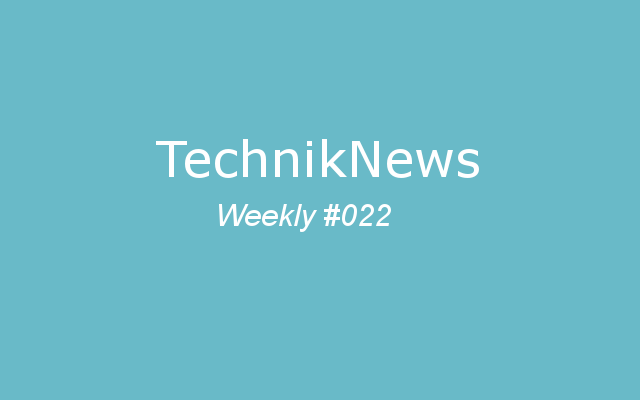 (Post picture: © 2018 TechnikNews)
This week we had a lot to share about ministries Proproblems reported. For example, Discord, Facebook, Snapchat and Spotify were occasionally unavailable. This and more in the 22nd edition of the TechnikNews weekly.
Are you bored without a soccer World Cup? It is the same for many at the moment. To compensate for this, we now have our weekly portion, just like every Sunday TechnikNews. Also included this week: Why there were so many disruptions, what was going on on Amazon Prime Day 2018 and what Google is planning to do with Android in the future. In summary and for in between: Here comes this TechnikNews Weekly # 022.
Amazon Prime Day 2018: Thousands of offers and deals again this year
Last week started on Monday with Amazon Prime Day. As every year, many deals and offers awaited customers here. With these offers, exclusively for Prime members, one attracted a Prime membership. Even if it wasn't that exciting this year, we again accompanied you extensively through the two days of the offer. These were the top deals:
Photoshop is coming to the iPad
Apple advertises with the iPad Pro models also to use them as a laptop replacement. Up until now, you could be very creative with the Apple Pen and carry out various activities on your iPad. But until now there hasn't been any proper image editing software like Photoshop - but that's about to change. In a few months, the bestseller among the graphicsproprograms on the iPad. You can find answers to what restrictions there will be and when you want to make the first beta software available in our article.
Malfunctions in services like Discord, Facebook, Spotify and Snapchat
Numerous users complained about disruptions to numerous services at the same time on Tuesday evening. While most services were completely unavailable for just a few minutes, Facebook had isolated ones for hours Protrouble. The social network often did not want to load the feed or you could not log in. With Snapchat, for example, snaps could not be sent and with Discord you were stuck in an endless loading animation when logging in.
Because of these many malfunction reports, it also worked TechnikNews pretty round. Our servers occasionally had hiccups and were able to withstand the many hits on our site most of the time. Nevertheless, we will try to keep improving here in the future in order to prevent such failures.
Google Cloud malfunction caused numerous outages in other services
However, the real reason for these disturbances was a Proproblem with Google Cloud Services. In the on-site data center there was Proproblems with the servers, which were responsible for the failure of other services. However, Google reacted quickly and that Proproblem made public on the status page. In our article, we explained exactly what Google Cloud is and which services were also affected.
MacBook Pro 2018: Apple brings new concept to the keyboard
The new MacBook Pro We already presented the 2018 series in this article. The revised keyboard became known this week. This is now equipped with a silicone layer, which is located between the butterfly mechanism and the button. Exactly with this skin is said to be an annoying Proproblem is finally a thing of the past: dust under the keyboard. Through this dust there were often Probleme and Apple offered free repairs for the keyboards. This revision is now significantly cheaper for Apple. How the new keyboard works.
New function on Instagram shows whether users are online
Since Friday there has been an update on Instagram that brings an online status to the apps for Android and iOS. From now on, every user can see whether their followers are currently online on the platform. This is indicated by a green dot next to the Profilbild of the respective user appears. The function can also be deactivated – but only on both sides. Means: If you deactivate your own online status, that of others will no longer be displayed either. How it works:
Fuchsia OS: Google's software solution for all devices
We conclude this week with an article on Fuchsia OS. Fuchsia OS is to represent Google's future Android & Co. successor and replace all previous operating systems from Google. All platforms, such as Chromebooks, Android TVs, smartphones and tablets should be standardized and also be able to work better together with a single OS. Since 2016 they have been working on the successor, which is not even in the starting blocks. But now you finally know when to start.
All editions of the TechnikNews Weekly overview
Recommendations for you