TechnikNews Weekly # 027: Fake accounts on Instagram, IFA 2018, new Chromecast and more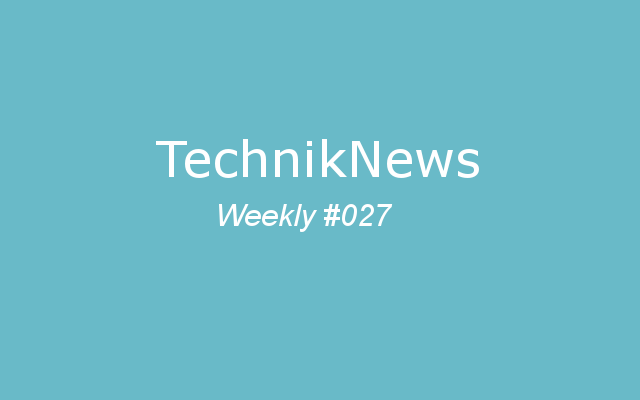 (Post picture: © 2018 TechnikNews)
And again another week goes on here TechnikNews and in the world of technology to an end. And this time too it falls TechnikNews Weekly not off. Up to date this week: Fake accounts are spreading on Instagram, there is information about a new Chromecast and more. A big topic this week was of course the upcoming IFA in Berlin.
The last (shorter) TechnikNews Weekly before IFA 2018 in Berlin. We are all very excited, the dates have been checked, we have packed our things and will be reporting live from Berlin next week, starting on Wednesday, alternately here TechnikNews. You can find more information about this in the article linked below. What else was going on this week is now.
Fake influencer accounts spread on Instagram
Since last week, it has been noticeable that there are several face accounts from larger brands on the social media platform Instagram. Influencer jobs are offered here if you can meet the most bizarre requirements. This InstagramProfile should be reported immediately. If there are enough reports, the account will be immediately deleted from Instagram. In addition, one should Profile definitely not promoth. You should also not pass on any personal data if you are written to by a user via these accounts. It is best to always look for the blue verification tick if you want to know whether an account is a real companyproacts.
These Moto smartphones get Android 9.0 Pie
This week Motorola named eight smartphones on the Motorola blog that will get the update to Android 9.0 Pie. These devices include the Moto Z3, Moto Z3 Play, Moto Z2 Force, Moto Z2 Play, Moto X4, and the entire Moto G6 lineup. It is not yet known when Motorola will start distributing the updates for these devices. It is noticeable that some (still relatively) new mobile phones from Android 9.0 Pie will not be available. Not a single Moto E device was mentioned in the blog entry, nor is any smartphone from the Moto G5 series mentioned. Too bad. After all, Motorola once stood for long-term software support.
Information about the new Chromecast known
A new Chromecast has been found in the FCC database since May. This model has now apparently been revised and re-registered. On the one hand, the WLAN antenna has apparently been revised, which should now support 5 GHz speeds. In addition, Google could have integrated Bluetooth into the new Chromecast.
That should Proproject will benefit Yeti, which could be a cloud gaming service that Google is working on behind closed doors. In this concept, the Chromecast may be the receiver for a Bluetooth-connected controller. It is also possible that Google will include a remote control with the Chromecast in the future. A possible date for such a Chromecast would be October 4th, when the Google Pixel 3 (XL) is also presented.
Introducing the Fitbit Charge 3
Originally it was assumed that the Fitbit Charge 3 will be presented at the IFA. However, the company has already let the cat out of the bag and introduced the new fitness tracker this week. This is now waterproof to 50m and offers some smartwatch features. For example, cashless payment via NFC is now possible with Fitbit Pay. A quick reply feature for incoming messages has also been integrated. The Fitbit Charge 3 starts at around 150 euros. The new tracker can now be pre-ordered via the Fitbit homepage.
Launch of the OnePlus 6T presumably in October
CNET claims to have heard this week from people who are said to be familiar with OnePlus' release plans that the OnePlus 6T will be unveiled in October. One version of the smartphone is said to be intended for international trade, while the other variant is said to have been specially optimized for the network of the US wireless operator T-Mobile. It is interesting that the OnePlus 6T could hardly be more expensive than the OnePlus 6 in the USA: The T-model is said to cost 549 dollars, the normal model currently costs 529 dollars - a difference of only 20 dollars. However, it is still unclear what OnePlus could improve compared to the current model.
Six models of the Apple Watch Series 4 likely
This week Apple registered six new devices with model numbers A1975, A1976, A1977, A1978, A2007 and A2008 in the Eurasian Economic Database. With these six ProThe products are likely to be Series 4 Apple Watches, since watchOS 5 runs as the operating system. Based on the number of registered models, it can be assumed that there will be three different versions of the Apple Watch Series 4, each in two sizes. In the next month we should then see which watches Apple is actually launching.
New lights in the Philips Hue range
Surprisingly, in addition to Fitbit, Philips also spoke up this week and expanded the Hue range. First, the Hue Play, a light bar, and the Hue Signe, a stylish floor lamp, were presented. Both can be connected to the Hue Sync app, which is available for Windows and macOS. Then the Hue lights adapt their light to the colors that are currently being reproduced on the screen of the PC or Mac.
For the wall there is now the Hue Sana and the Hue Liana. Then from now on there is also the Hue Aurelle, which is a panel light that can only emit white light. For the first time, Philips is also offering hanging lamps. These are called and Hue Ensis and Hue Flourish. The company now also has something in store for the bathroom and garden. The model for the garden is even protected against water and dust according to IP67.
Test report the hell One M
The first review of this week was published by Editor-in-Chief David Wurm. He was able to use Teufel's One M WiFi speaker for a whileprobeer His verdict, heck, was mostly positive. He describes the One M as a good alternative to expensive hi-fi systems. According to him, you should get a good overall package for the RRP of 449,99 euros. However, David found it a pity that no integration with Amazon Alexa is possible. On the other hand, he noticed the fast customer service positively: An update often caused the connection between the app on the smartphone and the speaker to be interrupted. Upon request, a bug fix was rolled out within three days. You can find out what else the Teufel One M can do review report.
Finally an update for Google Fit
Google Fit hasn't received a major update for a long time, which makes the app look a bit old. Since Tuesday, however, the update with Material Design 2 and some new features has been rolled out. The focus is now on the activity minutes and the cardio points. Activity minutes come from simply moving around. How many activity minutes pro day can be adjusted. Cardio points are earned with more intense activity. You can also set a goal here. All further information is in the post.
I tested the Fossil Q Explorist HR
During this week a second review was even published - this time from me. I bought the Fossil Q Explorist HR and recorded my experience in the report after a week. In the end, I was able to say that the Q Explorist HR is probably the perfect smartwatch for a lot of people. In everyday life it looks simple and inconspicuous, but during workouts it scores with precise tracking of heart rate and position via the HR sensor and GPS. Besides that, the performance of the software was good enough. I have summarized all other impressions review report.
Will we see the HTC U12 Life at IFA?
The HTC U12 + has been available for a while now. We should then see a U12 Life on August 30th at IFA 2018 - the company has now spread the invitation to an event on Twitter. The "U" on the invitation suggests that a new U-series smartphone will be presented. In addition, there are already sketches showing a possible U12 life. An idea at the IFA is therefore obvious. It is assumed that Android One will run as software on the device - after all, the simplified version of Android was also preinstalled on the U11 Life, the predecessor. Because we are from TechnikNews will be at the keynote, we can immediately report on smartphones that HTC will have introduced.
We are looking for young people
A team like that of TechnikNews should keep growing. That is why we are currently looking for young people - boys and girls - who want to join us. It doesn't matter what you do with us: editors, web developers, moderators, designers or other content creators ... we take everyone who can help in any way, TechnikNews keep going. Aroused interest? More information can be found in the article.
All information about IFA 2018
The press days of IFA 2018 in Berlin begin next week. For the first time ever, we're going from TechnikNews Be present at the fair - from August 29th to September 4th, someone from the team is always out and about on the exhibition grounds. We have recorded all important information in the article linked below. There is also a detailed schedule there.
All editions of the TechnikNews Weekly overview
Recommendations for you