>> Test the latest technology and much more: apply to us! <
TechnikNews Weekly # 031: Google Calendar 6, Shazam to be taken over by Apple and more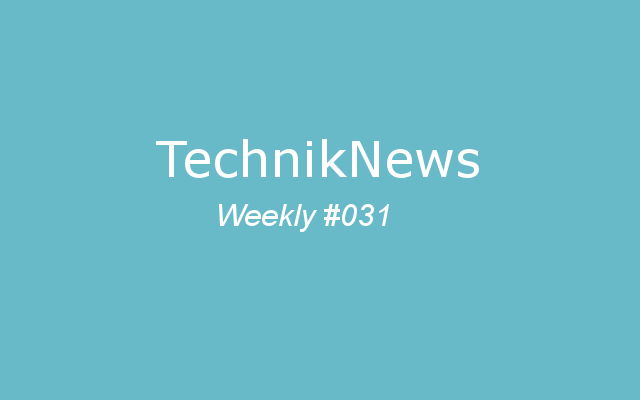 (Post picture: © 2018 TechnikNews)
Another week that was relatively eventful is drawing to a close. That means it's time to get all the news in TechnikNews Weekly to summarize. That was up to date this week: Google Calendar Version 6 was distributed to the first users, a teaser for the Ticwatch E5 appeared and much more.
Location is now queried for Spotify Family via GPS
For a long time it was the case that users who wanted to join an existing Spotify family community had to enter the same zip code as the administrator of the grouping. This ensured that all users live under the same roof. Since June 2017, this check has been carried out by entering the address. Now Spotify decided to use GPS for verification. If you do not agree to the review, you can even lose your premium account, according to Spotify. Apparently you can (still) bypass the new verification method. To do this, you have to click on the green button in the email in which you are asked to verify your location. If you are then asked whether Spotify is allowed to access the location, you have to refuse this. Then an entry of the postcode should suffice.
Huawei distributed power banks in front of Apple stores
On Friday a week ago, sales of the new iPhones and Apple Watch Series 4 started. Huawei took advantage of this and posted employees in front of Apple stores in Amsterdam and Singapore to distribute power banks with a capacity of 10.000 mAh that were in stores Would cost 60 euros. "Here's a power bank. You will need it. Kindly made available by Huawei. ", It said on the packaging. Unfortunately, the action backfired in the end. Huawei buyers criticized the fact that iPhone buyers get a free power bank, while loyal Huawei smartphone buyers are forgotten.
About a year and a half ago, Mobvoi, the company behind the Ticwatches, introduced the Ticwatch E. This was very popular at the time because of the low price. Mobvoi has now published a teaser for a successor called Ticwatch E2 on its own website. Under a picture of the smartwatch is the sentence "Water is now a friend of your watch." That could mean that you can dive up to 2 meters deep with the Ticwatch E50, as with many other smartwatches. It is unclear when the Ticwatch E2 will be launched or how much it will cost.
Shazam is taken over by Apple
It has long been said that Apple will take over Shazam. Oliver Schusser, the vice president of Apple Music, has now announced that a takeover will actually take place. "Both teams share a passion for music and innovation and we look forward to giving users even more opportunities to discover, experience and enjoy music, "said Oliver Schusser about the takeover of Shazam. Among other things, the takeover means that the app will be ad-free. All further information can be found in the article.
iPhone XS (Max) with disconnections and wifiProtrouble
The iPhone XS and iPhone XS Max can now be bought for less than two weeks. And already there are first Protrouble. Users complain about Proproblems with the WLAN connection and about disconnections. The smartphones prefer to connect to 2,4 GHz WiFi networks than to faster 5 GHz WiFi networks. When the iPhone 4 was released, there was also a connectionproproblems when holding the smartphone in a certain way. Antennagate this was called. Many suspect that the iPhone XS (Max) is similar Proproblem.
Material Design 2 was given to the Google Calendar
Bit by bit, Google apps are now getting Material Design 2. So now is the Google Calendar. As of this week, the first users of Android smartphones have received the update with the redesign. Is the plus icon now appears in the colors of the Google logo, Google Sans was used everywhere as the font and everything looks more minimalist. The update did not bring any new features.
The rollout of Wear OS 2.1 began
At the end of August, Google announced at IFA 2018 that an update for Wear OS with UI revisions would appear in September. It should now be possible to achieve everything within 5 seconds. There is also now a new feed that is very similar to the Google Now feed. In addition, the notification center has been revised so that a message no longer takes away an entire page. All further details can be found in the two articles.
Recommendations for you