>> Test the latest technology and much more: apply to us! <
TechnikNews Weekly # 032: Windows 10 October Update, Microsoft Event, LG V40 ThinQ and more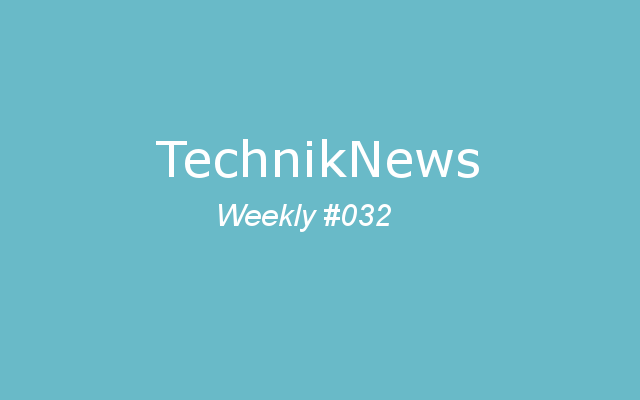 (Post picture: © 2018 TechnikNews)
It's finally October: numerous manufacturers will be presenting their smartphones in the next few weeks. This week it was extra quiet before that. But here comes that as usual TechnikNews Weekly this week.
In the coming days and weeks, some manufacturers such as Huawei, Google, OnePlus & Co. will present their latest flagships. Instead of filling you up with rumors, we are currently holding back a little and are just waiting for the introduction of the smartphones. But of course we were also active this week: all in the TechnikNews Weekly, issue 32.
Notion tested: the all-in-one tool
We started the week with an aptest TechnikNews. Here David Haydl took a close look at the Notion tool. With this it is possible to organize your documents, notes and tables in a single app. Some screenshots and how the tool performed exactly can be read in David's review. In general, however, the tool convinced him very much.
New hardware from Microsoft: Surface Pro 6, Surface Laptop 2, Surface Studio 2 and Surface Headphones
Microsoft had some new Surface apps this weekProproducts presented. The classics Surface Pro and Surface Laptop, together with the Surface Studio were of course there again. But this year there were also new headphones from Microsoft - the Surface Headphones. These have Cortana integrated and also offer noise cancellation. The ambient volume can be changed precisely using 13 levels. In addition, all Surface devices have again been improved in terms of hardware. You can read what exactly is new in our article.
OnePlus 6T with fingerprint sensor under the display but without a jack
This week the most exciting details about the upcoming OnePlus 6T became known. So there will officially be a fingerprint sensor under the display. Unfortunately, you will forego the jack plug and water resistance. The first press photos have already appeared this week, as published on WinFuture. All pictures and rumors about the OnePlus 6T can be found in this article.
Using Windows 10 with your smartphone: "Your Phone" tested by Microsoft
With the latest Windows 10 October update the smartphone can be used together with the PC. For example, there are features such as a synchronized clipboard, synchronized contacts and photos from the smartphone. Everything can be synchronized between any Android or iOS device and works with the latest version of Windows 10. David from TechnikNews has the app offprobeers. We also showed how to set it all up.
LG V40 ThinQ is official
There were also innovations at LG this week. This is how the new LG V40 ThinQ was presented there – the new flagship. Equipped with high-end hardware, but also at a steep price. It should start here from just under 1000 US dollars. But you get current features like Snapdragon 845 Proprocessor, together with 6GB of RAM and a total of 5 cameras. We have summarized what the smartphone can do in more detail in our article.
Windows 10 October 2018 Updateprobeer
The Windows 10 Update for October 2018 is currently rolling out on numerous computers around the world. while it still Proproblems and some still have to wait for their update, we took the opportunity to go through the update in more detail. In his article, David explained all the new features in detailprobeers. We have also documented the new dark mode in Windows in screenshots. Take a look for yourself:
Recommendations for you