>> Test the latest technology and much more: apply to us! <
TechnikNews Weekly # 059: Android Pie for Galaxy Tab S4, PayPal glitch and more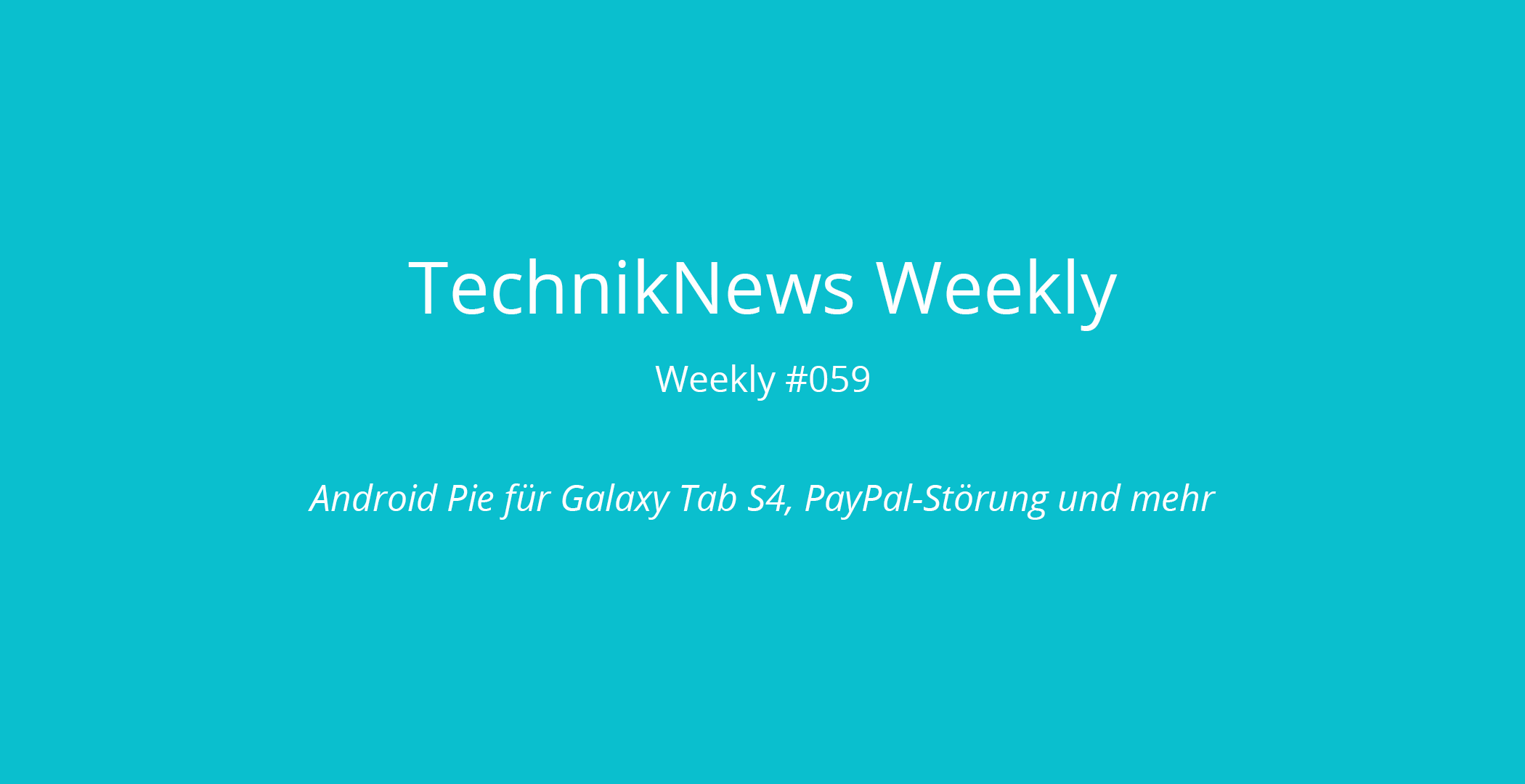 (Post picture: © 2019 TechnikNews)
That would have put us all another week behind us. That's why it's time for him once more TechnikNews Weekly, where we write about the most clicked topics of the week.
Android Pie for the Galaxy Tab S4
Currently, all French LTE versions of Samsung's Galaxy Tab S4 are getting the latest Android Pie with Samsung's own One UI user interface. There is also the security patch from March 2019, as the manufacturer has already updated the update in the wanted to distribute last month. It is currently unknown when the new Android version will arrive on devices in this country. But I assume that it won't take long.
PayPal with glitches
The article on the PayPal disruption was also frequently clicked this week. Since Saturday morning, users of the service have been reporting that it is not working. As it stands, it also depends heavily on whether you log in via the home network or the mobile Internet probeers. Furthermore, PayPay is only partially accessible.
Update improves the fingerprint sensor of the Galaxy S10
As many have probably heard, the Ultrasonic fingerprint sensor in the Galaxy S10 is not quite as good as Samsung might have wished. Sometimes the sensor doesn't react at all, sometimes only very slowly. This ProA small patch is supposed to fix the problem, which is now available in the fingerprint sensor app.
All information about IKEA Symfonisk
Some time ago it came to light that IKEA and Sonos want to do something together. Two smart speakers came out. One sees another Products in the Sonos range, the other also functions as a floor lamp. Both devices run software from Sonos, which means that they work in the same way as other speakers from the manufacturer.
Lenovo Smart Display comes to Germany
Last but not least, there is still news about the Smart Display from Lenovo. Tomorrow, April 15th, this will be available in two versions on the German market. One with a 10-inch display and one with an eight-inch display. The RRP here is 239 euros and 179 euros.
All other articles in the last few weeks
Recommendations for you