>> Test the latest technology and much more: apply to us! <
TechnikNews Weekly # 070: Alexa flashes yellow, selfie camera under display, best tablets 2019 and more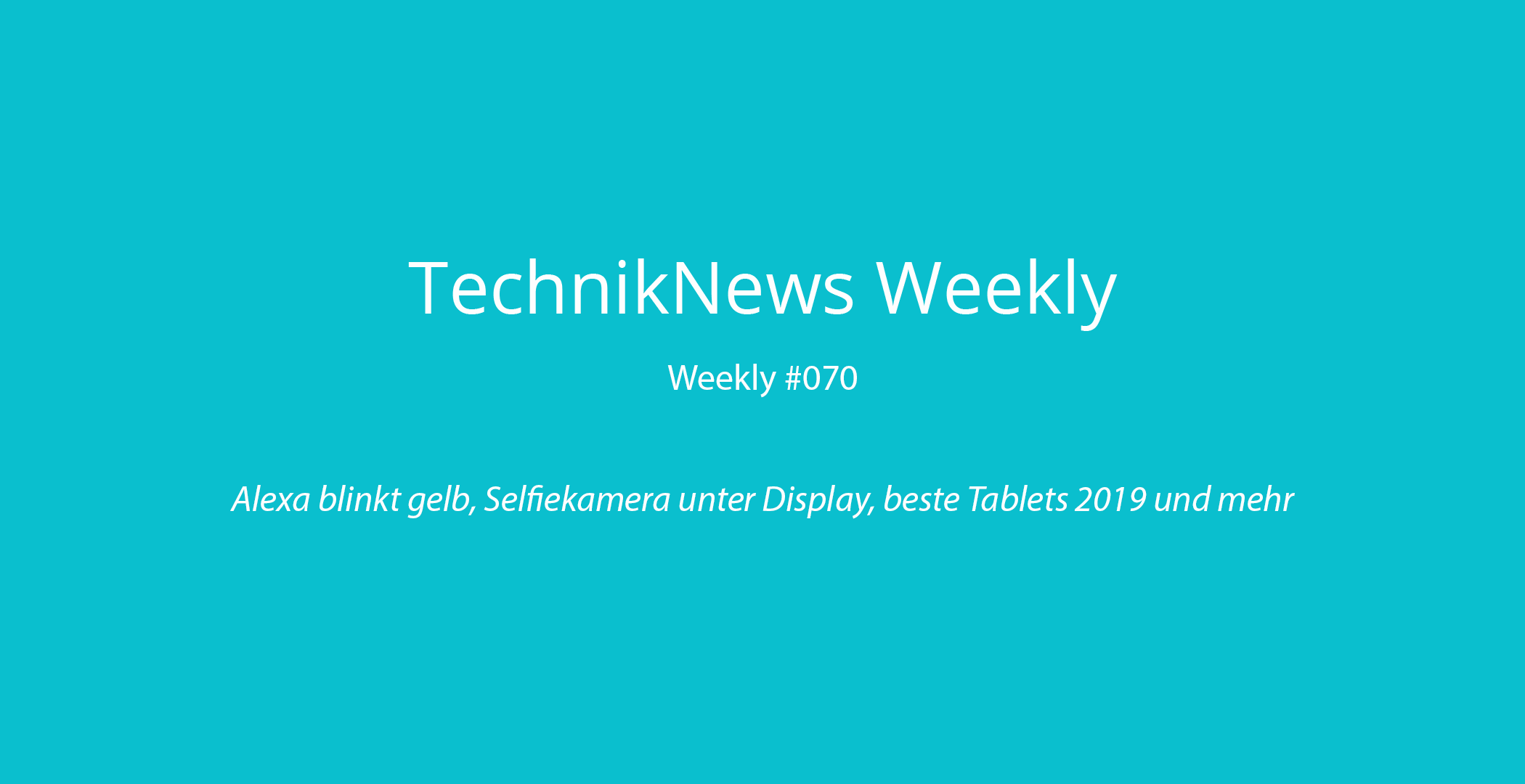 (Post picture: © 2019 TechnikNews)
The next hot summer week is over. It is time for us here, which is now 70. TechnikNews Ring in Weekly. Among other things, with an article on what to do when Alexa flashes yellow.
Also this Sunday we will look at your most-clicked news here on the blog. It was very warm for most of the people this week - not just me. So: make yourself comfortable, lean back and let's summarize the past technology week together.
Help, Alexa flashes yellow!
This week we had explained a new phenomenon at Alexa in the advisor. Sometimes it can happen that the voice assistant starts to flash yellow in your own four walls. If you don't know what's behind it, you can get pretty desperate. You can't stop flashing without restarting - you have to check your notifications for this. We'll explain how to do this in the article.
The first smartphone with a front camera under display
Last week Oppo gave us a first smartphoneProshown with selfie camera under the display. So you should be able to save the notch – the display cut-out at the top – in the future. In addition, you could finally bring the smartphones completely borderless. In the article we took a closer look at the innovation from Oppo.
The best tablets of 2019 at a glance
Editor David Haydl took a closer look at the best options for a tablet with Android and iOS in a guide this week. There he has listed a few models that could be an option for any price. It's best to read it right away.
New Microsoft Surface models later this year
We could still see new Surface models in October 2019. There we could see a new Surface Book, a Surface Pro and expect other hardware. Also ARMProcessors for that Promodel we could see. The invitation is still pending, but the event is scheduled to take place in October.
Honor 20 Pro get android
After the trade dispute between the USA and China there was a so-called "Huawei ban". It was not clear whether other Huawei smartphones would come with Android licensing. The Trump administration had banned US companies from working with the Chinese. Google was also affected and was not allowed to issue an Android license to China smartphones. But now it seems to have given the go-ahead.
More articles this week
All articles that are not in the above TechnikNews Weekly are available for you to read in chronological order below.
Recommendations for you