TechnikNews Weekly # 093: Calendars from Readdle, iPhone without connections, Sparkasse Apple Pay and more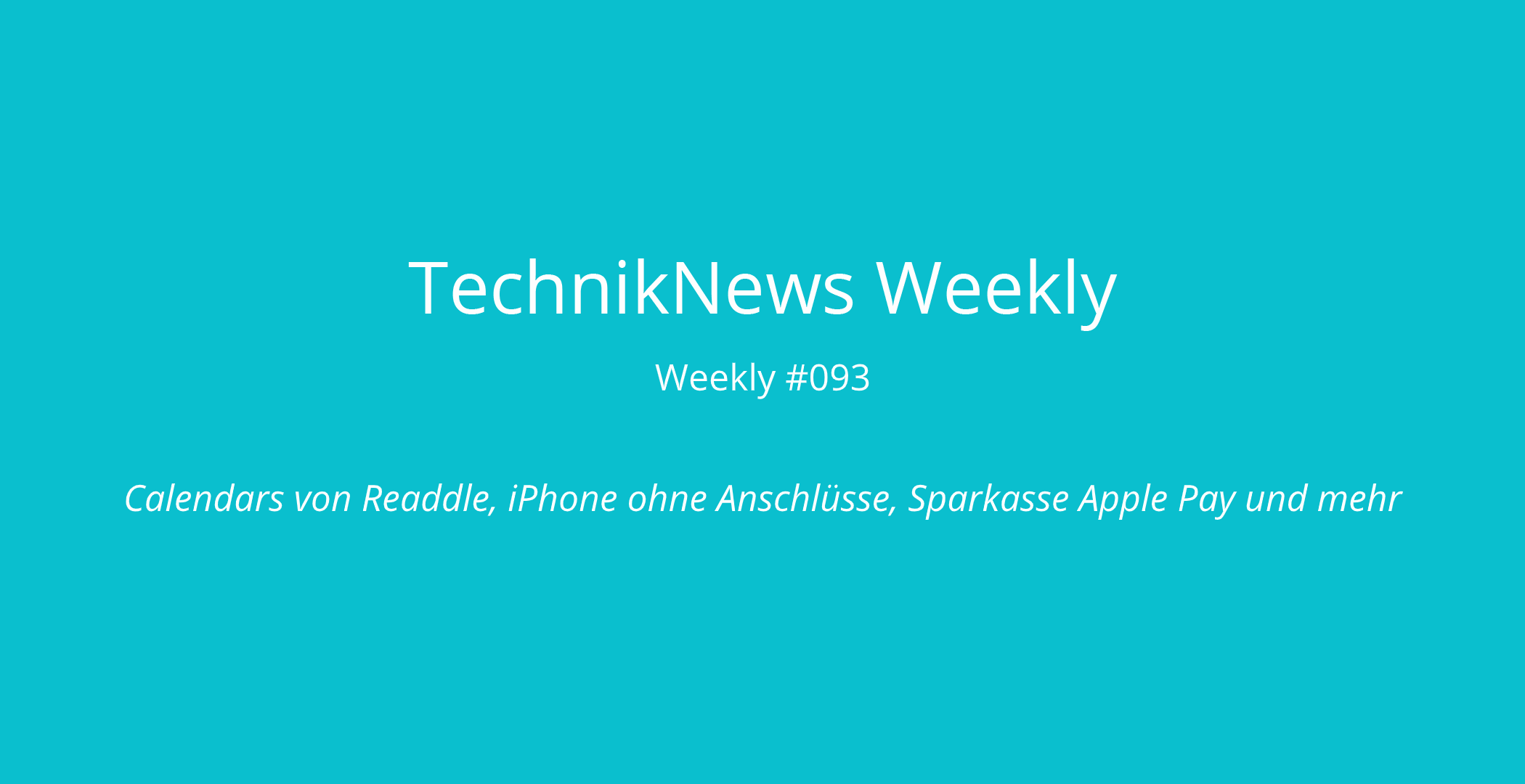 (Post picture: © 2019 TechnikNews)
Welcome to the 93. TechnikNews Weekly in the second weekend of Advent. This week wasn't really busy, but we still have some top news from last week for you. So it's about Discord, Calendars from Readdle with an update, an iPhone without connections and more.
Discord down: platform on Saturday night with Protrouble
Discord went down on a typical Saturday night for gaming. ProThe problem was a disruption in the Google Cloud, which the people behind Discord could not fix themselves and had to rely on Google for a solution. The first Proproblems could be seen around 20 p.m. – three hours later, at almost 00 p.m., you had that Prothen get back under control.
TechnikNews Advent competition goes into the second round
Before we continue with the other news from last week, a quick note on ours TechnikNews Advent competition. The first round ended last Saturday at midnight. For this reason, the 2nd Advent competition is online and there are two cool in-ear headphones with noise canceling to dust off. You have until next Saturday, 23:59 p.m. to take part in the competition - we wish you the best of luck! All conditions and information can be found in the article:
Oh yes: The winners of the 1st Advent competition will be drawn this evening and informed of the prize by email.
"Calendars von Readdle" receives update for Exchange accounts
There are really a lot of calendar apps out there. Last week, however, we received an input in a press release that Readdle had donated a useful update to its calendar app. The app can now access the Exchange calendar directly and not only deal with calendars from Gmail & Co. The calendars hosted by Outlook have already been supported before - this update will benefit all users who do not have Office 365 and run their own Exchange server. So far the app is only available for iOS.
The iPhone without connections could come
Renowned Apple analyst Ming-Chi Kuo told 9to5Mac last week about the upcoming iPhone lineupprochen. Kuo claims in his report that at least the most expensive model could become the first iPhone without connections. So Apple could soon give up Lightning and USB-C and rely on wireless technologies such as wireless charging and Bluetooth.
Apple Pay starts next week at the Sparkasse in Germany
While the Sparkasse in Austria already masters Apple Pay, the colleagues from Germany were still behind. This should finally change from next week and the go-ahead for Apple Pay should be given. A few months ago they refused because they wanted to push through their own technology with their own app - but at Apple this is not really possible due to the closed NFC interface.
Recommendations for you