>> Test the latest technology and much more: apply to us! <
TechnikNews Weekly # 096: Teufel ROCKSTER Go Test, Galaxy S11 Leaks and more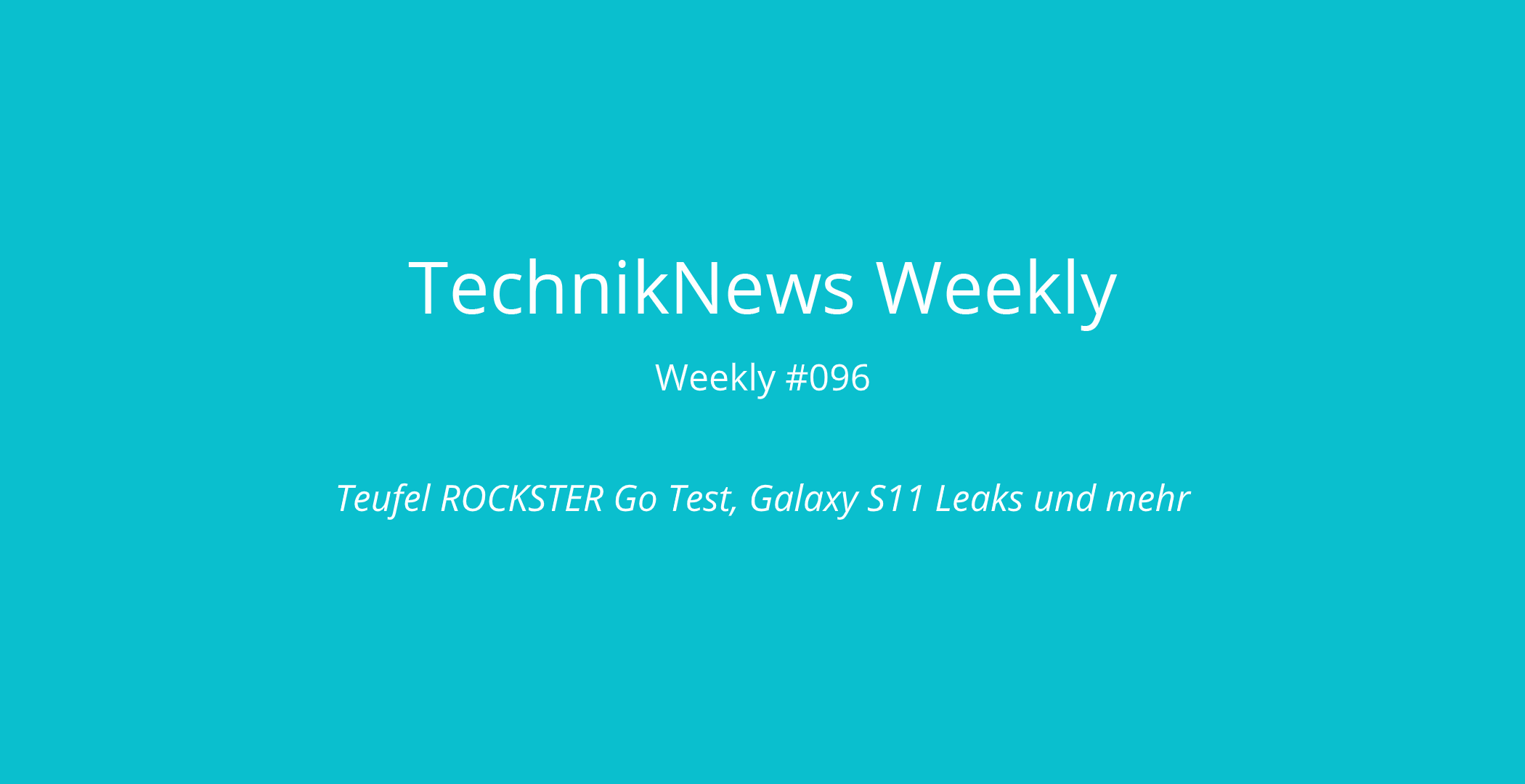 (Post picture: © 2019 TechnikNews)
In this edition of the TechnikNews Weekly we look back on the last full week in 2019. With it is a new test report from us, some news and interesting rumors about upcoming smartphones in the next year.
of Love TechnikNews Friends, welcome to the last TechnikNews Weekly in 2019. Last week something happened again on the blog and we were busy typing for you again. Next week we will publish a worthy article on the end of the year on December 31st, where we will review our personal highlights. But before we look back on the whole year, let's first look back on the past week.
Teufel ROCKSTER Go Bluetooth speakers tested
We tested again for you this week. More precisely the Teufel ROCKSTER Go, a Bluetooth speaker which is quite interesting due to its price and size. In David's test report you can read in which points the loudspeaker was convincing and which was not so good.
First leaks and details about the Samsung Galaxy S11
Hardly a technology week goes by without leaks. This week there were the first leaks for the upcoming Galaxy S11. Fittingly, the first rumors came up that the upcoming flagship should probably not be called S11, but S20. We reported on both things here on the blog last week. It's best to click into the article right away, both of which can be found linked directly below:
Design for the upcoming iPad Pro (2020) known
Next year, Apple will introduce the new iPad Pro introduce. We already know from the first leaks that the back of the iPad is quite similar to that of the iPhone 11 Pro will resemble. So we can currently assume three cameras on the back. You can read what the first design concept looks like in David's article.
Samsung Galaxy Fold 2 with a different display?
If we haven't had enough of leaks already, we have the next one for you in a moment. It was announced this week that the Galaxy Fold 2 will probably come with a different display material. As is well known, the display of the Galaxy Fold is currently made of plastic (we have it at the IFAprobeer) - This could change now. You can find more details in the article.
TechnikNews Weekly: 

More articles this week
All articles that are not in the above TechnikNews Weekly are available for you to read in chronological order below.
Recommendations for you