TechnikNews Weekly #099: Spotify Pets, MacBook Pro 13" (2020) and more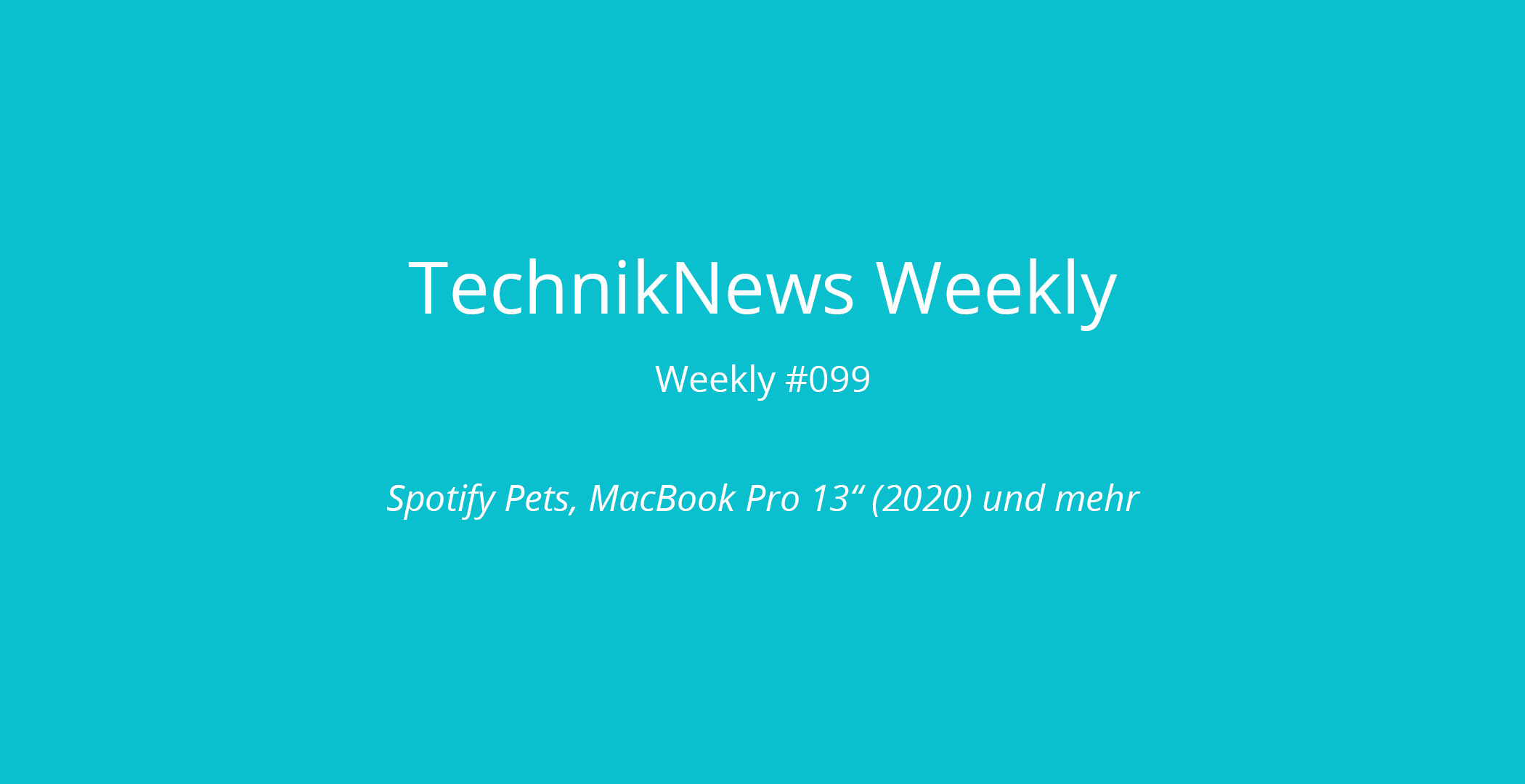 (Post picture: © 2020 TechnikNews)
CES 2020 is over, which you can see from the fact that the number of news has decreased a little. Nevertheless, there were some noteworthy events - the summary of these can be found here in TechnikNews weekly.
This is what the Galaxy S20 + 5G looks like
In less than a month, Samsung will show the next generation of its own flagship range. This should include a Galaxy S20+ 5G this year. A journalist from XDA has already published pictures showing the device from the front and from behind. We also got to know some technical data. The smartphone should have an Infinity-O display (with a camera hole in the middle at the top) with 120 Hertz and a resolution of 3200 x 1440 pixels. The cameras appear to have a resolution of 48 megapixels and can record 8K videos. Again: In less than a month we will see the devices on stage, then we will know more. At the Prozessor will be based on the latest Exynos, and OneUI 2.0 (based on Android 10) will be used as the software.
MacBook Pro 13" (2020) coming up
In autumn 2019, Apple showed a successor MacBookPro for the 15-inch version, but not for the little brother. It looks like we're going to get that this year. In the ECC database, the Eurasian Economics Commission Database, a not yet presented MacBook was discovered, which could be a new 13-inch model with the Scissor Switch keyboard, according to Apple analyst Ming-Chi Kuo claimed last year. It is not yet clear when we will see this notebook.
Spotify tests pet playlist
Spotify often tests new personalized playlists for users that are created using algorithms. recently prothe streaming service offers a playlist for its own pets. To do this, you enter characteristics of the animal on your own website before the service can spit out a suitable mix. Is a very cute idea, first testers think that the algorithm needs a few attempts until the right genres that match the properties come out.
Bose is closing stores around the world
If a trend has prevailed over the last few years, it is online shopping within your own four walls. Bose also had to recognize this, the company plans to close many of its own stores, which are spread all over the world. It was originally opened on Probeer the Proproducts before buying. Well, times have changed and now you just send something back when a Proproduct does not correspond to your own wishes. The downside: several swapping people lose their jobs as a result of this decision.
Recommendations for you