>> Test the latest technology and much more: apply to us! <
TechnikNews Weekly # 105: Samsung data breach, weird PayPal debits and more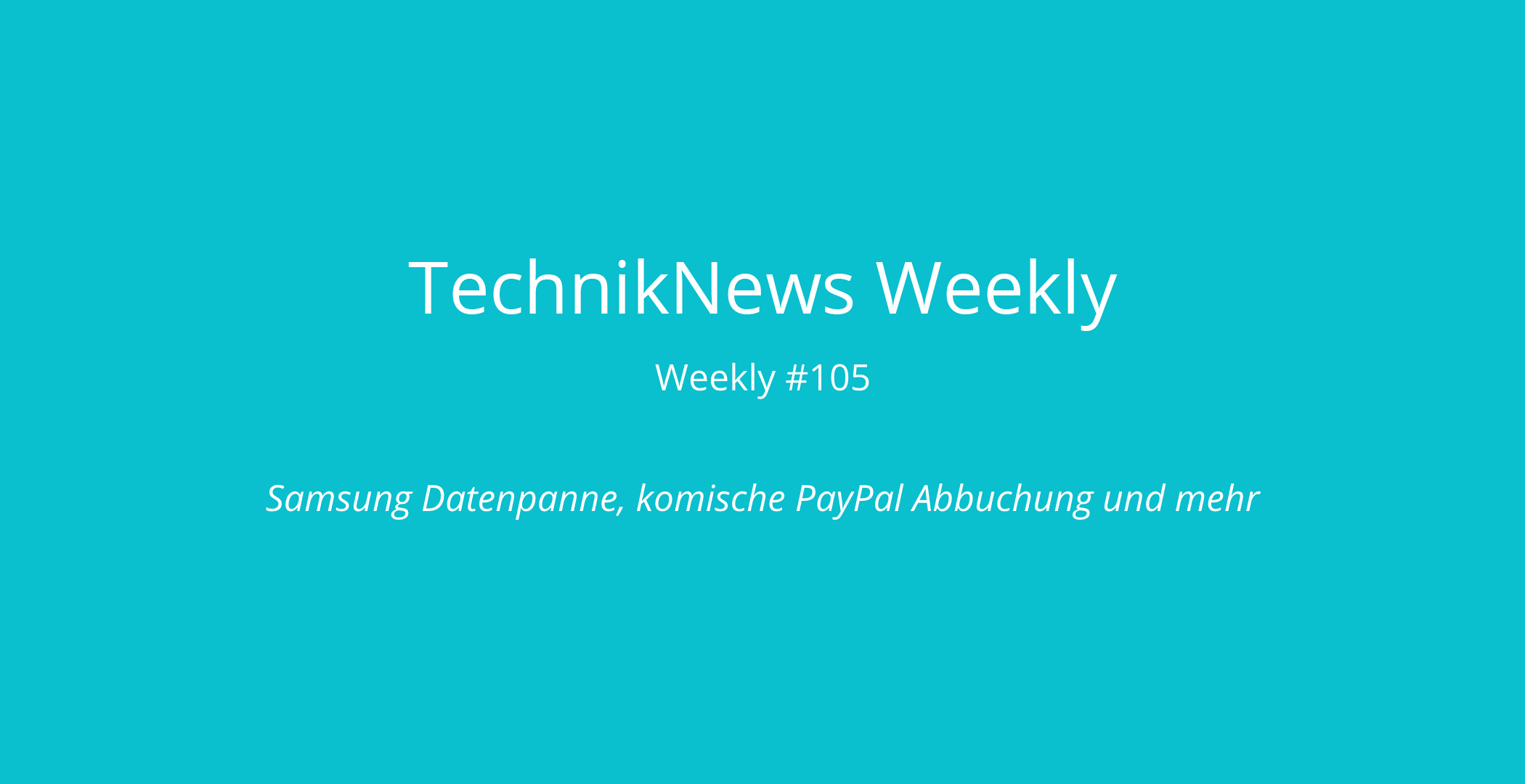 (Post picture: © 2020 TechnikNews)
The actual MWC 2020 would have taken place last week - this one TechnikNews Weekly, of course, is also a topic. Nevertheless, some manufacturers held their events as planned. That and more in this weekly roundup.
Another week has passed, even with an extra day in February. We hope you made good use of the mystical February 29th and present yourselves in this one TechnikNews Weekly now the highlights of the past week.
Samsung data breach: Login to third-party accounts possible
At the beginning of this week it became known that there was a data breach at Samsung. So it should have been possible to log into someone else's accounts for a while. No special knowledge was required for this: if you tried to log into your own account, you were simply logged into a third party. That was of course not particularly beneficial for Samsung after a glitch where numerous users received "1 1" as a notification.
Unknown direct debit from PayPal
Another technical failure was the subject of the news the day before. Numerous users reported that money had been debited from them. These debits went from Google Pay via PayPal to recipients such as "TARGET" or other unknown names. PayPal has already confirmed that you can do that Profixed the problem. However, there are still users who are from the same Proproblem and that there is still this security gap with PayPal. So there is no all-clear yet. You can read what you can do in our article:
Set up Windows 10 with an offline account
An annoying one Proproblem: with more and more services you need an account. This has recently also been the case with Microsoft, and it is therefore no longer possible to set up your own computer without a Microsoft account. David was also aware of this and published a guide for you this week. In this he explains in detail how to set up Windows 10 without an account. It's not that difficult - read for yourself:
TechnikNews Weekly: 

More articles this week
All articles that are not in the above TechnikNews Weekly are available for you to read in chronological order below.
Recommendations for you