>> Test the latest technology and much more: apply to us! <
TechnikNews Weekly # 113: IFA 2020 canceled, Oppo with Android 10 update and more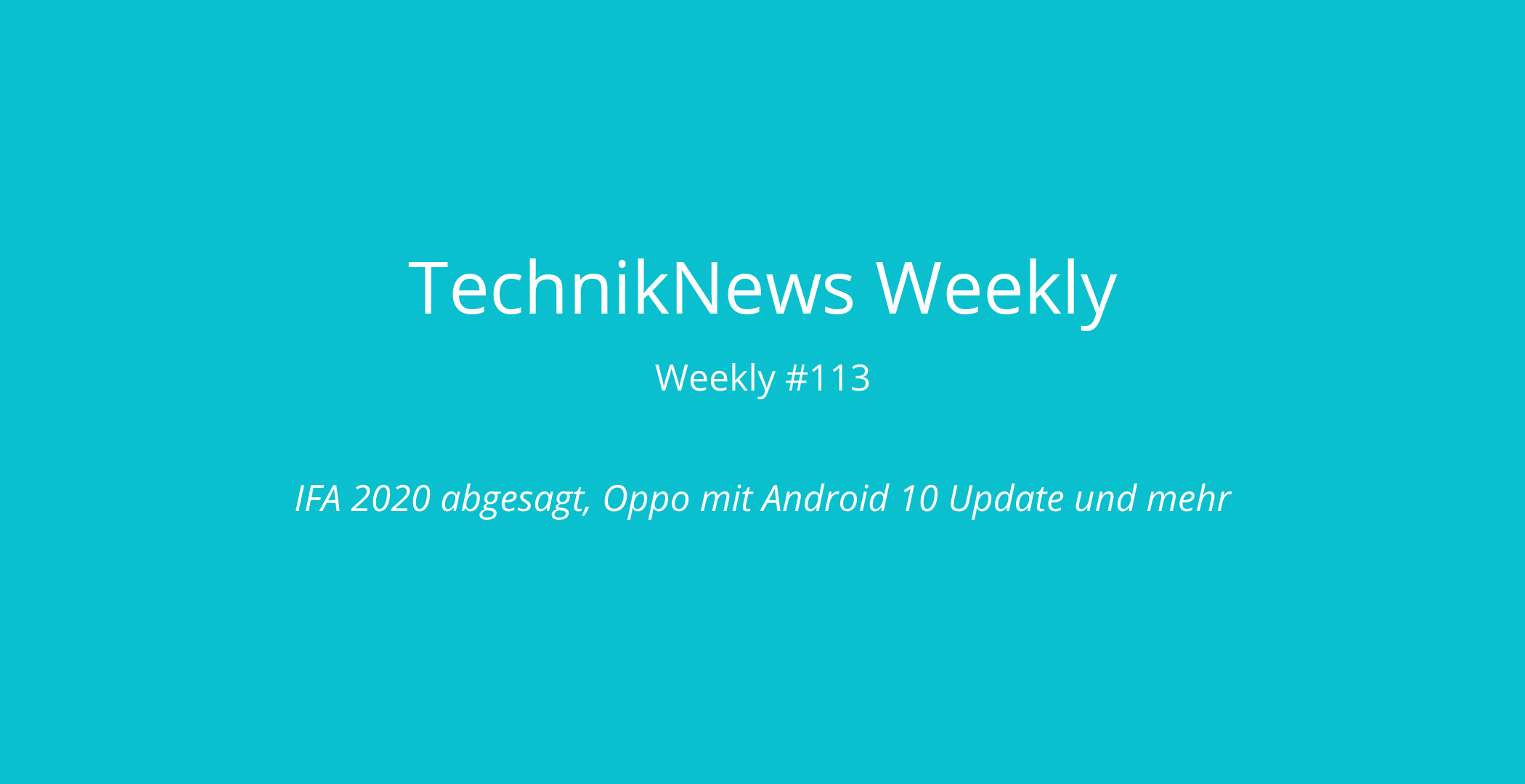 (Post picture: © 2020 TechnikNews)
We accompany you with this TechnikNews Weekly again on this Sunday towards the beginning of the week. April is as good as over again and despite the Corona crisis, the news is slowly increasing again. We have the most interesting news for you at a glance.
Meanwhile we are here at TechnikNews Weekly already in issue 113. Every Sunday we present you the three most-clicked articles of the past week here on the blog. This week there is information about a hack at Nintendo, the cancellation of IFA 2020 and Oppo with the timetable for the update to Android 10.
IFA 2020 canceled - or not entirely
The IFA 2020 has been cancelled, headlines many technology blogs around the world. Due to the guidelines of the state of Berlin, events with more than 5.000 people have to be canceled or are not allowed to take place. In the meantime, Messe Berlin has become this Proproblem expressed - the IFA 2020 will be done very differently. So there should be some "core people" who will be physically at the fair. The other viewers in addition to the media & Co. will be able to follow the fair online.
Oppo smartphones will soon receive an update to Android 10
You were also interested in the Oppo update schedule this week. Where will the manufacturer bring its Oppo Reno 2, Reno 2Z and A91 up to date in the near future. In addition to the update to Android 10, the in-house "ColorOS" has also been upgraded to version 7. You can read everything else about the update, along with the time, in the article:
Fortnite for Android is now available for download from the Google Play Store
For a long time, the developers behind Fortnite for Android, namely "Epic Games", fought for the game to be made available in the Google Play Store. Now the player numbers are probably not very good - after all, you had to load the app "cumbersome" as an APK from the developer's website. For some users that might have been too complicated or suspicious. The Battle Royale Game is now available for download in the Google Store for Android.
TechnikNews Weekly: More articles this week
All articles that are not in the above TechnikNews Weekly are available for you to read in chronological order below.
Recommendations for you