>> Test the latest technology and much more: apply to us! <
TechnikNews Weekly # 116: Magenta glitch, iPhone 12 leaked, Exynos beats Snapdragon, and more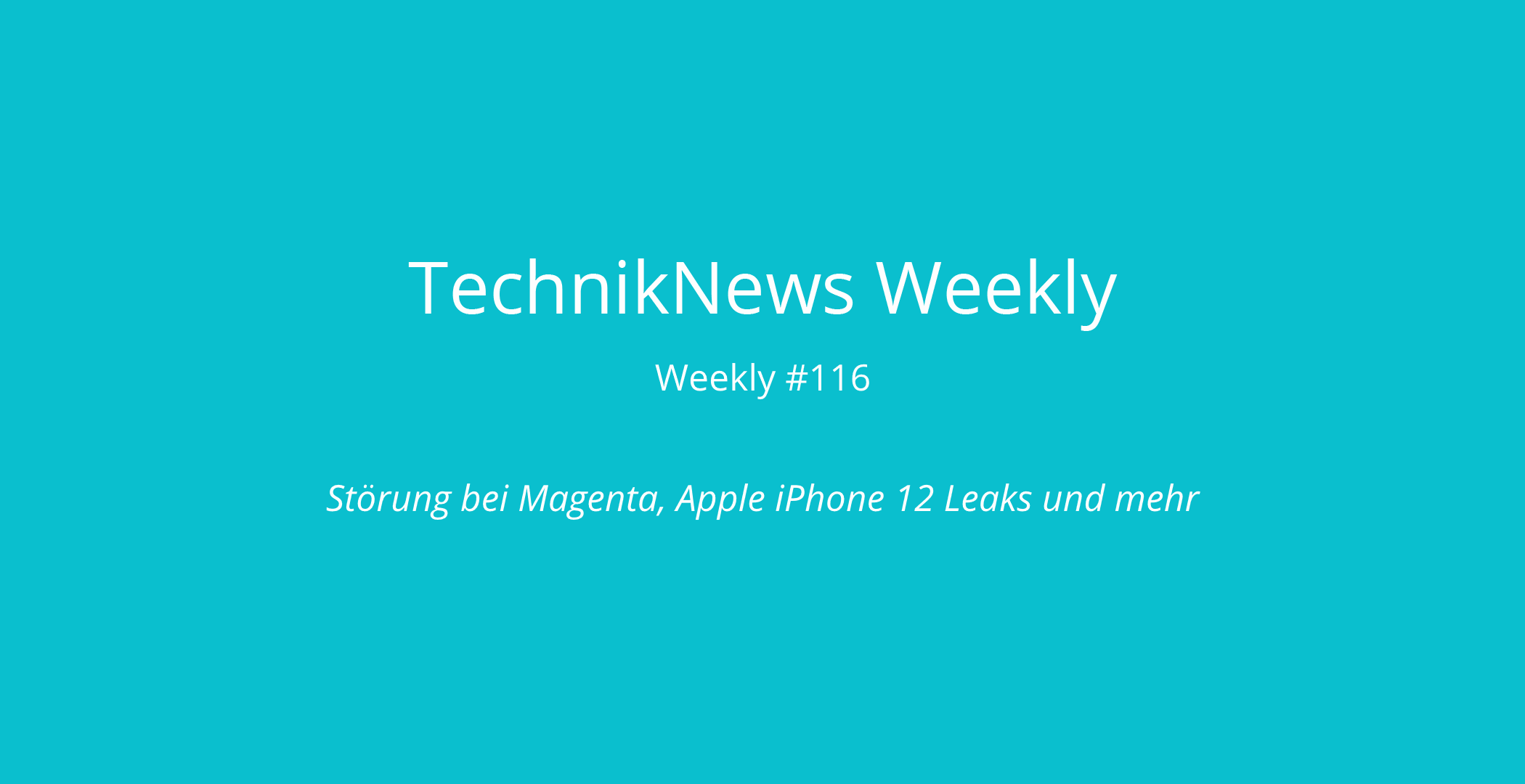 (Post picture: © 2020 TechnikNews)
In the 20th calendar week there was again some interesting news to report in the technology world. As usual, in today's edition of the TechnikNews Weekly all articles of the week in a nutshell.
Magenta disorder: Thousands of Austrians have no network
In the middle of the week, there were disruptions in the Magenta network, which meant that many Austrians had to do without a network for several hours. However, Magenta rectified the disruption overnight, so that all Magenta customers were already without it again on Thursday Proable to make phone calls and surf the Internet.
iPhone 12: Specs and Prices Leaked
There have already been individual leaks about the upcoming iPhone 12 in the past few weeks. Now all technical details about the upcoming iPhone generation have been leaked. The prices for the four iPhone 12 models are now also known.
Exynos with AMD GPU beats Snapdragon: The first benchmark
It has been known for years that Qualcomm's Snapdragon chips offer better performance compared to Samsung's Exynos chips. Now the tide seems to be turning. Together with a graphics unit from AMD, the new Exynos CPU clearly beat the Snapdragon chip in the Benechmark.
TechnikNews Weekly: More articles this week
All other articles of the past week that are not in the TechnikNews Weekly can be found here:
Recommendations for you