TechnikNews Weekly # 131: Fitbit Wearables, S20 FE, Pixel 5 and more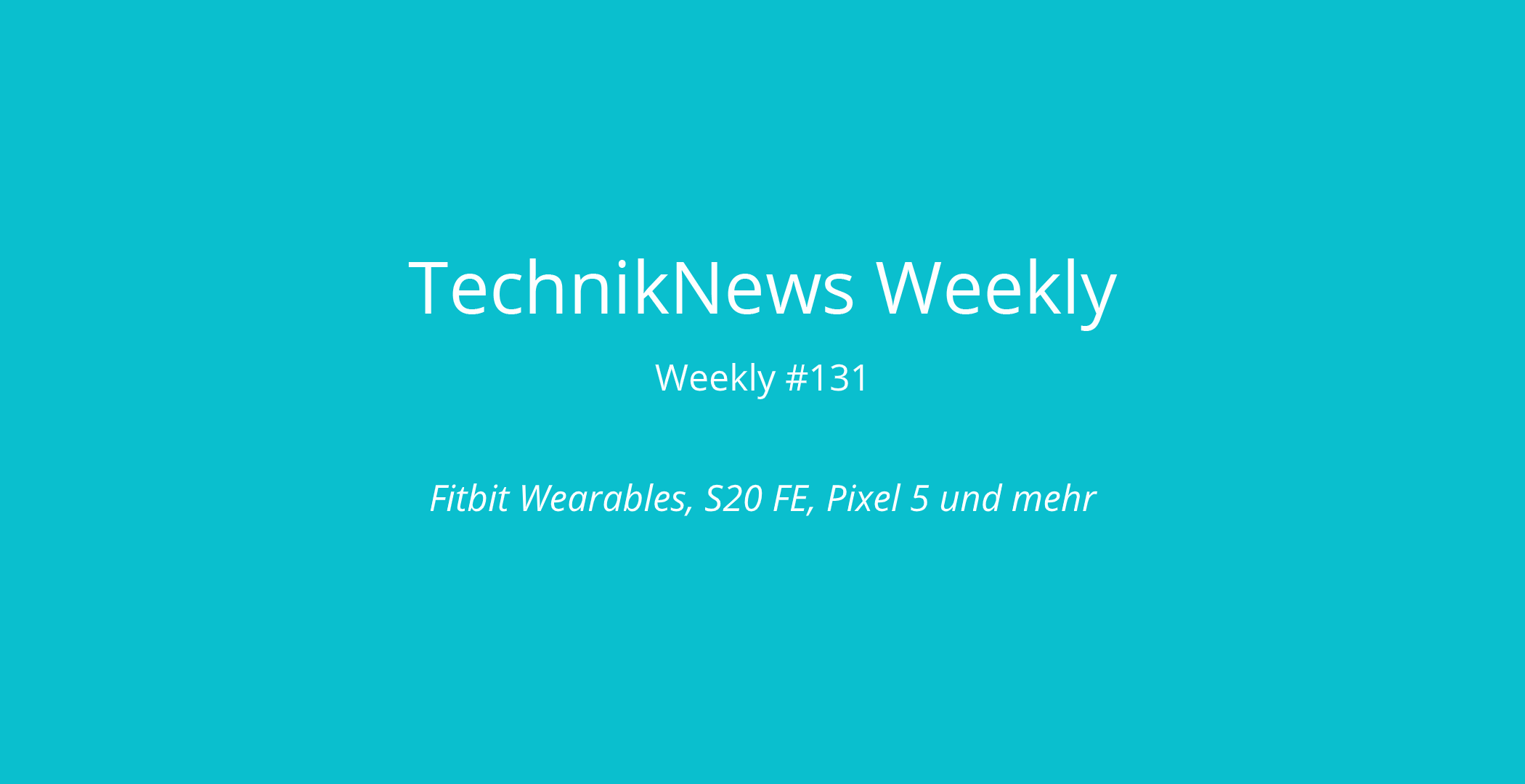 (Post picture: © 2020 TechnikNews)
In the 35th calendar week, things remained relatively quiet in the technology world. As usual, we have all the important news in the TechnikNews Weekly in a nutshell.
Fitbit Sense, Versa 3 and Inspire 2 presented
Fitbit introduced three new wearables at the beginning of the week. Fitbit has now slightly improved its fitness tracker for beginners. The display in the Inspire 2 is said to have gotten a little better. The active zone minutes are also new. The Fitbit Versa 3, on the other hand, comes with a few more innovations. In addition to a significantly rounder case, Fitbit has now also given the Versa 3 a GPS sensor. The new top model among smartwatches is not the Versa 3, but the Fitbit Sense. This is a completely new Smartwatch from Fitbit, but the design is very reminiscent of the Smartwatches of the Versa series. Otherwise, the Fitbit Sense has installed a wide variety of sensors and functions for detecting stress, fever or cardiac arrhythmias.
Samsung Galaxy S20 FE: Specs and Render Leaked
In terms of price, all models in the Galaxy S20 series are in the upper high-end range. For a long time, there has been speculation about a cheaper S20 version, which Samsung will probably bring onto the market with the S20 FE. Now there are first renders for the device. In addition, the specs of the S20 FE were leaked. Everything we know about the S20 FE so far is summarized in the article.
Google Pixel 5: design and specs leaked
After the designs and specs of the Pixel devices were leaked months before the launch in recent years, we had to wait a long time for more detailed information about the Pixel 5 this year. Now, however, the design and specs of the Pixel 4a 5G and Pixel 5 have been leaked. It is surprising that the Pixel 5 only comes with a mid-rangeProcessor will come along. We have summarized everything we know about the Pixel 4a 5G and Pixel 5 in the article.
TechnikNews Weekly: More articles from the last week
Recommendations for you