TechnikNews Weekly # 132: IFA 2020, Google Pixel 5 Price, Motorola Razr 5G Price and more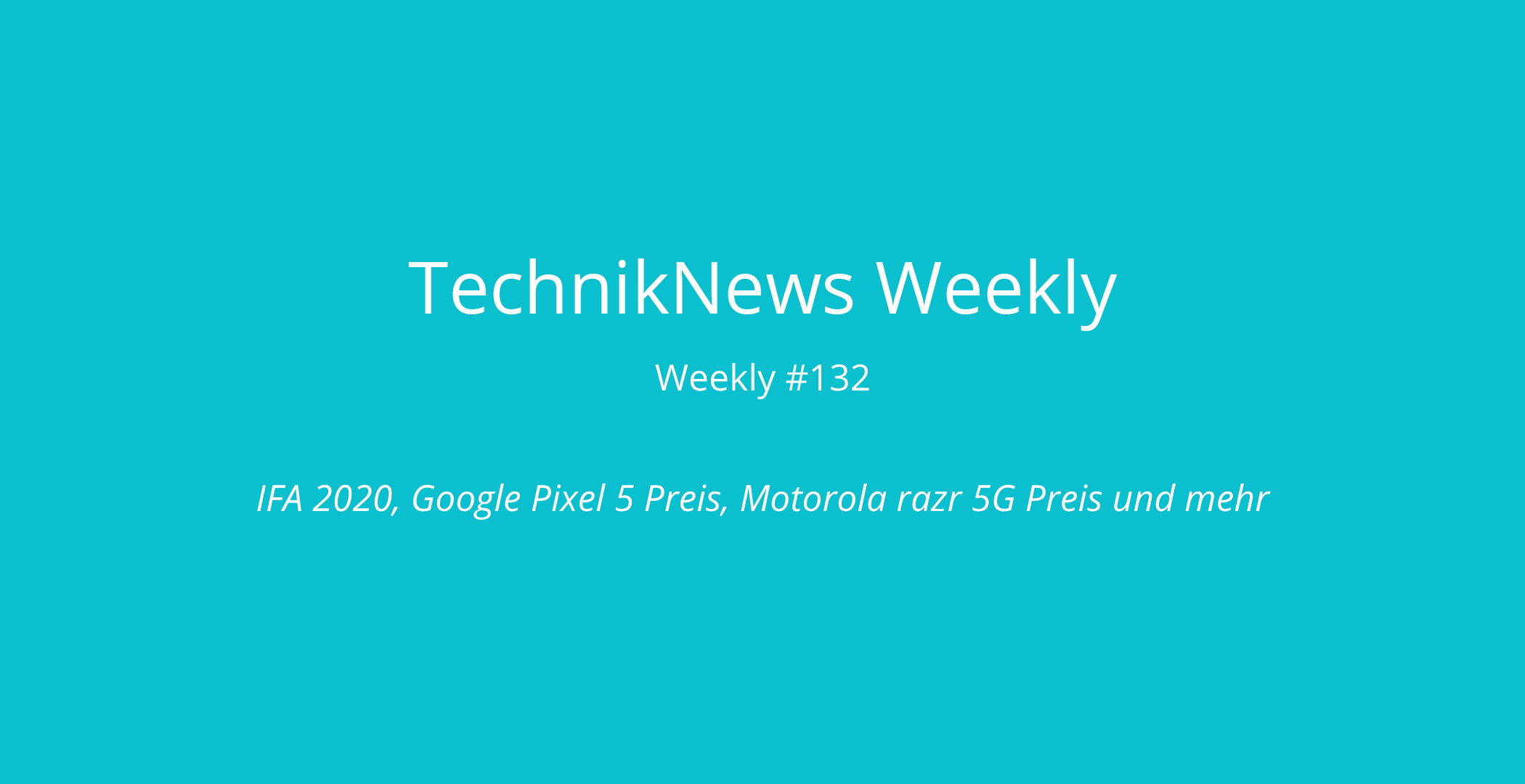 (Post picture: © 2020 TechnikNews)
The past week - and therefore also ours TechnikNews Weekly - is characterized by the IFA 2020 and some exclusive articles. Here's how we got the prices of the Google Pixel 5, Motorola razr 5G and the new HuaweiProget products in advance. That and more in the typical TechnikNews Sunday recap.

This week we weren't just at the IFA 2020 in Berlin as one of the few blogs, but have also introduced a new news category. Under "Exclusive"We now regularly post articles about various things that are nowhere else to be found. These can be exclusive prizes, pictures of new and unreleased devices, or more. This week we had the exclusive prices for the Google Pixel 5, the Pixel 4a 5G, the Motorola razr 5G and the upcoming Huawei gadgets. There was also a lot going on this week on our blog, as our other news confirms below.
IFA 2020 defies Corona and will take place in Berlin
This week IFA 2020 took place on three days in Berlin - TechnikNews was there for you and reported live. Above Twitter and Instagram we gave hourly updates from the international radio exhibition in the capital of Germany. You can find all the news about IFA 2020 in our IFA overview and for reading in our Twitter threads.
Update: On Monday David has from TechnikNews review the IFA in Berlin and publish a summary:
That costs the Google Pixel 5 and these colors are available [Exclusive]
TechnikNews was the only blog to receive the prizes for the upcoming Google Pixel 5 in advance. The new flagship from Google will be presented in a few days and the specs have already been leaked. Only the price has not yet appeared, which we have now submitted in our article. Nils von TechnikNews reported about it:
These are the color and price of the Motorola razr 5G [Exclusive]
Another smartphone is in the starting blocks: the razr 5G from Motorola. The foldable smartphone will appear as the successor to the "normal" razr and - as the name suggests - support 5G. Also here has TechnikNews in co-operation with "tech check"Receive exclusive prices and colors before the launch.
TechnikNews Weekly: More articles this week
All other articles of the past week that are not in the TechnikNews Weekly can be found here:
Recommendations for you